Cherry Mobile's Flare series has been its most popular lineup of smartphones. It spawned several variants in the past, and they have continued to make it as its most famous series. Today, Cherry Mobile announced Cherry Mobile Flare S8 series; and topping its lineup is the Flare S8 Plus. Priced at PhP12,900, it is its Cherry Mobile's most premium smartphone with highly competitive  specifications.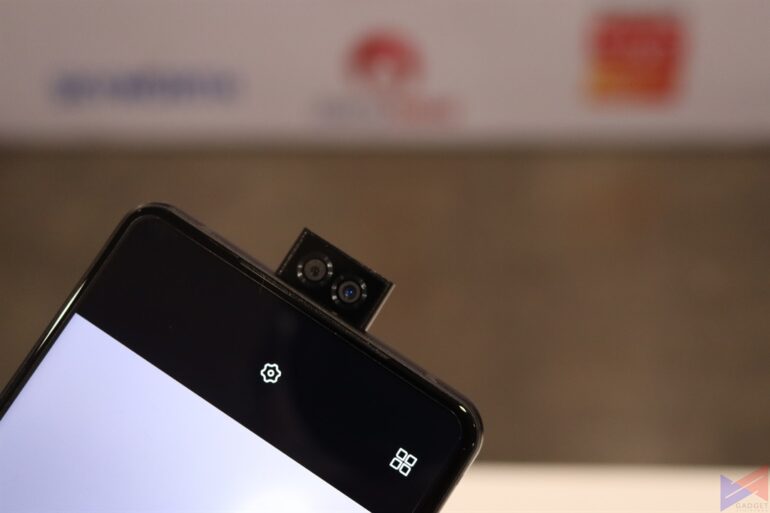 A few weeks ago, Huawei also announced a new smartphone, which shocked the competition with its mechanical front facing camera, equally impressive specifications and PhP12,990 price-point, the Huawei Y9 Prime. We have pitted it against other smartphones, which you can find on this link. It has been dethroned, however, by Cherry Mobile in terms of being the most affordable with mechanical front camera.
Today, we're taking a look at these two smartphones, and show you which smartphone has better specs – at least on paper.
| | | |
| --- | --- | --- |
| | Huawei Y9 Prime | Flare S8 Plus |
| Display | 6.59″ FHD+ | 6.26″ FHD+ |
| Processor | Snapdragon 710 | Helio P70 (Octa-Core) |
| RAM | 4GB | 6GB |
| Storage | 128GB | 128GB |
| Rear Camera | 16MP + 8MP + 2MP | 16MP + 5MP + 2MP |
| Front Camera | 16MP | 16MP + 2MP |
| OS | Android 9 Pie | Android 9 Pie |
| Battery | 4,000mAh | 3,250mAh |
| Fingerprint Sensor | Yes (rear mounted) | Yes (side mounted) |
| Interface | USB-C | USB-C |
| SRP | PhP12,990 | PhP12,900 |
In the same fashion of what we did with Flare S8 Plus vs Realme 3 Pro, here's what we can say about the two devices:
Huawei Y9 Prime has bigger screen real estate than Cherry Mobile Flare S8 Plus. This is a huge selling proposition for Huawei, and they have this glaring advantage in the competition. Flare S8 Plus, while it already has popup camera, is still inferior to Huawei Y9 Prime.
Processor-wise, Helio P70 has marginal advantage versus Kirin 710. While this is the case, it's still best if we subject both smartphones to rigorous test and benchmark. Still, props to Cherry Mobile for putting Helio P70 on their latest flagship. This makes it – on paper – a faster smartphone than Huawei Y9 Prime.
Cherry Mobile wins in the price point category at 6GB RAM vs Huawei Y9 Prime 4GB RAM. The only issue, which still needs further verification and tests is how the smartphone is able to manage resources.
Camera performance is also another aspect that we want to be able to closely look at on both smartphones. Off hand, we love Huawei Y9 Prime's camera performance , which is able to somehow replicate the camera features of its more premium kins. However, Cherry Mobile's cameras feel a little too lacking in terms of visual clarity, saturation and contrast levels. Granted that Cherry's latest smartphone does not have yet the final software installed, we are reserving our final thoughts regarding which smartphone has better camera set. For what it's worth, it's good to note  that Flare S8 Plus features 2 popup facing camera.
Fortunately for Huawei Y9 Prime, it has more battery juice than its latest (and only) competitor from a local player. It's a good trade-off from its slightly pricier price point.
What are your thoughts, guys? Do you think that Cherry Mobile's Flare S8 Plus has overall advantage vs Huawei Y9 Prime. Let's discuss.
Gianfranco is the co-founder of gadgetpilipinas.net. He graduated from Far Eastern University. A Psychology student turned tech-savvy. He's currently the HR Supervisor of Blip Media and one of the content producers of Gadget Pilipinas. He enjoys playing competitive video games and binge-watch American TV series.