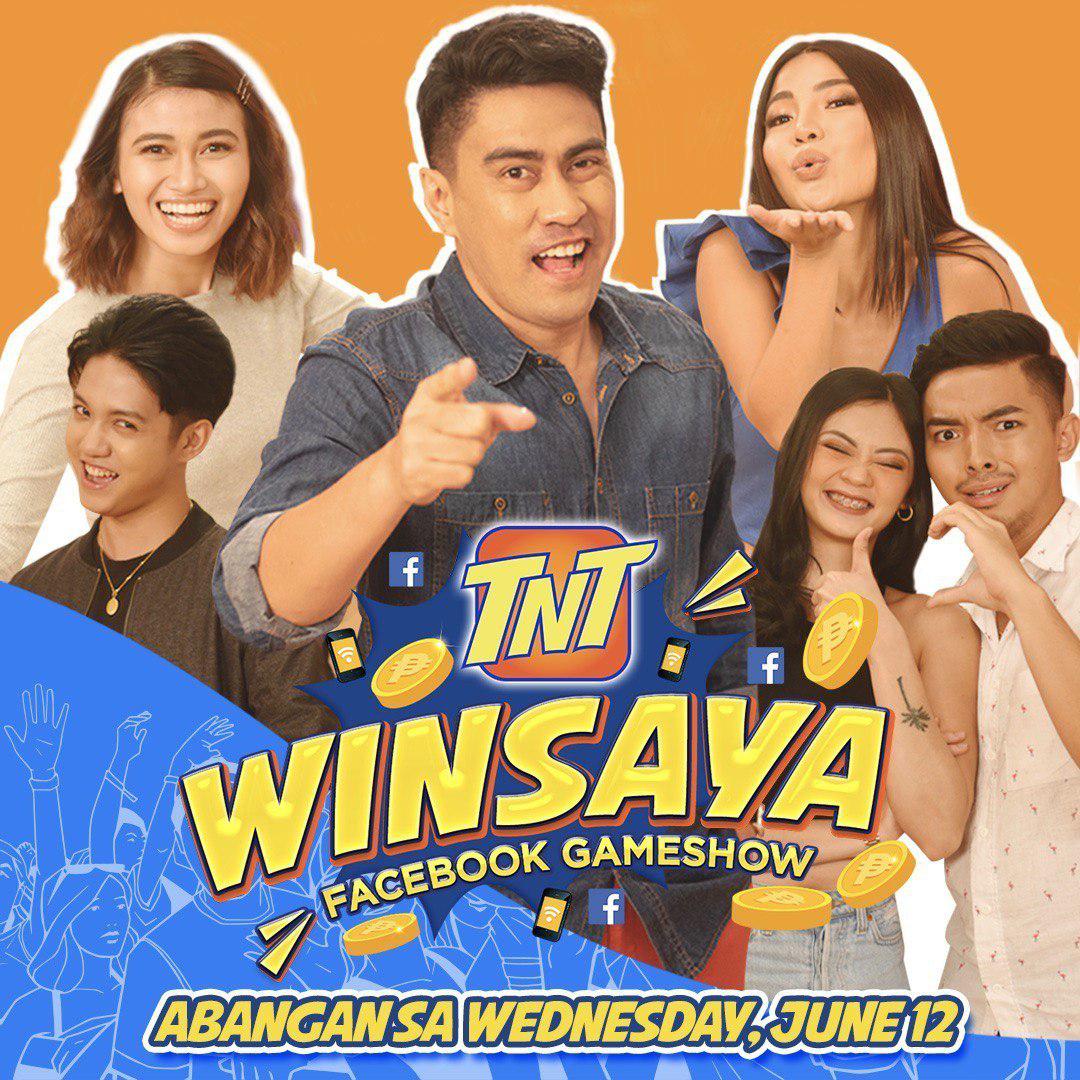 TNT recently unveiled a weekly interactive Facebook game show – Winsaya. It will air on TNT's official Facebook page every Wednesdays and Sundays until August 24, 2019. Winsaya will be hosted by actor-comedian Ramon Bautista.
Qualified participants get a chance to win free TNT load credits and brand-new LTE smartphones every week. From among all the weekly winners and entries, one final showdown will determine one lucky subscriber who will win the grand prize of PHP 1 million.
To join the show, TNT subscribers must click on the link provided in the posted multiple choice question every Wednesday and Friday. Subscribers can submit multiple entries with different or same answers to increase chances of winning. Submission of entries is until 11:59 PM of the day the question was posted.
Winners will be selected from all qualified posts and will be announced on TNT's Facebook page after two to three days. Both non-winning and winning entries can still qualify for the final draw which will give three subscribers the chance to participate in an on-ground game to win PHP 1 million.
Registering to SurfSaya 99 for seven days also gives subscribers a chance to win one of the weekly prizes from WinSaya. SurfSaya is an all-in bundle that includes open access data, dedicated Facebook allocation, and unlimited calls to Smart, Sun, and TNT along with texts to all networks.
Ram found his love and appreciation for writing in 2015 having started in the gaming and esports sphere for GG Network. He would then transition to focus more on the world of tech which has also began his journey into learning more about this world. That said though, he still has the mentality of "as long as it works" for his personal gadgets.