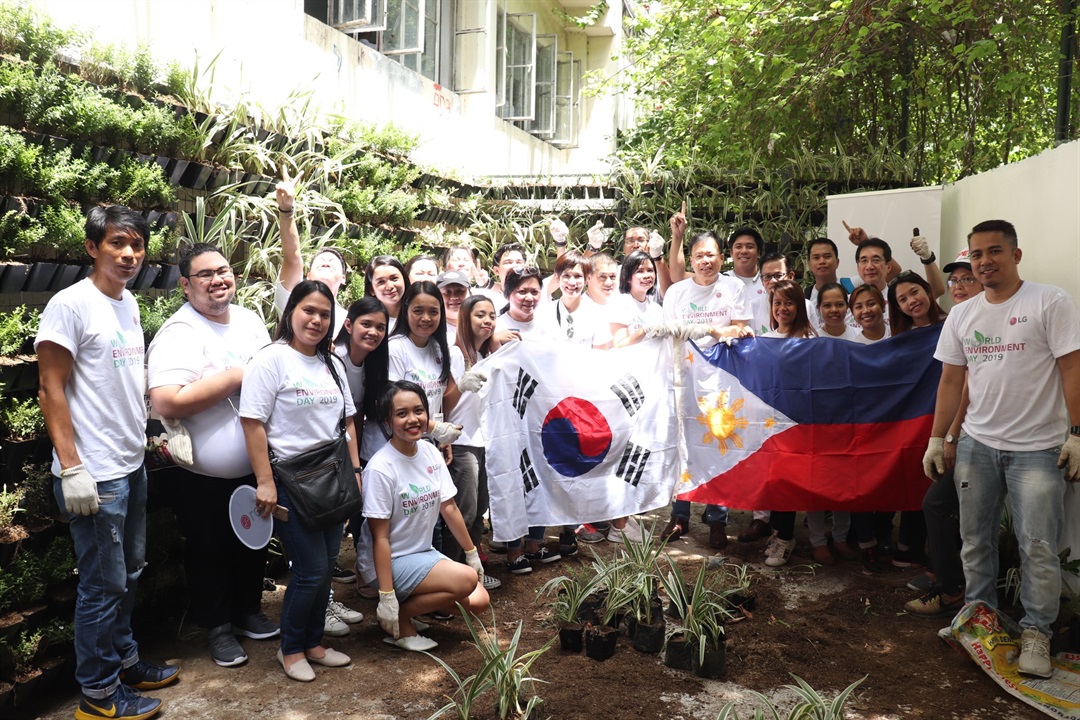 Over the years, engaging in Corporate Social Responsibility has become the norm, even in doing business. Consumers are now more discerning with regards to a company's advocacies, and how it resonates with theirs. Moreover, authenticity plays a big role. It's no longer just about writing a check, donating a few items, and having a photo op.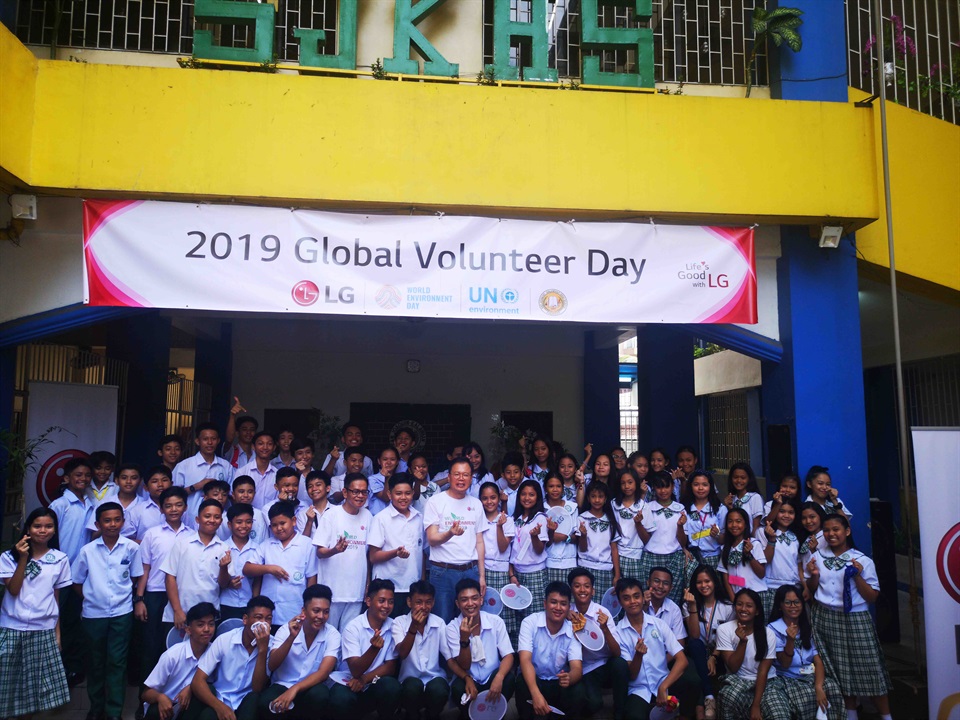 LG Philippines is at the forefront of community engagement, and has recently worked with the Community Environment and Natural Resources Office (CENRO) who has partnered with San Joaquin Kalawaan Highschool in Pasig, which served as the staging area for the company's latest outreach program.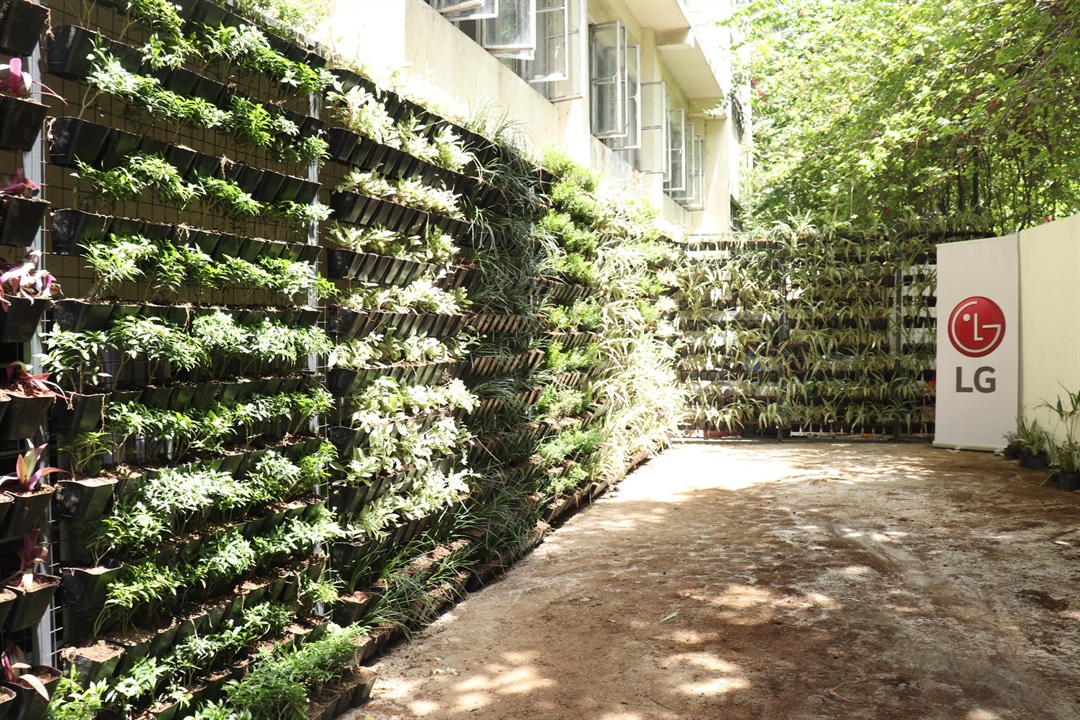 In celebration of world environment day, LG donated three units of its green dual inverter air-conditioners which feature a 70% energy saving feature and an air purifier. Volunteers from the company, the school, and the community also built a green living wall through a collaborative effort.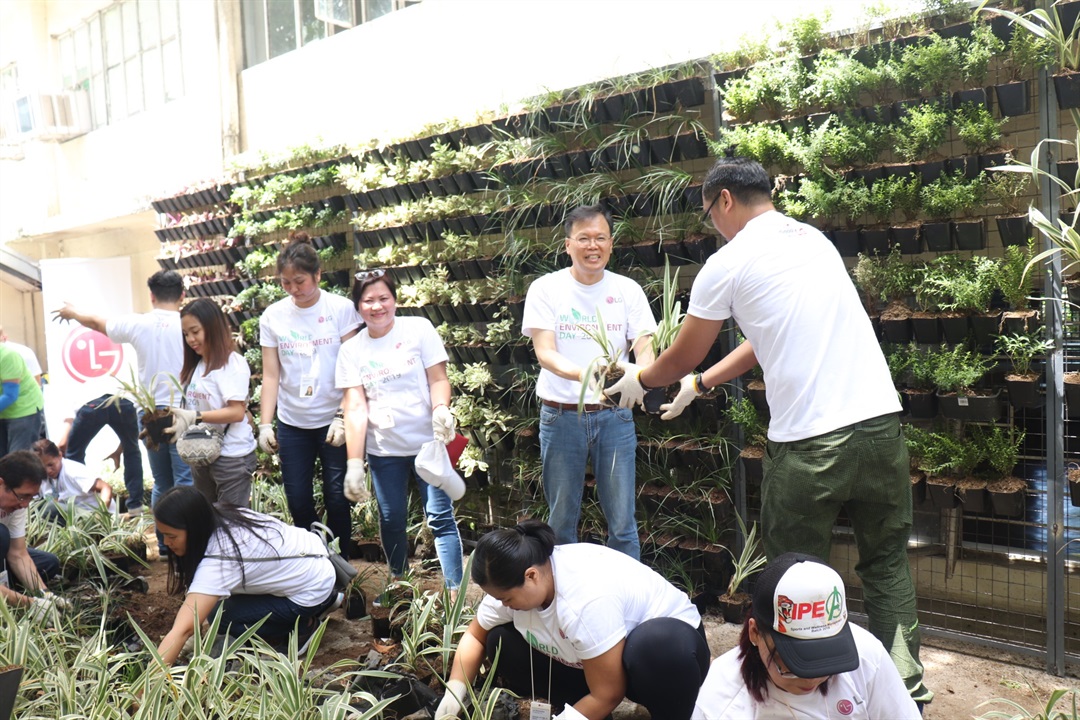 One of LG's goals is to become carbon neutral by 2030. Dubbed as the Zero Carbon 2030 initiative, the company is committed to achieving net-zero carbon emissions from its global operations within 12 years. The green living wall may seem like a drop in the bucket, but it still shows LG's commitment to a global objective, while engaging the community at the same time.
 "The most important thing about programs such as these is the authenticity behind it, no matter how small they may seem at the start. By playing an active role in the community and its betterment as well as doing more than what's required, LG is able to plant seeds that lead to better awareness, a better environment, and perhaps even a better future."
– Mr. Inkwun Heo LG Philippines' Managing Director
Emman has been writing technical and feature articles since 2010. Prior to this, he became one of the instructors at Asia Pacific College in 2008, and eventually landed a job as Business Analyst and Technical Writer at Integrated Open Source Solutions for almost 3 years.