I missed Lazada's Time Tunnel feature. It is one of the best ways to keep track of one's purchases via the platform, and I really wanted it to be a regular section on their website.
Truth be told, I spend money online, but I always try to make sure that I try to make whatever I buy as assets than liabilities that lie around at home or office. I spent less than PhP68,000 on Lazada since the time I became a member, and 74% of the amount I spent are for things that I need for work.
Now here's the kicker: I spent PhP27,115 on Lazada since the time I became a member in September 2015. While I cannot account for the rebates that I may have gotten by using PayMaya on Lazada, it is, along with convenience, make me use it than using Cash-on-Delivery.
PayMaya is a creative enabler. Whenever creativity strikes, I always think of immediate ways to enable myself to feed such need. When I bought my hobbyist drone a month ago, I thought that the best way to take stunning and better-looking video was to invest in accessories that will help me learn to fly my drone.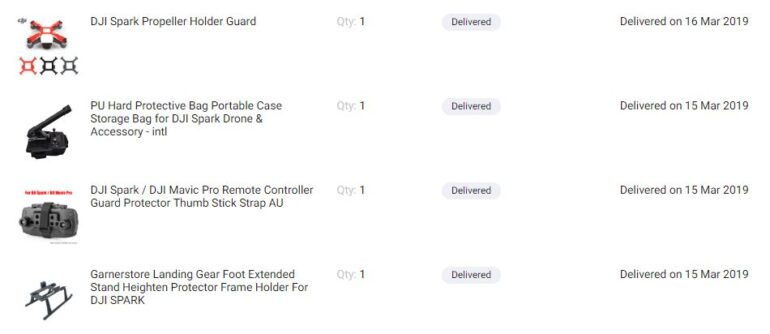 I also invested in lens filters. I obviously turned to Lazada and looked at my PayMaya balance to check if I've got enough fund to buy everything I need. Everything turned out just as planned, and my lens filters arrived just in time before I left for Boracay.

Here's a video, and I'm just too happy to say that this was partly made possible because PayMaya made it easy for me to buy what I needed.
https://www.facebook.com/gianviterbo/videos/10157010749065561/
PayMaya has been my consistent partner in growing Gadget Pilipinas and nurturing my partners. I'm glad that they are around, and I can't think of other cashless transaction that I'd replace PayMaya with.
Update: Speaking of Boracay, did you know that PayMaya just rolled out a slew of their merchant partners that accept PayMaya QR? This is part of PayMaya's efforts to build "cashless communities" in the Philippines. I am definitely happy for this because now, PayMaya QR isn't just available in La Union, Baguio, Cebu, and General Santos, it is now also up in Boracay.
Giancarlo Viterbo is a Filipino Technology Journalist, blogger and Editor of GadgetPilipinas.net, He is also a Geek, Dad and a Husband. He knows a lot about washing the dishes, doing some errands and following instructions from his boss on his day job. Follow him on twitter: @gianviterbo and @gadgetpilipinas.