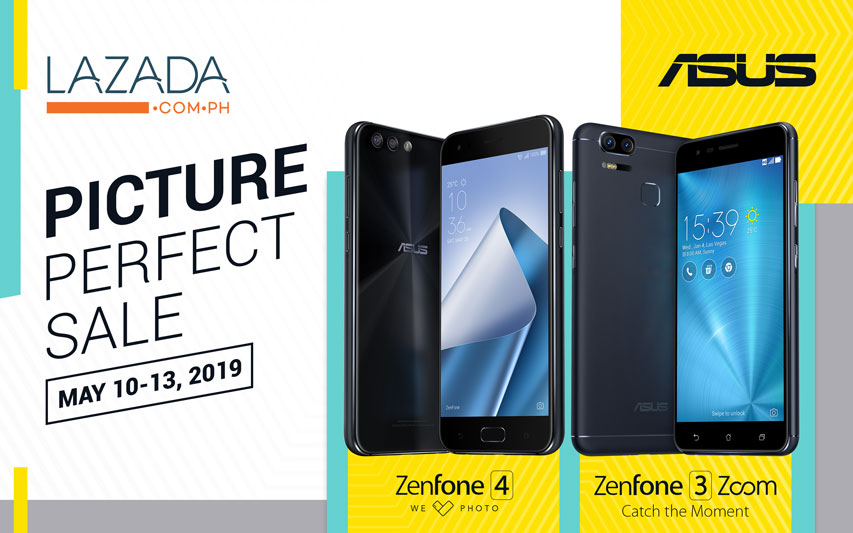 With summer in high gear, ASUS has announced a 3-day sale in Lazada for two of its Photography-focused ZenFone models, the ZenFone 4 and ZenFone 3 Zoom!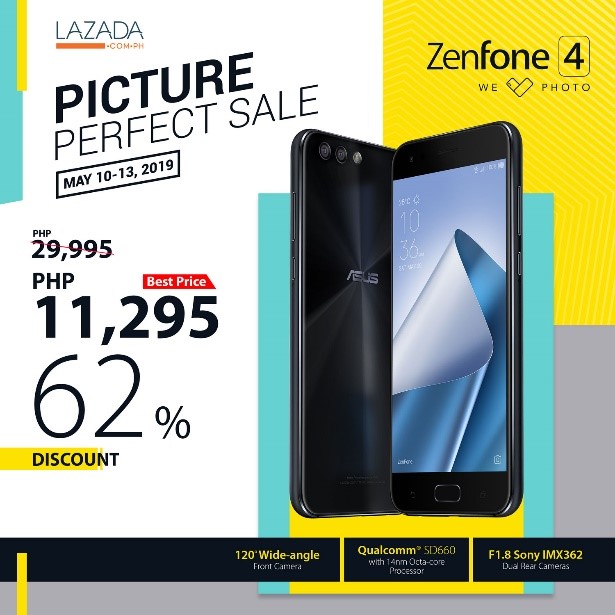 The ASUS ZenFone 4 is powered by a Qualcomm Snapdragon 660, along with 6GB of RAM and 64GB of storage. It also boasts dual rear shooters (12MP + 120 degree wide-angle camera).
The Zenfone 3 Zoom on the other hand, uses a 12MP rear shooter combined with a 2.3x zoom lens. With a 5,000mAh battery, you're guaranteed to be taking snaps for hours without having to worry about looking for the nearest power outlet.
From May 10 to 13, 2019, you can get the ASUS ZenFone 4 and ZenFone 3 Zoom in Lazada for only PhP11,295 and PhP6,295 respectively.