Samsung Galaxy S10+ (and its other subvariants) are compatible with the latest IEEE 802.11ax wireless specification standard or also known as Wifi 6. We confirmed this via Samsung's official representative in the Philippines. While the variant sold in the Philippines is Exynos-powered, Samsung confirmed that – like its Qualcomm-powered kin – is compatible with the latest and future-proof Wifi 6 or AX.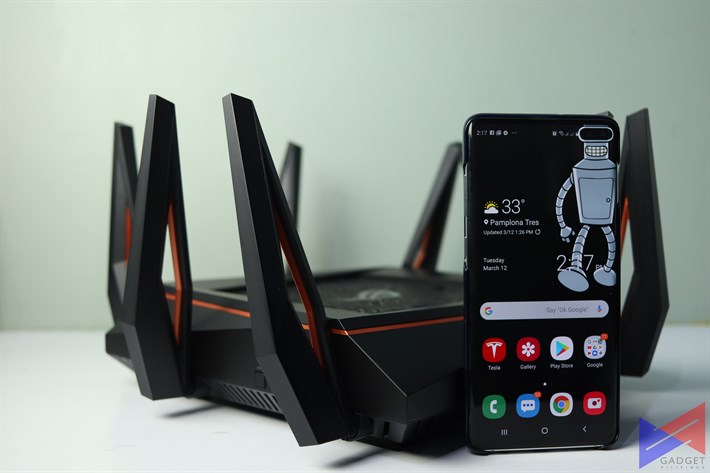 If you want to enjoy and maximize your Galaxy S10+'s high speed and wider frequency range WiFi 6, then you better check out ASUS ROG's AX11000 or its other latest AX-compatible routers. THe AX11000 is a tri-band gaming router and also the world's first 10 Gigabit Wi-Fi router with a quad-core processor, 2.5G gaming port, DFS band and a slew of networking arsenals.
For starters, the Galaxy S10+ – with the right router at hand like the ASUS ROG AX11000 – has better throughput speed up to 4 times better than WiFi AC. This is extra beneficial to those who enjoy fiber internet connection and 5G powered network. Unfortunately, the Galaxy S10+ does not have 5G compatibility, and the Philippines does not yet have fully deployed 5G network available. Nevertheless, if you enjoy Fiber speeds at home, getting this router makes it a perfect match for your brand spanking new Galaxy S10+ for gaming and media consumption.
Higher, Further, Faster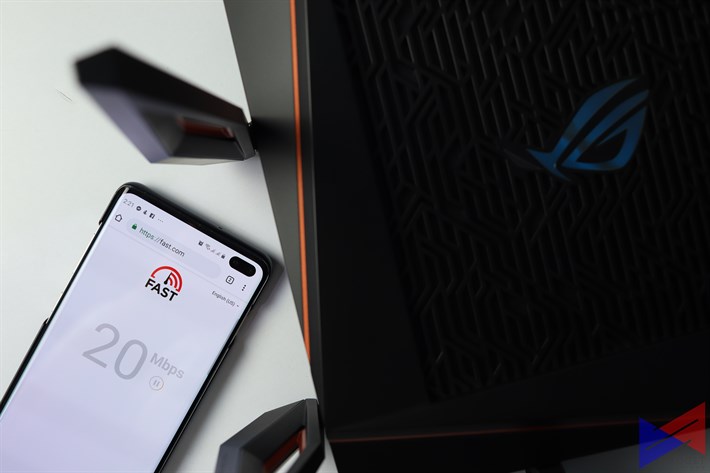 There are 3 things that you need to remember with ASUS ROG AX1100: 2.53x faster, 4x more capacity and 7x better battery life (for target wake time) for your smartphones. These new improvements over 802.11 ac and 802.11n give this latest router the maximum advantage, which you can fully enjoy.
If your budget is limited, you can also check out the latest RT-AX88U. This one, however, only features dual-band 802.11ax, as opposed to the one on AX11000.
If you want to know more about about ASUS ROG AX11000, check out our video with Mark Olmedo of ASUS Philippines.
https://www.facebook.com/gadgetpilipinas/videos/276737706526035/