D-Power, a leading accessories brand in Thailand, is now officially in the Philippines, and has partnered with Cherry Mobile, the number one mobile phone brand in the country, in bringing its wide range of mobile accessories for Filipinos at attractive prices.
D-Power's music party box comes in a multitude of styles, and is the perfect companion for those who love to sing their hearts out on special occasions or simple gatherings. It easily pairs with your gadgets via Bluetooth and is rechargeable.
At the forefront is the flagship K91W LED, which is equipped with a high power amplifier chip and an advanced circuit design technology to deliver great sound quality. It also has a dedicated Bass control button, and an LED lighting system that changes according to your music.  Priced at PhP4,399, the K91W LED can deliver up to 8 hours of up time.
For those who prefer a different look, there's also the K56 (PhP2,399), K91W (PhP2,999), K52B Galaxy (PhP3,449) and K91W (PhP3,749). All are designed to bring good quality sound, have Bluetooth support, rechargeable, and come with a microphone FREE of charge.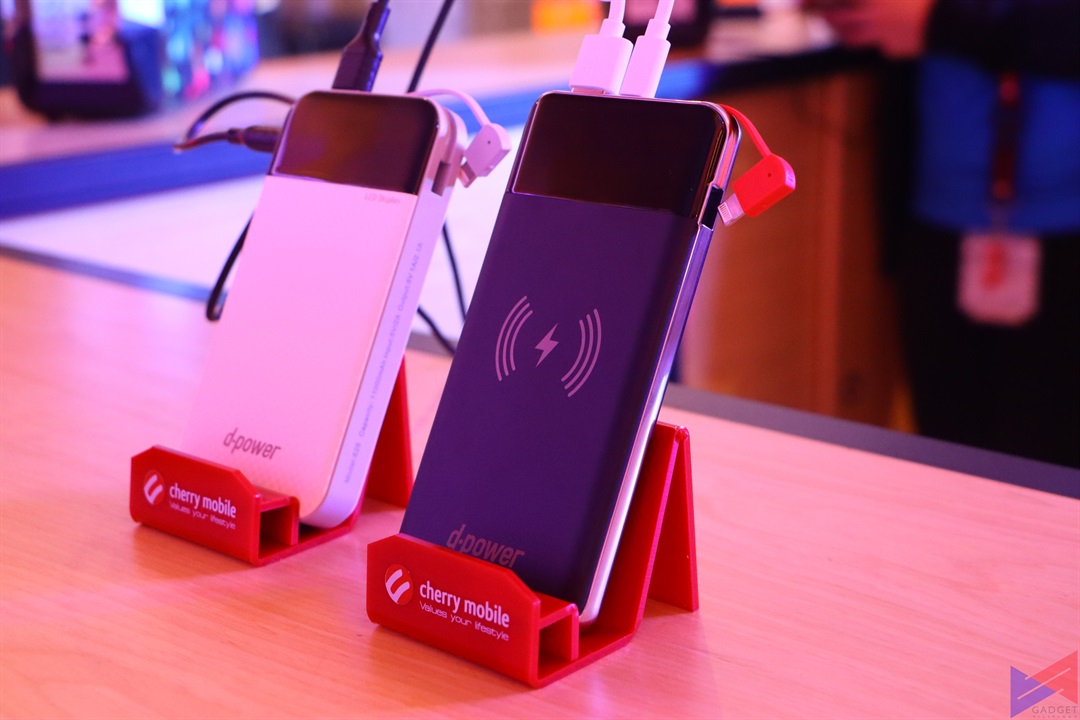 D-Power also offers a number of power banks with capacities ranging from 5,000mAh to 20,000mAh, giving consumers various options along with different designs. Cute, pastel colors for girls, sporty style for the guys, and sleek looks for professionals. All are made to work seamlessly with your gadgets, allowing you to be more efficient on-the-go.
There are also different wall chargers with smart charging capabilities. Not only do these have multiple USB ports, but they also support Quick Charge and are bolstered with safety features to ensure that your gadgets are well taken care of while charging. For those with compatible devices, D-Power has also developed a number of wireless charging solutions.
From chargers to speakers, D-Power is a brand that gives consumers great products with premium quality at very competitive price points. A great match to Cherry Mobile, which is a brand that has become synonymous with quality and innovation.
To know more about Cherry Mobile and D-Power's partnership, and other updates from the brand, you may visit the brand's Official Website, or follow Cherry Mobile on Facebook, Instagram, Twitter and YouTube.
Check out their full price list here.
Emman has been writing technical and feature articles since 2010. Prior to this, he became one of the instructors at Asia Pacific College in 2008, and eventually landed a job as Business Analyst and Technical Writer at Integrated Open Source Solutions for almost 3 years.