ASUS' PixelMaster class program, an 8-month campaign that aims to develop the photography skills of ZenFone users with help from esteemed names in the industry, is coming to a close.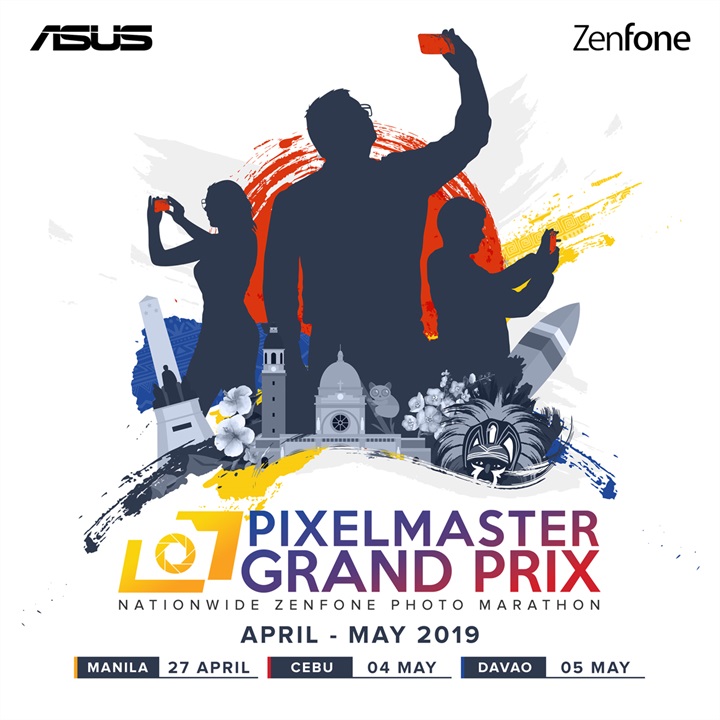 In celebration of the campaign's success, ASUS together with the ZenFone PixelMasters, is inviting all PixelMaster Master Class students, ZenFans, and ZenFone mobile photographers to the first-ever PixelMaster Grand Prix.
The event will be a nationwide photo marathon, which will be led by the respected and celebrated ZenFone PixelMasters, All of whom the participants will have a chance to meet, and learn from once more, if not the first time.
Ricky Ladia for Travel Photography
Arlene Donaire for Visual Story Telling
Jasper Tejano for Street Photography
Emir Kahn Bautista for Wedding Photography
Dail Deri for Conceptual Photography
Ken Go for Portraiture
Jay Ermitaño for Documentary Photography 
Nicco Valenzuela for Landscape Photography
The event is set to happen in Luzon, Visayas, and Mindanao starting April this year, and is open to all ZenFone users, from the first up to the current generation, and some lucky non-ZenFone users as well.
With over PhP50,000 worth of prizes up for grabs, this is your chance to hone your mobile photography skills with help from some of the most respected personalities. Registration is free, and if chosen, you will also receive a marathon kit with special ZenFone merchandise!
To join and know the full mechanics, you may visit the Official ASUS PixelMaster website from March 6 to April 30, 2019.
Emman has been writing technical and feature articles since 2010. Prior to this, he became one of the instructors at Asia Pacific College in 2008, and eventually landed a job as Business Analyst and Technical Writer at Integrated Open Source Solutions for almost 3 years.