PLDT, is ushering in a new era of home broadband with the new PLDT Home Google Wifi Plans, which lets you enjoy Unli Fibr in every room and device starting at only PhP2,299 per month.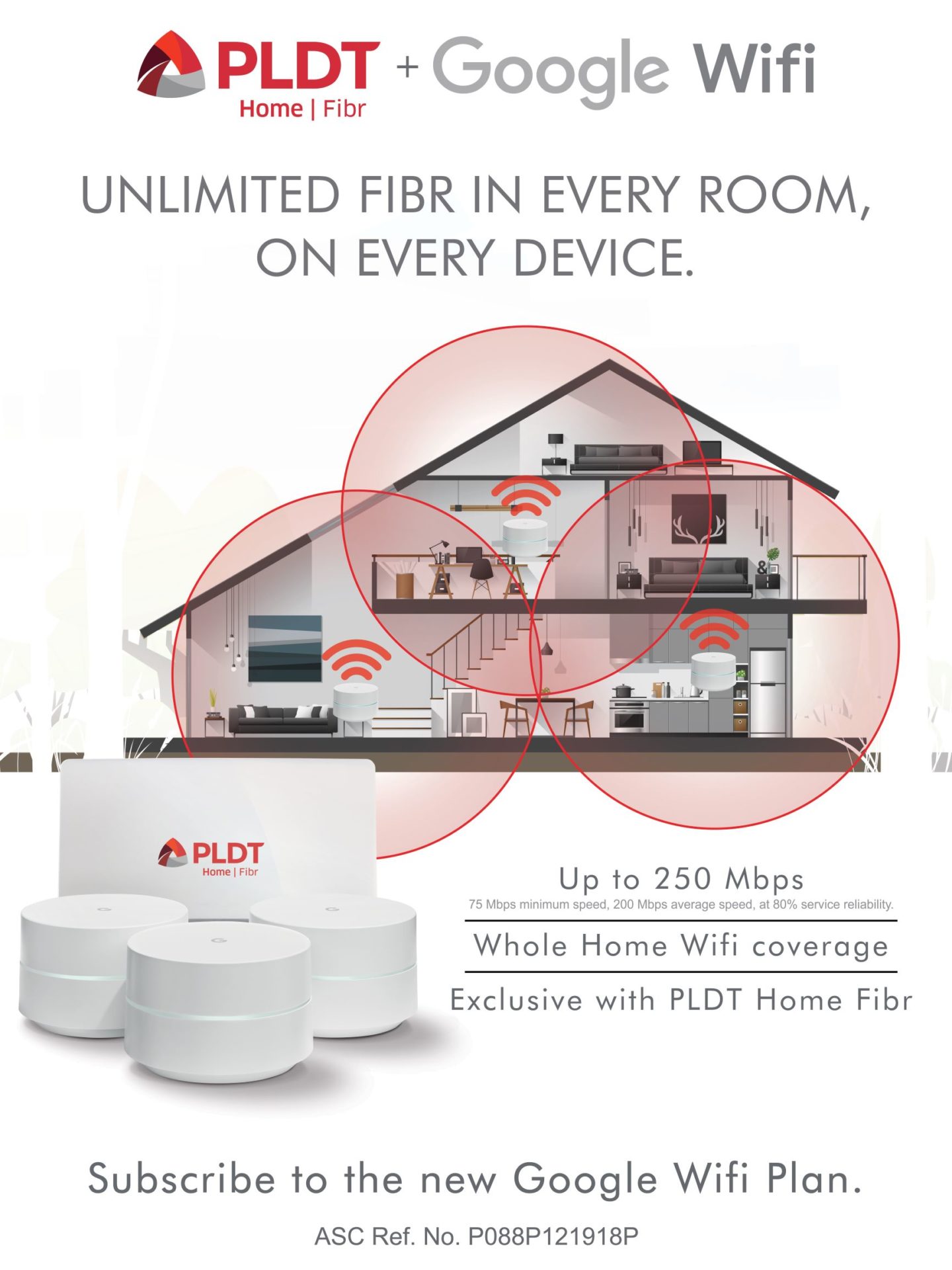 The new plans come with Unli Fibr along with three Google Wifi Points, which can be placed at strategic locations around your home, allowing your family to take advantage of PLDT's fastest Unli Fibr connection for their online activities. These plans also come with a free landline with unlimited calls to Smart, TnT and Sun.
With PLDT Home Google Wifi Plans, you can also eliminate dead spots in your home – those corners where Wi-Fi signals can't get through, which is a common problem in houses with thick walls and multiple levels.
Using mesh networking technology, PLDT Home Google Wifi Plans allow you to enjoy fast and seamless Unli Fibr around your home with speeds ranging from 30 Mbps, 60 Mbps, 120 Mbps, 250 Mbps, up to 1Gbps, you'll be able to stream videos in high quality, upload and download files in an instant, play games without lag, and make clear video calls without interruption.
No two homes are exactly the same. As such, PLDT Home Google Wifi Plans also come with free service from the Home Geek Squad to help you position and set up the Google Wifi Points for the optimal experience.
To manage Google Wifi, all you have to do is download the companion app, which is available for both Android and iOS, to be able to manage your settings, allocate bandwidth to different devices, and even create scheduled pauses on devices used by kids.
To know more, click here.
Emman has been writing technical and feature articles since 2010. Prior to this, he became one of the instructors at Asia Pacific College in 2008, and eventually landed a job as Business Analyst and Technical Writer at Integrated Open Source Solutions for almost 3 years.