Moto hasn't been very visible in today's smartphone radar, though they've assured us that they're still present in the country. In fact, they've sent us a review unit of one of their recent budget devices, the Moto E5 Plus.
Armed with a Snapdragon 430, a 6-inch display, and a massive 5,000mAh battery, this phone does look to be promising, offering a balance of performance, and longevity. But with a segment that's saturated with so many other options, can this one prove its worth? let's find out in this full review.
Specifications
[table id=145 /]
Unboxing
Design and Build Quality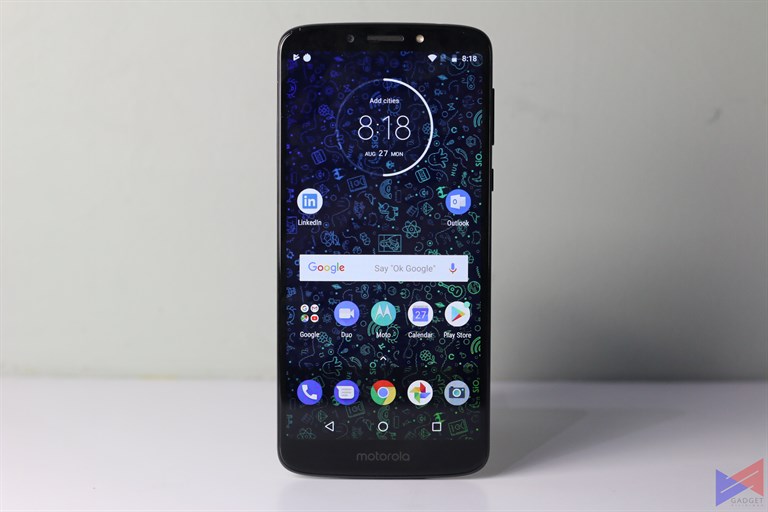 At first glance, this phone seems like a big Nexus 5, especially when looking at the top and bottom bezels. Its mainly plastic body is coated with a glossy finish to make it look more premium. Unfortunately, it's also a smudge magnet.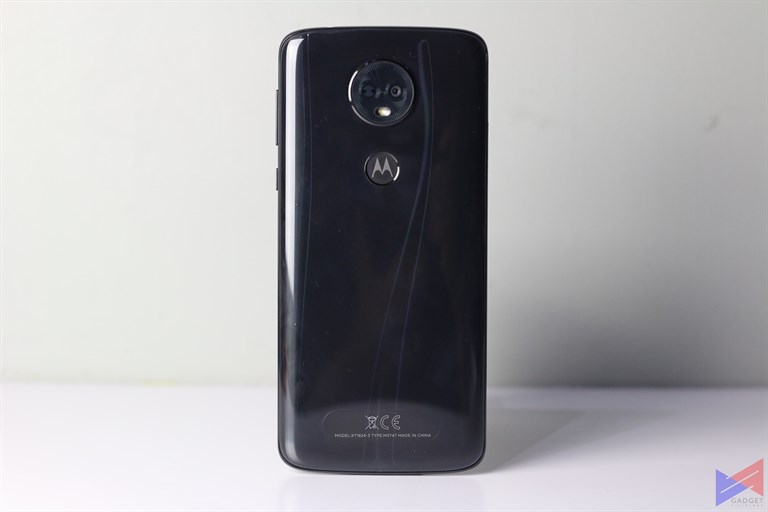 For a phone with a 5,000mAh power pack, the Moto E5 Plus isn't as thick as I expected, though it does feel slightly heavier than your typical smartphone. The back panel houses a single rear camera, placed a section with the LED flash, that makes it look like a smiling face. Oh, and there's another dash of branding under it. (Can't get enough branding)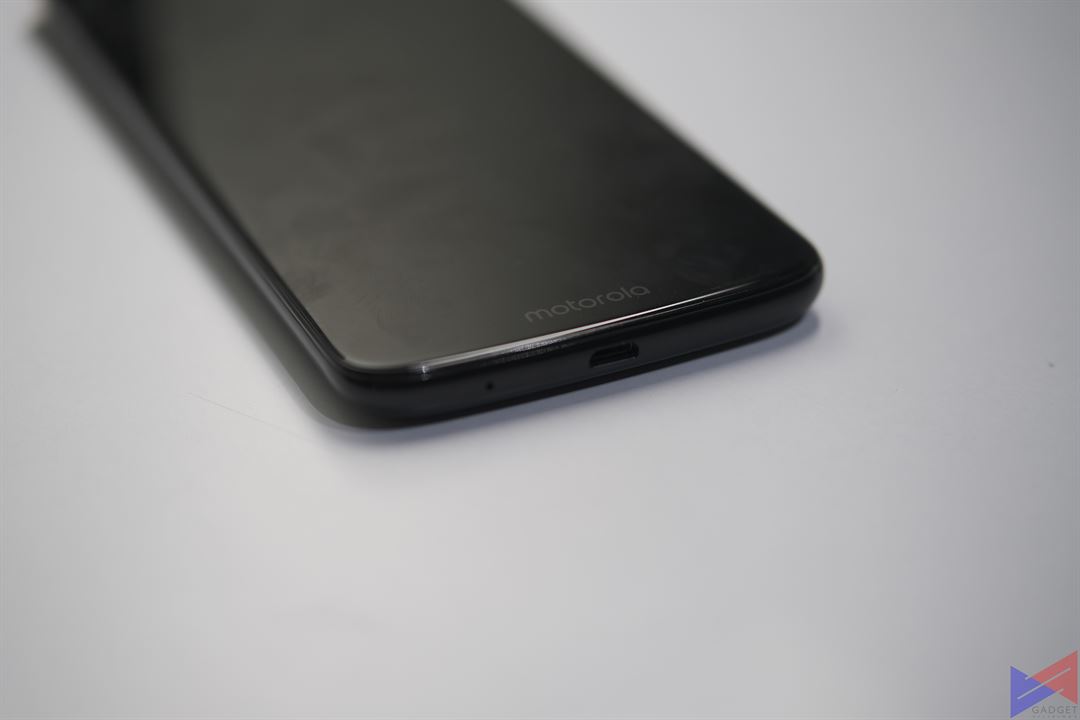 Up top is the headphone jack, and at the bottom is a standard microUSB port, which is kind of expected at this segment, and the microphone.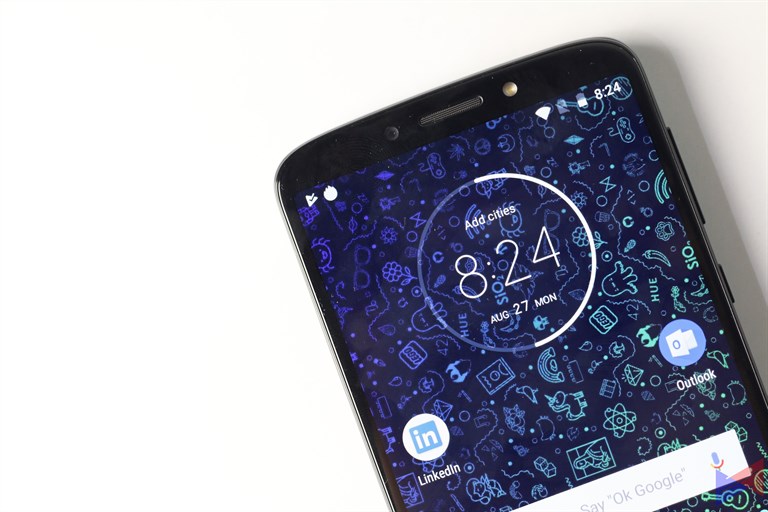 While HD+ resolution does seem a bit off for large 6-inch display. Icons surprisingly don't look pixelated, text is sharp enough, and colors are also rich enough to keep the lively vibe.
Performance
moto e5p b 2
moto e5p b 3
moto e5p b 1
While the phone does a fine job as a daily driver for common tasks, such as web browsing, social media, and music, its processor a Snapdragon 430 is kind of already outdated for a 2018 device. That also gives it less value, if you're gunning to use it for a long time. It would've been better if they put in one of the newer 400 series chips, like the 450.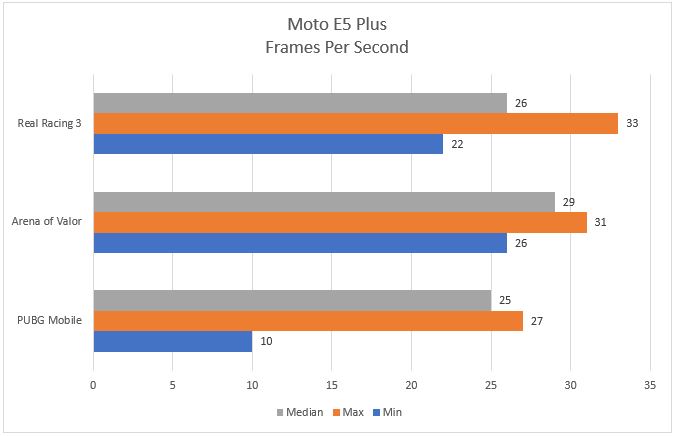 As always, I used the GameBench app to measure gaming performance – PUBG Mobile will run on Smooth Settings + Medium FPS. I did encounter occasional stutters, but the game is very much playable. You can also play Arena of Valor at max settings even with HD mode on, and Real Racing 3 runs at decent frame rates, proving its optimization even for less-powerful devices.
Camera
The 12MP rear camera of the Moto E5 does a decent job not only in good lighting, but also in those where there's less than ideal illumination.
Everything from detail, sharpness, and richness would be more than enough to pass for your usual social media posts.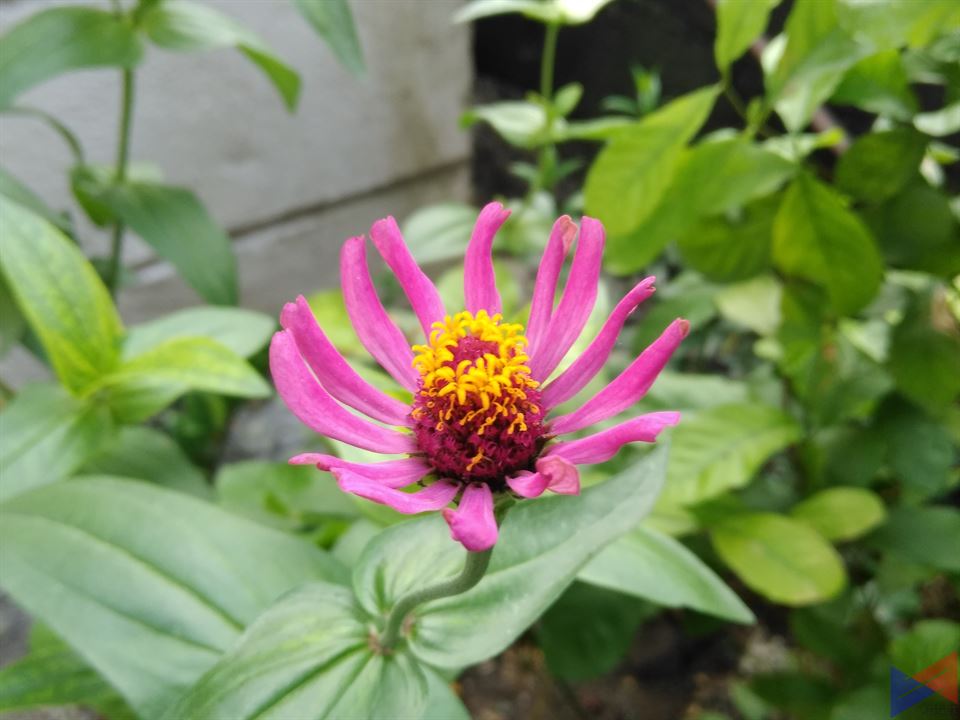 As far as the depth of field effect is concerned, pixelation is present on the blurred area, but only if you look at it very closely.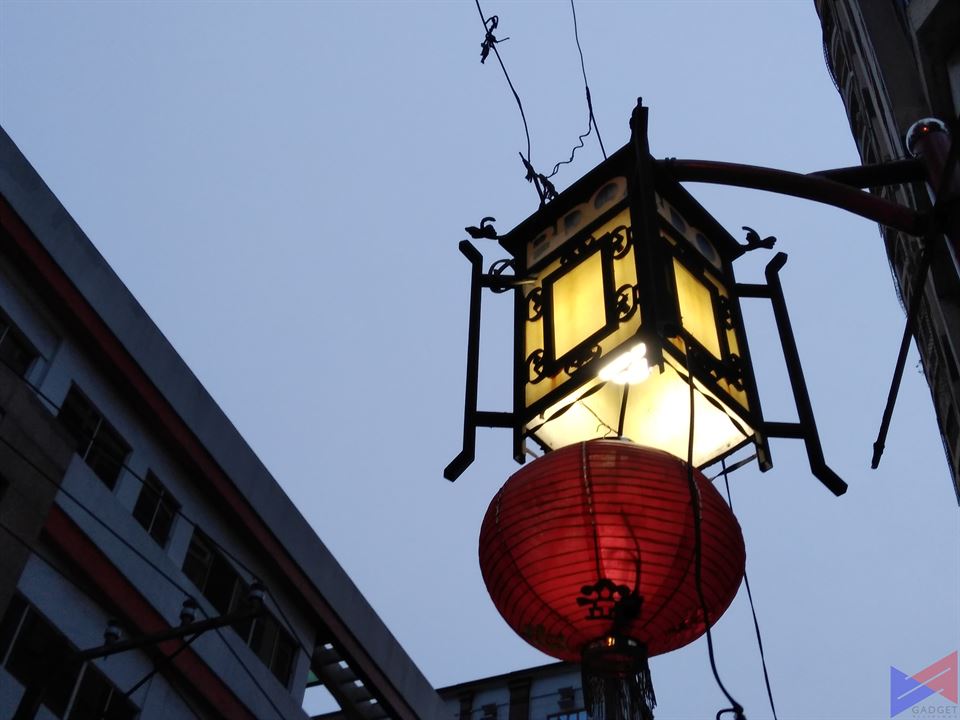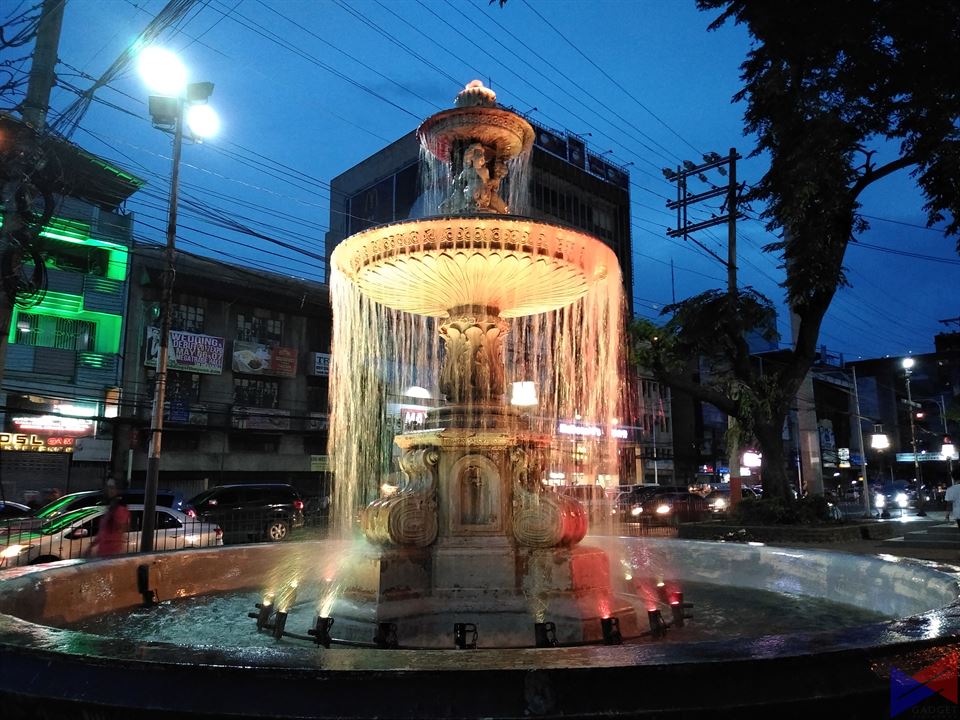 In low-light, the snapper's a hit and miss, as expected. It noticeably struggles when there are multiple light sources in the scene, such as light bulbs in a restaurant, or a building. There's also noticeable graininess in some instances, but not enough to ruin to shot.
Selfies are also better than expected. Detailed, accurate, and sharp. And that's given that I took most of my test shots at a time when there's less than ideal lighting.
Software
The Moto E5 Plus runs on Android 8.0 Oreo, with much of the elements in stock, and minimal bloatware. That means there's less burden on the hardware, which should equate to generally smoother performance.
The Moto app sort of works like a semi-digital assistant, since it only gives you advise on how to improve battery life, and gives you the option to enable gesture controls for basic phone functions such as for taking a screenshot, etc.
Battery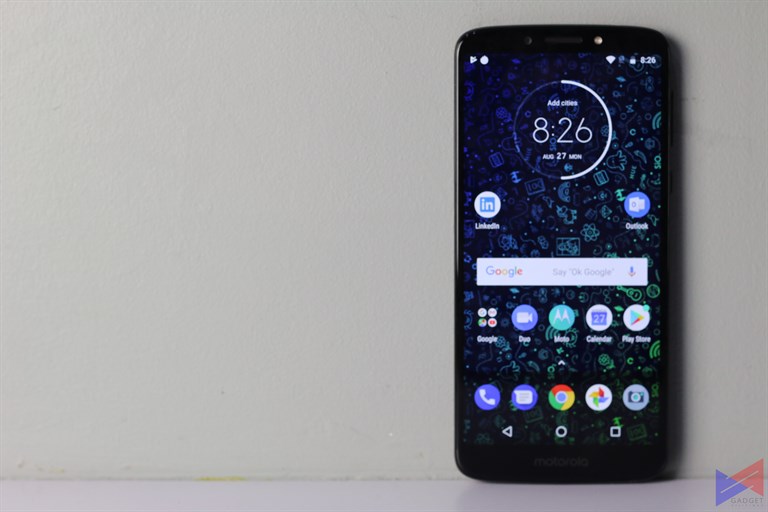 Playing a video on loop at 50% brightness and 80% volume, the Moto E5 Plus lasted for 9 hours. It's more than decent, but less than what I expected from a 5,000mAh battery. Of course, real life usage may yield better results. Charging the phone is quite a wait, as 2% to 97% took around 3 hours.
Emman has been writing technical and feature articles since 2010. Prior to this, he became one of the instructors at Asia Pacific College in 2008, and eventually landed a job as Business Analyst and Technical Writer at Integrated Open Source Solutions for almost 3 years.