In partnership with Wish 107.5, Acer Philippines recently rounded up its Acer Day event with a digital concert. Held at the Eton Centris open grounds, the event featured two of today's hottest OPM acts – Moira Dela Torre with her heart-touching ballads, and  IV of Spades and their groovy sounds.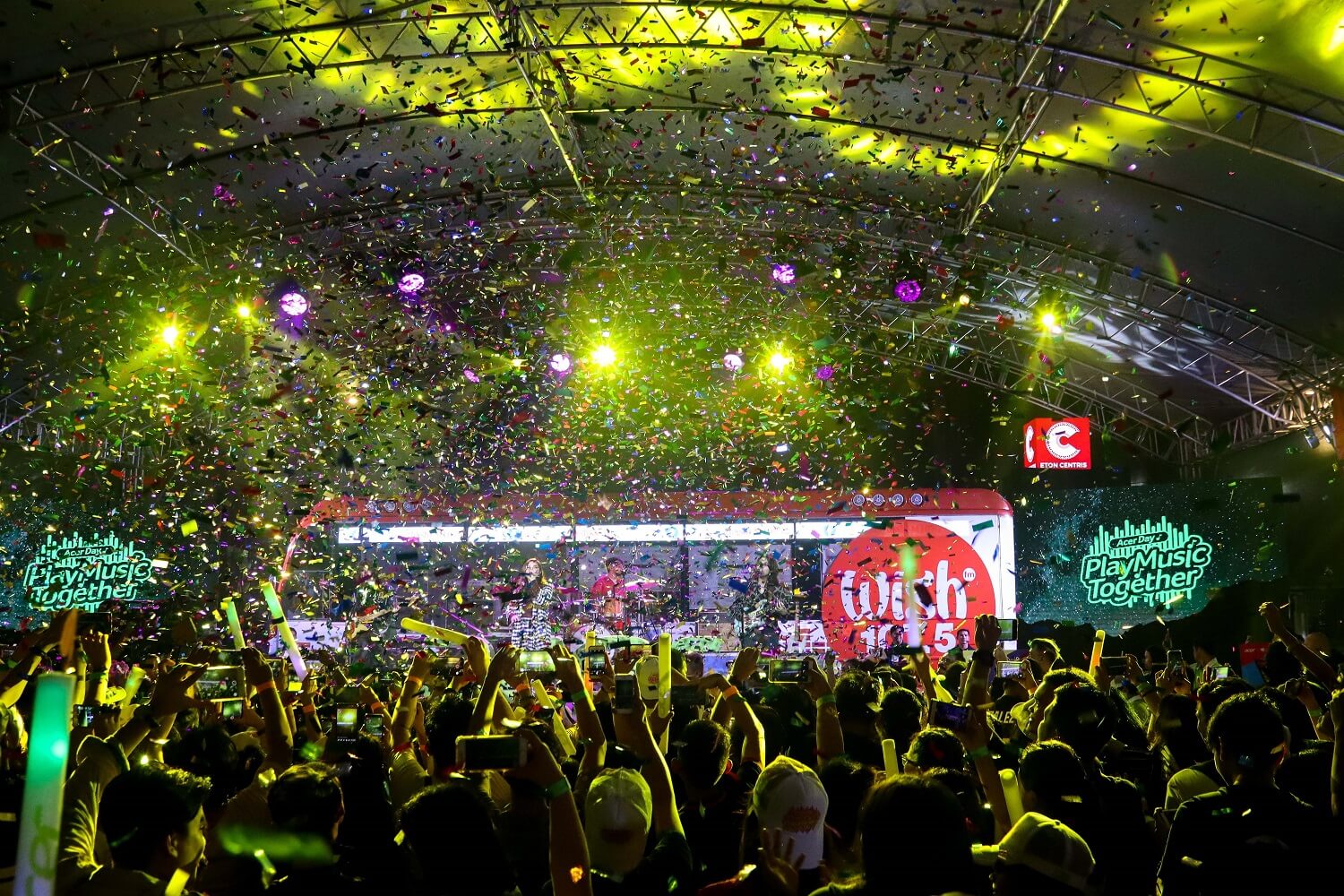 Now on its second year, the annual event was launched to promote the Acer brand to more consumers. With nearly two months of various promos and activities, it completes the roster of 20 countries across the Pan-Pacific region which participated in the Acer Day festivities.
"It's such a good feeling to be coming back with Acer Day for a second year, as this year's celebration comes to a sweet end, we feel that we are starting a tradition with our consumers that is surely just going to get better with time."
– Sue Ong-Lim, Sales and Marketing Director of Acer Philippines
The artists took the crowd by surprise as they boarded the Wish Bus and performed "Huli Na Ba Ang Lahat?" for the first time in public – a song that they collaborated on specifically for Acer Day.
"As artists, this year's Acer Day theme 'Play Music Together' really spoke to us, and we're grateful that Acer Philippines trusted us to bring such a powerful message to life. In this song, we hope to show that good music can result from even two seemingly different genres, which we think is what Acer Day is all about."
– Moira Dela Torre and IV of Spades
For more information on the different activities and promotions, simply visit the Acer Philippines Facebook Page or the Acer Day website.
Emman has been writing technical and feature articles since 2010. Prior to this, he became one of the instructors at Asia Pacific College in 2008, and eventually landed a job as Business Analyst and Technical Writer at Integrated Open Source Solutions for almost 3 years.