We're still waiting for GPU turbo to hit our Nova 3, but despite this, we wanted to know how our favorite mobile games perform on this latest midrange flagship device of Huawei.
As a midranger positioned for mobile gaming, Nova 3 is loaded with spectacular hardware specs, which can rival Huawei P20 and P20 Pro.  It is superior to Honor Play on paper, and we can't wait to compare both soon. The major advantage of Honor Play at the moment is gaming performance since it's the first among the Kirin-powered devices by Huawei/Honor to have GPU Turbo. GPU Turbo update for Nova 3 is expected to arrive sometime this month. So, expect us to come up with another article about PUBG Mobile's performance by September 2018.
Now, let's get on to the actual gaming performance. For this gaming performance review, we used our preferred gaming benchmark tool GameBench. Using this tool, we can monitor spot slow-downs that impact on perceived fluidity and touch-responsiveness. We are also able to monitor and assess the amount of power drain.
Note that the results posted below will form part of our full gaming review of Nova 3. More benchmark results of games like NBA 2K18, Pocket City, Arena of Valor and Asphalt 9.
PUBG Mobile Benchmark (Highest Setting)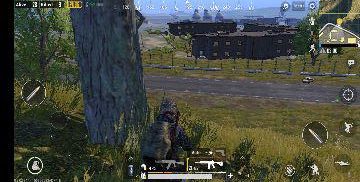 As the most requested game to be played on Nova 3, we played PUBG at highest setting. Note that PUBG Mobile has Ultra HD mode but (a) Nova 3's screen isn't UHD thus not applicable, and (b) UHD is still marked as "coming soon" for PUBG Mobile, at least for Android.
Is PUBG Playable at Highest Setting?
It is playable. We played the game for multiple times with this setting and proved that the game is playable albeit with 28 median fps.  With 28 fps as midpoint of observed framerate while playing PUBG, this is still considered playable by most standards. Occasional frame rate drops occurred during our tests, but are not detrimental to the gameplay experience.
Note that PUBG Mobile eats a lot of resources and consumes power juice. Surprisingly, when playing at the highest HDR setting, the FPS the game reached was higher compared to just playing the game at its highest setting. Apparently, enabling HDR in-game makes it perform better in Nova 3.
In terms of memory consumption, while max FPS is higher when HDR is enabled, the game required more memory than usual. During our test, the game in highest HDR setting consumed about 1087 memory. This is 73mb more compared to when we played the game at the highest setting.
How about battery drain? Highest HDR setting ate about 367mA of power juice, while highest setting consumed 405mA. Given these circumstances, battery drain is 10% and 11% per hour respectively.
How much data is PUBG Mobile consuming?
If you're playing this game and you are subscribed to limited data connection, do note that this game consumes around 4MB download and 4.5MB upload. This means that if you've got a total 1GB data allocation per day, 1 full round of PUBG mobile will deduct around 8.5MB to 10MB of your total data allocation. This is pretty hefty for a mobile game, which requires network connectivity, in my opinion.
Giancarlo Viterbo is a Filipino Technology Journalist, blogger and Editor of gadgetpilipinas.net, He is also a Geek, Dad and a Husband. He knows a lot about washing the dishes, doing some errands and following instructions from his boss on his day job. Follow him on twitter: @gianviterbo and @gadgetpilipinas.