In a market saturated by Chinese mobile phone companies like OPPO, VIVO and Huawei, Samsung has been trying to make itself relevant by competing in the midrange scene. They have gone all out to cover the whole spectrum of midrange – low and high – to further try to mark a new territory.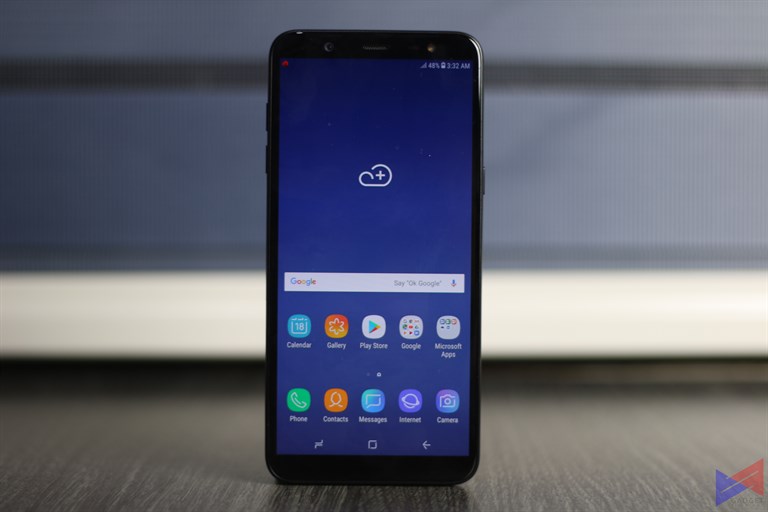 Enter, Samsung Galaxy J8 – a smartphone deemed to be part of the company's midrange smartphone collection. Does it have what it takes to sway the minds of Filipinos from buying OPPO F7 Youth or even the upcoming Huawei Nova 3i? Here's our full review.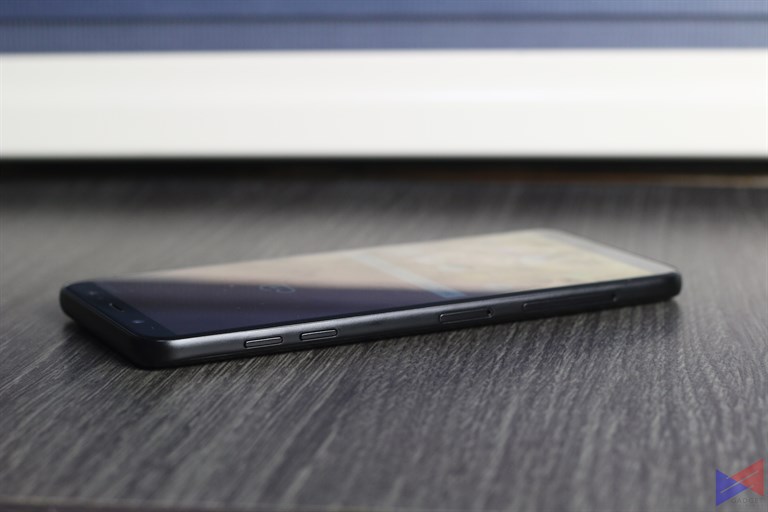 Just a couple of side notes before we begin.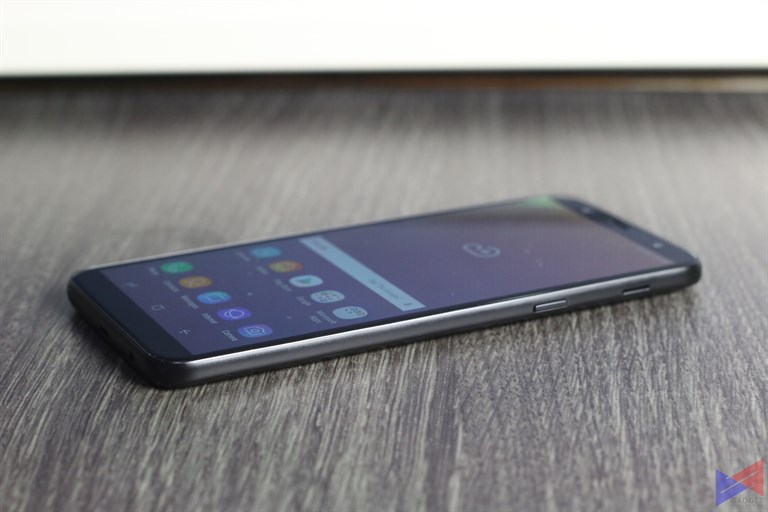 We barely have more than a week to test this smartphone. The PR requested us for first impressions, but we thought of already giving you the full picture of our experience. As of this writing, the company has already divulged the price of the Samsung Galaxy J8. Priced at PhP15,990, it is, unfortunately, the priciest smartphone in its category.
Build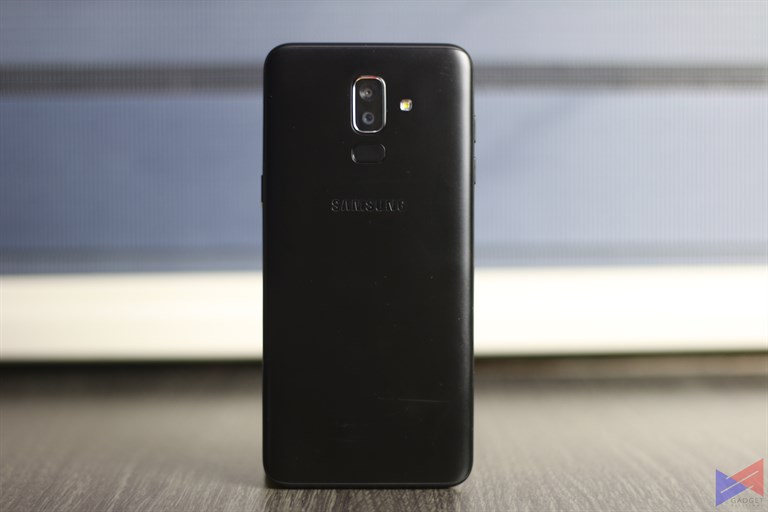 If you take a closer look at the Galaxy J8, it shares a lot of similarities with the J7. Build is pretty solid, and its semi-tapered and curved edges leave an impression that it's built to last.  It's a little heavy and big, especially when compared with the Galaxy J7.
Watch the full video below to check its full build and construction. Just in case you want to go directly to where I was talking about looks and build, head on to mark 1:26, or click this link to proceed to YouTube.
I would like zero on to 3 things in the build department:
I only managed to see 1 microphone, and this has something to do with noise cancellation. I asked my wife to call me using this phone while I listen for any noise dispersion or cancellation on the other side. Despite having 1 microphone, it managed to cancel out noise, albeit too low by my standards.
I like the fact that the speaker is located just atop the sleep/wake button. This will benefit gamers especially those who play games with phones on landscape mode. Nifty.
Its ability to take 2 SIMs and 1 microSD is impressive. Implementation is quite different though; instead of having a tri-cut slot, Samsung set up 2 receptacles to house the slot for MicroSD and 2 SIMs. This can be a bit concerning for minimalists, but I'm definitely with this.
Perhaps, its strongest suit is its AMOLED display. In fact, this is probably the part of the phone that makes it pricier than its major competitors. Saturation and Contrast levels are perfect, as expected from an AMOLED display.
Performance
The Galaxy J8 in the Philippines is different from the one launched in India. Take a look at the specs sheet below, and you'll notice that the J8 we've got is underpowered in terms of RAM versus the one launched in India. That 1GB additional RAM is vital especially when playing games on the J8.
With only 1.6GB remaining memory at boot says a lot about how good or bad this game is when it comes to playing games or popping tabs on Google Chrome for mobile.
Snapdragon 450 is a capable SoC, and we have seen how good it is with the smartphones we previously reviewed like VIVO V7 and this year's OPPO A71.  However, it performs differently on the Samsung Galaxy J8. Regretfully, this smartphone is slower than its counterparts, and I'm saying this with a heavy heart. NBA 2K18 barely performs at medium setting, and the optimal setting for PUBG Mobile is low.
While my experience is somewhat the same with OPPO A71, you get better value for money, assuming that the price of the Samsung Galaxy J8 is way higher than the former.
Just in case you're a benchmark geek, it is good to note that the Galaxy J8 scored 69,769 on Antutu, that's a pinch lower than OPPO A71's and around 2,000 better than VIVO V7. It scored underwhelmingly lower than the OPPO F7 when we used Geekbench benchmark.
Software
Samsung has always tried their best to perfect their software that sits on top of base Android. Over the years, they managed to simplify TouchWiz UI, and retained features that are essential and tailor-fitted to the country where their products are sold. TouchWiz on Galaxy J8 is no exception, and that's something that's truly laudable about this smartphone.
User interface and navigation feel very fluid, and the available software features are pretty useful. Gone are the days when TouchWiz UI is rigged with too much bloatware and inessential features. The inclusion of Bixby is bonus, although I never had the time to actually use it often.
Samsung jacked up 2 major aspects of the software on Galaxy J8: gaming and photography.
Gaming features on the Galaxy J8 is one of the best features of the software. You can mute notifications while playing games and even record your gameplay. This is useful for content creators, or if you're into bragging your achievements to your friends on Facebook.
Photography
This is one of the strongest suits of the Galaxy J8.  It is the phone's saving glory, and that might be enough reason to convince someone to buy this over a plethora of other choices. Level of saturation and contrast are acceptable, and the default exposure level is a bit too high for my standards. Photo features are packed for both front and rear facing cameras! I like the fact that Samsung was able to bring some features found on flagship Samsung devices to the J8 like Beauty, Live Focus, Stickers, Pro, Manorama, Night and Continuous Shot.
No matter how packed the features are, quality ultimately rests upon its camera sensors. Most of the photos I took are acceptable at best, but there's always a room for improvement.
Sound
Audio quality is lacking on the Galaxy J8. While I appreciate the placement of the speaker, the quality is awful, and the volume is too low. This requires gamers to use wired or Bluetooth headphones when playing games that are heavily invested on directional audio like PUBG Mobile, Rules of Survival and Knives Out.
Verdict
We maintain our position that the Galaxy J8 isn't the fastest around – especially in its category. At PhP15,990, Huawei's latest star, the Nova 3i, will blow it away in terms of performance. Price-wise, even the ASUS Zenfone 5Q may even pose as its threat.
It is easy to turn away your attention on this latest smartphone because of its steep price point. However, we're speaking here of a smartphone from a brand that does not come and go. This is from a Korean technology giant, Samsung; and it is J8's biggest saving grace.
The company had issues in the past, and they know that they have to be good and careful with their new and upcoming smartphones. J8 is not an exception, and I'm sure that Samsung is equally pouring a lot of their resources to make this a truly worthwhile investment by consumers. At one point, I still wouldn't be surprised when a friend reaches out to me and ask, "Gian, is there a smartphone you can recommend – gusto ko yung okay na price na Samsung."
What's Good
Camera Quality
Display
What's Not
Overall Build
Performance
Hardware
Giancarlo Viterbo is a Filipino Technology Journalist, blogger and Editor of GadgetPilipinas.net, He is also a Geek, Dad and a Husband. He knows a lot about washing the dishes, doing some errands and following instructions from his boss on his day job. Follow him on twitter: @gianviterbo and @gadgetpilipinas.