OPPO has always tried its best to be significant in the industry. In the local scene, the company has been getting attention by consumers in the midrange smartphone category. They mainly share the same space with ASUS, VIVO and Huawei.
This was not the case 4 years ago. In 2014, OPPO launched Find 7 and it was – in many ways – ahead of its time. At a relatively considerable price, it has monstrous camera sensor, stacked with powerful specs and VOOC technology. Unfortunately, it was the last time we saw OPPO's Find series in the Philippines until this July 2018 when they launched Find X in the country. It is a timely event as OPPO celebrates its 4th year anniversary in the Philippines.
OPPO Find X is a fusion of tech and art. The manner of how OPPO is communicating it to its customers is similar to how Huawei is positioning their P-series. The design is gorgeous, and the way they packaged the device is no way similar to the other OPPO devices we've seen.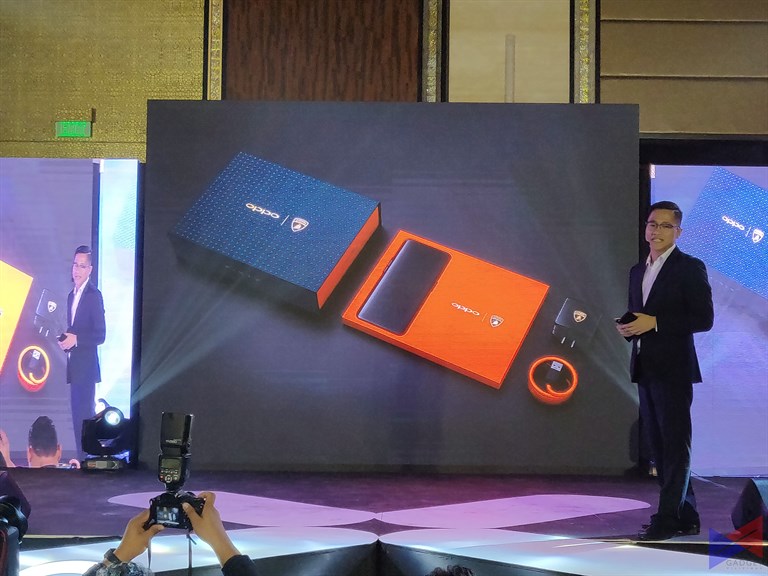 Inside the box you will find the OPPO Find X. It is available in two colors: Bordeaux Red and Deep Sea Black. What we have is the Bordeaux red, and it looks gorgeous. Inside the box, OPPO included a small circular container where you will find the Type C USB cable and a headphone with a Type-C Jack. There is also a VOOC charger and a Type-C to 3.5mm headphone adapter.
There is another box where you will find a sim ejector tool. Our unit does not have a case, but we confirmed with OPPO that retail units will include one.
If there is one thing that I like about the phone, it would be its design. In fact, this year, I consider the OPPO Find X the most beautiful smartphone I laid my eyes on. While the other brands have been having the same design implementation – yeah, we're talking about the notch – OPPO revolutionized this, even surpassing what VIVO did with their NEX.
There is a bit of a drawback here though, and it's something that worries not just me but a lot of tech enthusiasts and experts – moving parts. The pop-up camera is mainly reliant to the actuator in the middle of the phone, which basically lifts up base that holds the cameras and sensors. It is an awesome implementation but can really be a subject of wear and tear. Questions like "what's going to open if you accidentally drop it", "what if dust accumulates inside" or "does it have a sensor which detects accidental clipping". These things can happen and we hope that OPPO can keep up to possible issues in the future.
Find X is a fascinating device, and its status as a significant prime mover can inspire brands to do the same design. VIVO may have started the popup camera craze in this generation, but it is OPPO that made it really famous!
It isn't just its popup camera module and advanced sensors make the phone really special though. The specs are impressive with its latest Snapdragon 845 processor, 8GB RAM and 256 Internal Memory. It is also AI-driven, and has monstrous 3,730mAh battery with VOOC Flash Charge technology.
As of this posting, the OPPO Find X is currently available for pre-order, and will retail for PhP49,990 when it hits shelves on August 11, 2018. You can can also pre-order from Lazada from July 18 to August 4, at Argomall from July 14 to August 1, and at Shopee from July 21 to August 5, 2018. Each pre-order also comes with premium freebies worth PhP5,000, such as a Rock Space Headset, Charger, and Game Controller. Some find the a bit steep, compared to competition although it is technically priced cheaper when compared to its 999 Euro price tag.
Founded in 2009 by Gian Viterbo, Gadget Pilipinas is one of Philippines' top sources for news, tutorials, reviews and tips about the latest trends in technology, gadgets, games, social and digital media and cyber culture.