If we're to talk about devices which bring the best specs to price ratio, OnePlus' products are always on the list. And it's really not hard to see why – they basically offer you a flagship phone, at a price that's almost too good to be true.
The OnePlus 6 is their newest masterpiece, and the latest testament to the company's tradition. It once again aims to redefine just the flagship segment, and show that such a device need not carry an exorbitant price tag, similar to what its predecessors have successfully managed to achieve.
OnePlus 6 Specs
[table id=117 /]
Design and Build Quality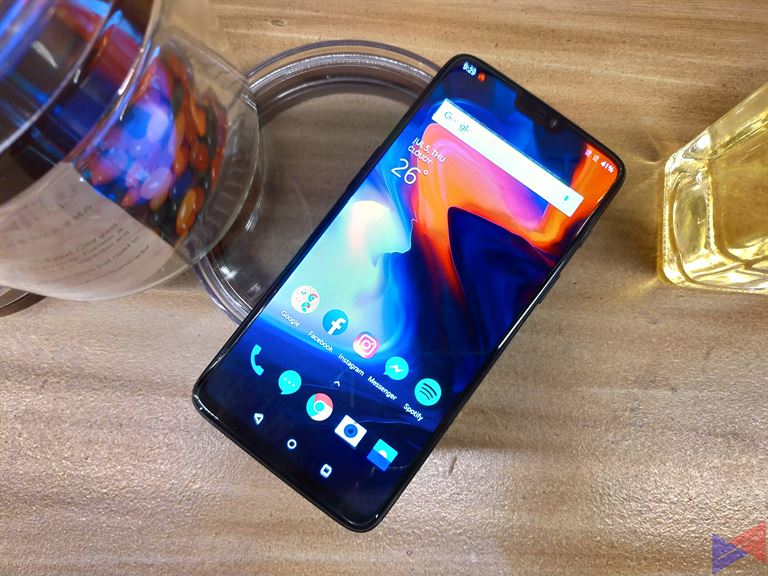 The OnePlus 6 features a slim and elegant profile, with softly curved edges, and an almost bezel-less screen that utilizes a notch to house the front camera and sensors. Despite its large display, one-handed operation is still a breeze.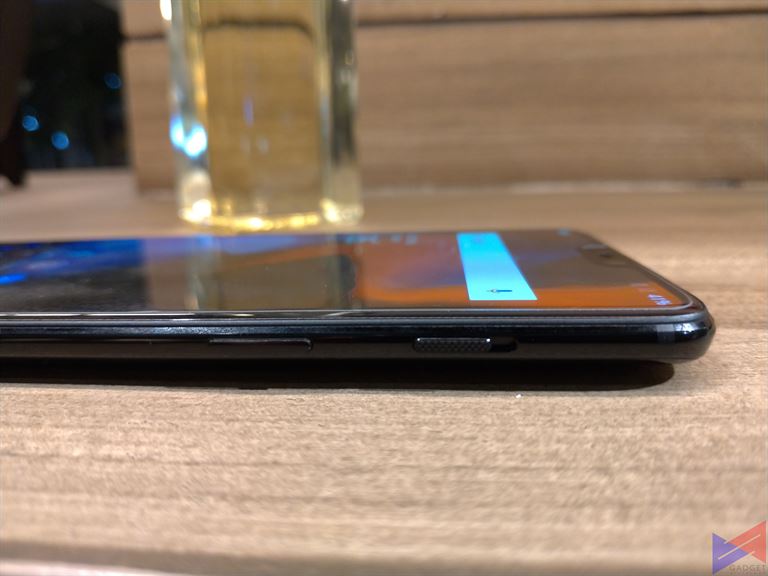 On the right side is the Power key, along with a handy switch for switching the device to vibrate or ring mode. On the opposite side is the volume rocker and Dual SIM tray. Unfortunately, you don't get a microSD card slot, which may be an issue for some. Fortunately, the phone also has 128GB and 256GB storage variants.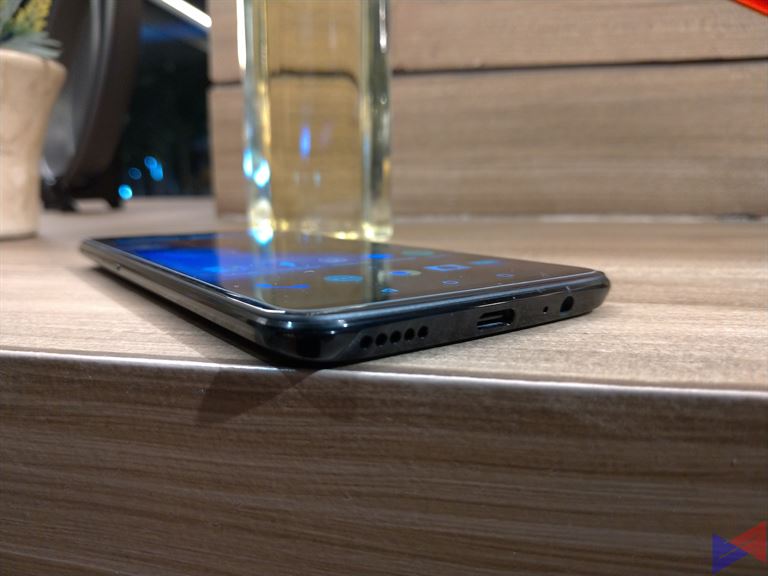 At the bottom is a speaker grill, a headphone jack, and a USB Type-C port.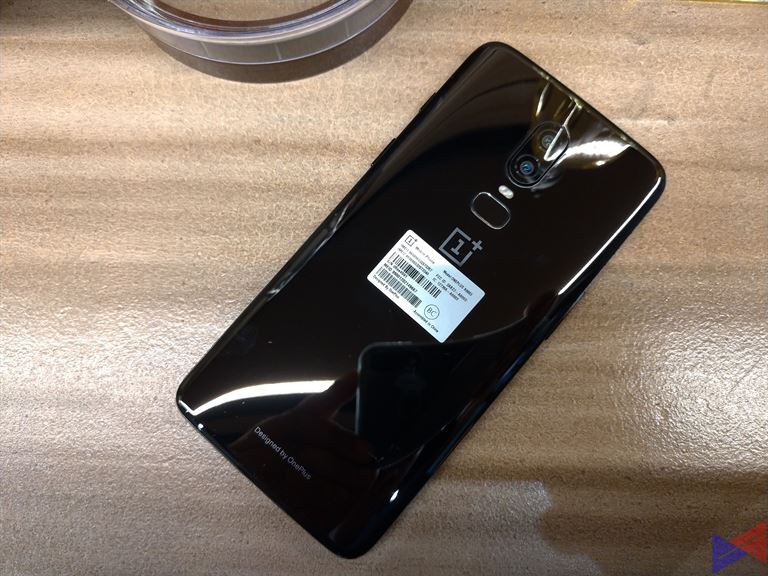 At the back is a dual rear camera module, along with the fingerprint sensor, and the usual branding. The sleek glossy finish is a smudge magnet, but does add a bit more to that premium feel.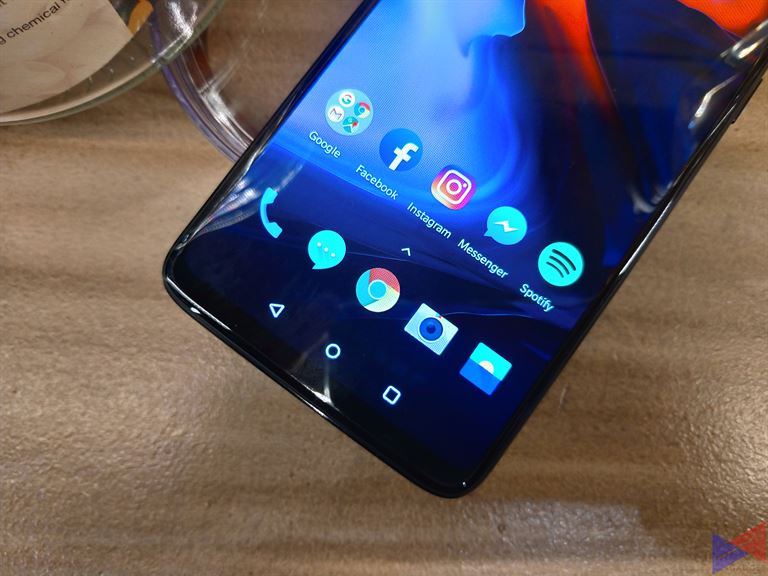 The 6.28-inch Optic AMOLED display exhibits rich and lively colors, sharp text, and ample brightness even when used in direct sunlight.
Performance
With a Snapdragon 845 and 6GB of RAM, you'd expect this phone to basically breeze through almost everything you'll throw at it. And more or less, that's what it did in my daily tests. Used it for music, videos, social media, a bunch of calls, and of course for games, and it didn't break a sweat.
If you like to play resource intensive mobile games like Asphalt 9 and PUBG mobile, this phone is perfect for you. I played PUBG Mobile in HDR and Ultra frame rate settings, and the gameplay was very smooth.
It's just as impressive with a MOBA game like AoV, and an RPG such as Final Fantasy XV Pocket Edition. The phone did get a bit warm after some minutes of playing, but not enough to cause alarm.
Camera
The dual rear cameras of the OnePlus 6 can take photos with excellent details, sharpness, and spot-on color reproduction. You can also add a depth effect to your shots, though it does tend to blur the edges a bit too much at times. When it works, you do get a good blur with minimal pixelation.
Taking quick consecutive shots is a breeze, and focusing speed is also very fast. You also get 2X lossless zoom, which is useful when you're unable to take shots from a proper distance. It can also record videos in 4K and up to 480fps in slow motion.
As far as details are concerned, It's even more impressive in less than ideal lighting. It's also able to keep the graininess to a minimum. It's only when it gets totally dark, that it begins to show signs of struggling.
The front camera is also quite impressive, as it's able to capture the details of my face with no major problems. Like the rear camera, you can also add a decent depth effect on selfies.
Software
The OnePlus 6 runs on OxygenOS 5.1.8 on top of Android 8.1 Oreo. And if you're a fan of a pure Android experience, you'll love this one, as much of the elements are basically stock Android, with a few nifty additions such as Game Mode, which allows you to limit other apps' network usage to give priority to your game, and prevents notifications from distracting you while playing.
You can also adjust the screen's color temperature, enable "Double Tap to Wake", and hide the notched area. There's also Face Unlock, which works well even in less than ideal lighting, and is very fast to respond. All in all, OxygenOS keeps everything clean and clutter-free while keeping the essentials in check.
Battery
Of course, you'd imagine that all that power comes at a cost, and that's actually the case, as the phone scored close to 8 hours of uptime in PCMark's Work 2.0 battery test, which simulates a number of tasks such as video editing, and data manipulation.
While that's actually average, actual usage may yield more hours. With light to moderate use, you should be able to take this to a whole work day, and still have a bit of juice on your home-bound commute. No need to worry though, as it's compatible with OnePlus' Dash Charge technology, so you won't need to stay beside that outlet for too long.
OnePlus 6 Review
Our Verdict
The OnePlus 6's premium design combined with outstanding performance, great optics, and a simple yet feature-packed operating system, makes it such an attractive package. The best part? it's priced less than most other flagships in the market today (PhP30,990). Of course, the device isn't perfect. I'm sure a lot would wish for expandable storage, and the camera's depth effect is somewhat a hit and miss. Personally though, I think that those are very minor issues, and that its pros simply outweigh its cons. For what you're paying for, you can't go wrong with it.
What's Good
Sleek and elegant design
Outstanding gaming performance
Simple yet feature-packed UI
Decent camera performance even in less than ideal lighting
What's Not
No expandable storage
Depth effect is a hit and miss
Only decent battery life