It's been days since we last released our review with the Sony's latest flagship phone – the Sony Xperia XZ2 and we just got news that the Xperia XZ3 is already in the works.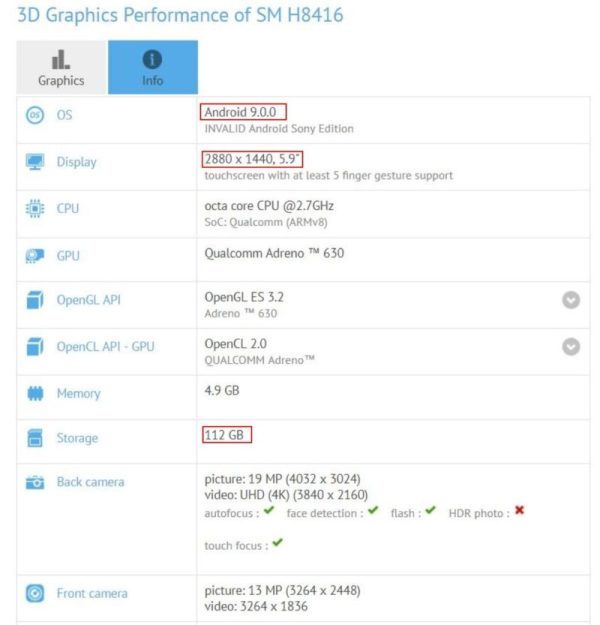 This screenshot from GFXBench revealed that the XZ3 also known as model number H8416 will come with Android 9.0 or as probably know it, Android P. It sports the highest display resolution from Sony to date, 2880 x 1440 (QHD+) in a 5.9″ display.
We can also conclude that the Qualcomm Snapdragon 845 is in tow because of the Adreno 630 listed. It'll also have 6GB of RAM and 128GB of internal storage.
However, the benchmark only indicated a single lens for its back camera contrary to news that it'll have a dual camera setup. The Xperia XZ3 is due for release and we'll probably see it at the IFA Tech Trade this coming September.