Today marks another fruitful day for Xiaomi, as it celebrated the launch of its newest smartphone to be offered in the Philippine market, the Redmi Note 5. Apart from using a Snapdragon 636 chip, an 18: 9 display, and dual rear cameras, this device is quite interesting as it now infuses AI into the phone's optics. It's in fact, termed as the "Camera Beast". The question is, is it? can it walk the talk? here are our first thoughts.
Xiaomi Redmi Note 5 AI Specs
| | |
| --- | --- |
| Processor | Snapdragon 636 (Octa-Core) |
| RAM | 4GB |
| Storage | 64GB |
| Display | 5.99-inch FHD+, 18:9 |
| Rear Camera | 12MP + 5MP |
| Front Camera | 13MP |
| OS | Android 8.1 with MIUI 9 |
| Battery | 4,000mAh |
Unboxing
Design and Build Quality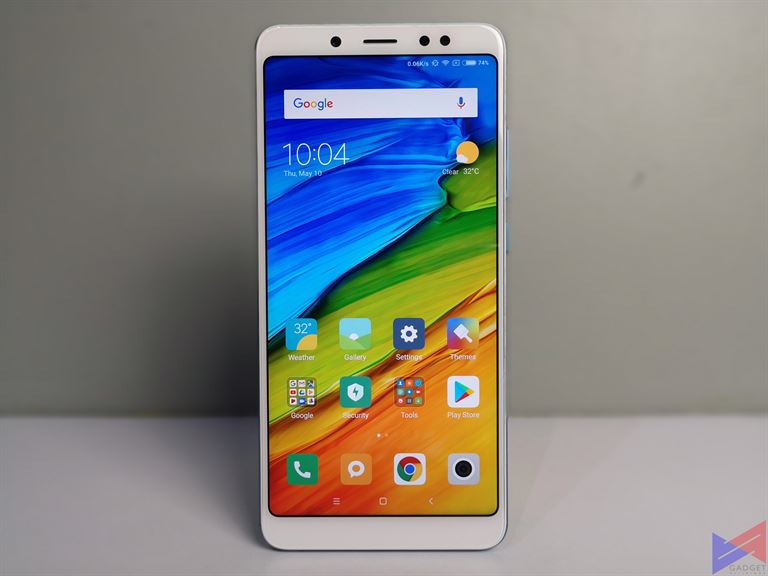 At first glance, the design of the Redmi Note 5 reminds me of another phone from a green brand, also with the number 5. Unlike most current phones in the mid-range segment, Xiaomi isn't joining the notch race just yet. Unfortunately, that also means that you get the usual bezels at the top and bottom.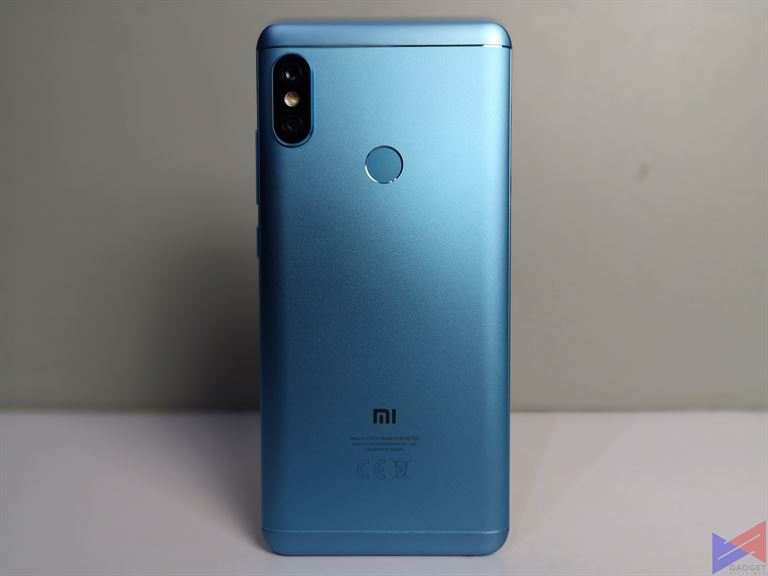 Despite having the feel of a phablet, the phone is surprisingly easy to use with one hand. The back is made of plastic, and bears the usual Mi branding, and the dual camera system, which protrudes, as usual.
All the buttons are located on the right side, while the hybrid SIM tray is on the left.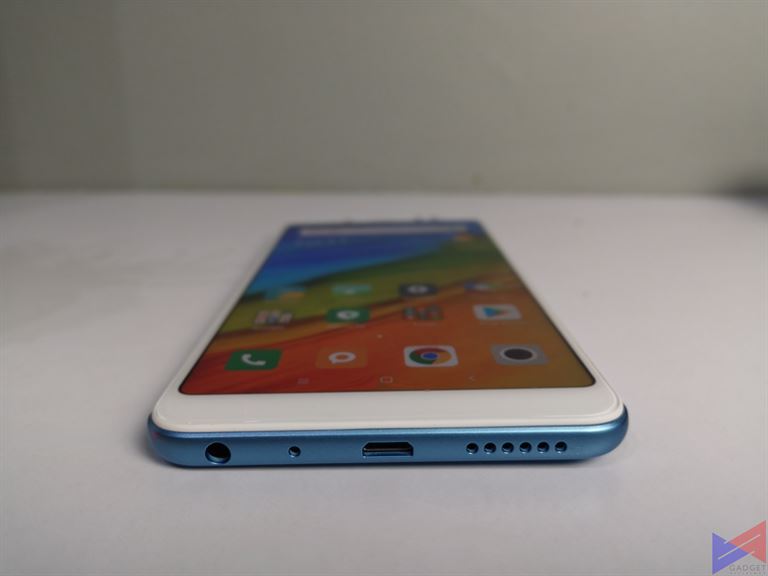 Xiaomi has opted to stick to a standard microUSB port here, probably to save costs. I still think that Type-C ports should be a standard even in mid-range phones though.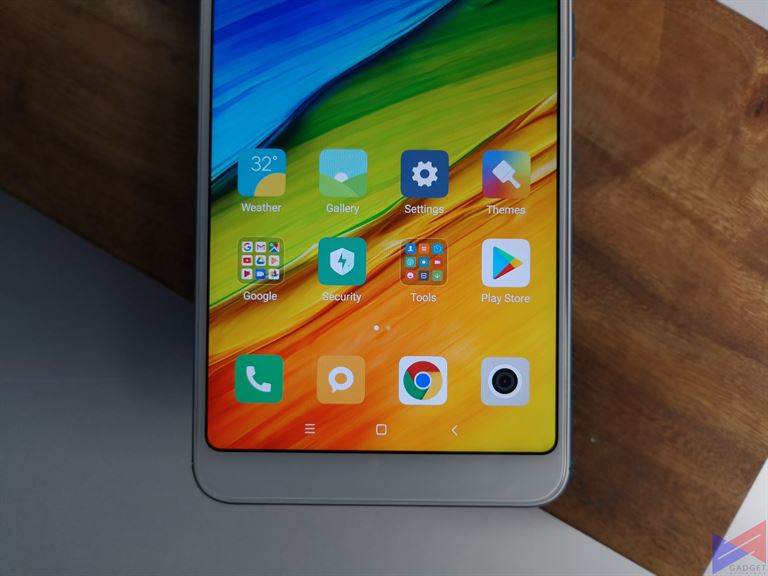 The 5.99-inch display has FHD+ resolution, which means you get less jagged lines, sharp text, and detailed icons. The default color temperature looks quite pale though, so you may want to adjust it in the settings to give the screen more zing.
Performance
The phone performed well throughout the time I was using it. No slowdowns, lags, or anything of the sort. That's me doing my usual day to day activities – social media updates, taking photos on the side, listening to music, and more. Of course, we'll have to see how it fares in games too, before we can give a proper rating.
Camera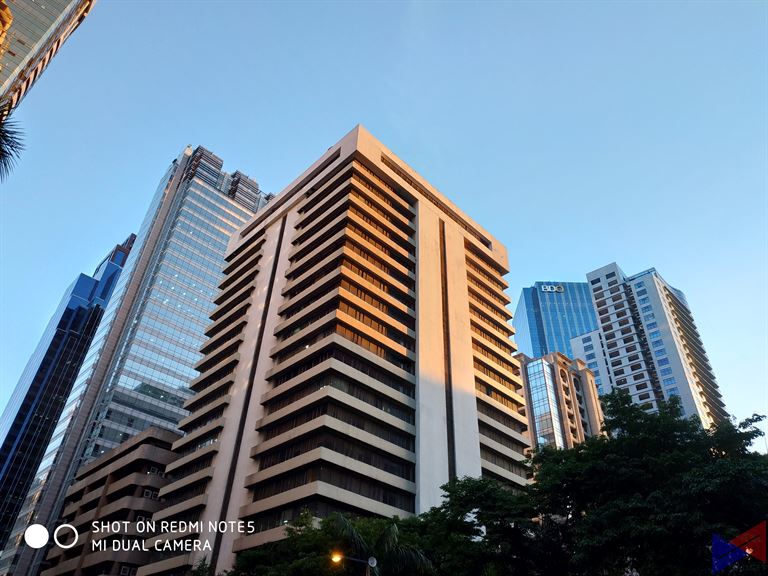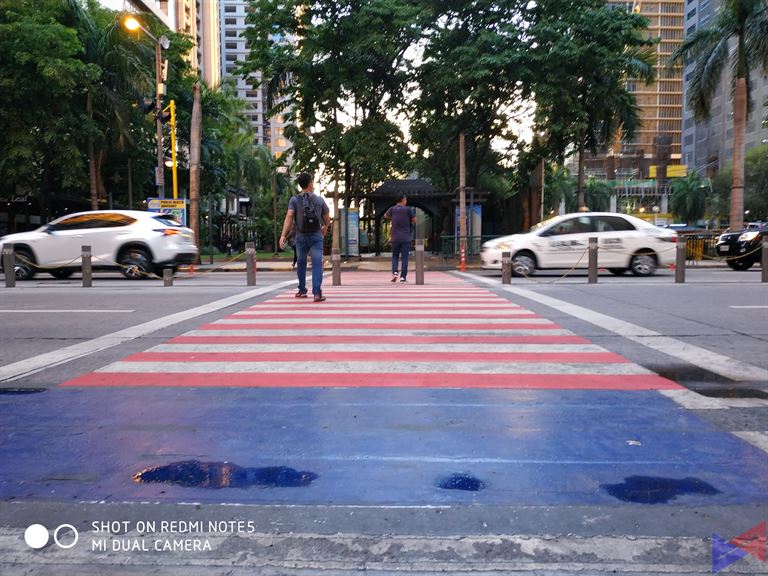 The above are some samples from the Redmi Note 5 AI's Rear Camera which also features scene detection. As you'll notice, the level of detail is surprisingly good and colors are quite accurate. Some work needs to be done on edges though.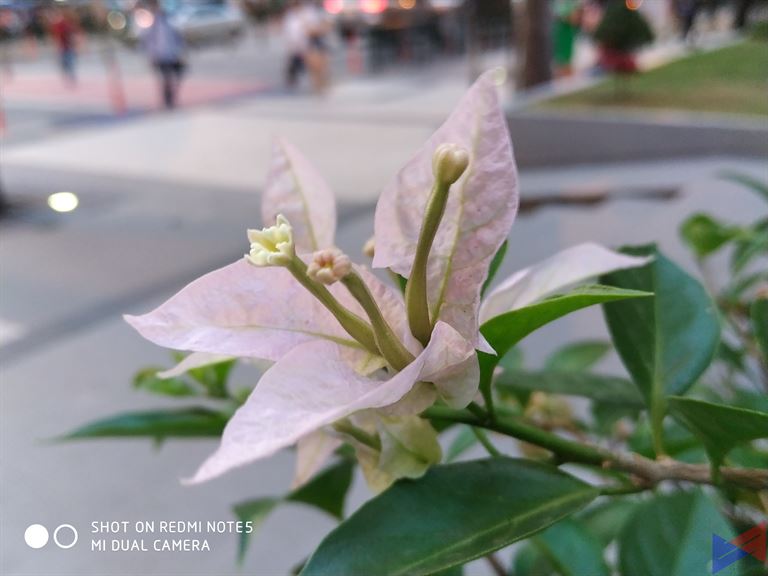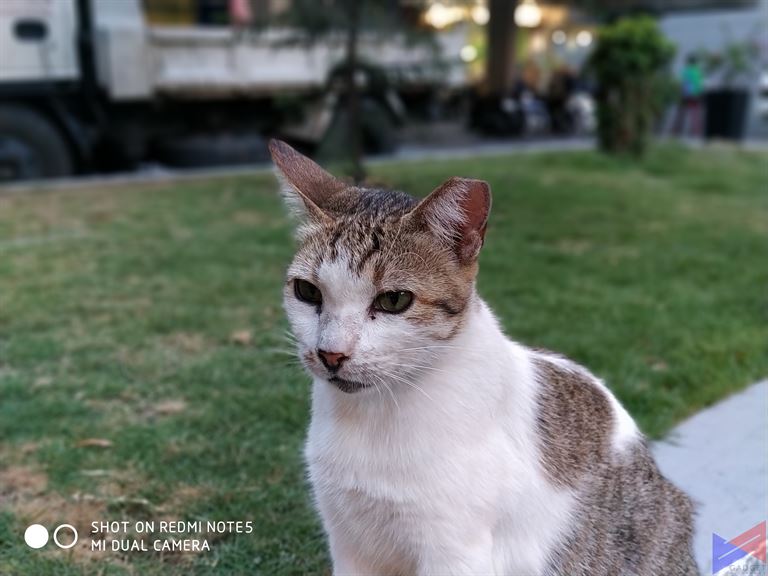 As for the depth effect, it's a hit and miss. The blurred area looks clean in some shots, and grainy in others. At least, it's accurate as to what to and not to blur.
[vc_row][vc_column][images-comparison default_offset_pct="0.5″ el_css="" image_1="44069″ image_2="44070″ before_label="Depth Effect OFF" after_label="Depth Effect OFF"][/vc_column][/vc_row]
The front camera can take some decent selfies as well, and the added depth effect looks so much better.
[vc_row][vc_column][images-comparison default_offset_pct="0.5″ el_css="" image_1="44063″ image_2="44062″ before_label="Low Light Enhancement OFF" after_label="Low Light Enhancement ON"][/vc_column][/vc_row]
Low light shots can be grainy, but there's a feature in the menu that when enabled, automatically enhances low light photos, and the difference is actually quite noticeable.
The device also features dual pixel PDAF, which allows it to focus much faster than usual.
System
The Redmi Note 5 AI comes with MIUI 9.5 on top of Android 8.1 Oreo. It snappy, and runs fluid and smooth. It also seems to be more simplified, minimal in design, and pretty straightforward as to what each feature does.
While the device doesn't have face unlock (yet), fingerprint scanning is quite fast and works most of the time. Other features include Dual Apps, which basically lets you login to two different accounts with one social media app.
Then there's Second Space, which sets up another instance of the phone, wherein you can install a different set of apps. Very useful when you're letting someone else use your phone.
Initial Verdict
For its price, the Xiaomi Redmi Note 5 AI is certainly one of the top contenders, especially for all the features and hardware that it has. The cameras, in particular, are more than decent. The software looks quite polished as well.
The device does have its shortcomings – the use of a standard microUSB port and hybrid SIM tray are quite disappointing in particular. But if you can get past that, The Redmi Note 5 AI is shaping up to be a great device that brings good value for money.
Stay tuned for our full review, where we'll be including more sample photos, videos, a deeper dive into the software, gaming tests and of course, a battery test.