These days, 4K resolution on a TV is already quite the eye-candy. But Sharp wants to take it a step further. Hence, today, the company not only announced the expansion of its 4K TV lineup, but also launched the first commercially available TV with a stunning 8K resolution, bringing a whole new level of detail to your viewing pleasure.
Even so, the company wants to take advantage of such technology in its application to fields other than entertainment. It can for example, be used as an added layer of security to keep track of numerous people in one screen, surgeons can now perform more effectively, as they'll be able to clearly see things in more detail. Quality checks can now be more stringent, as defects that can't be seen by the naked eye can now be easily identified.
More about 8K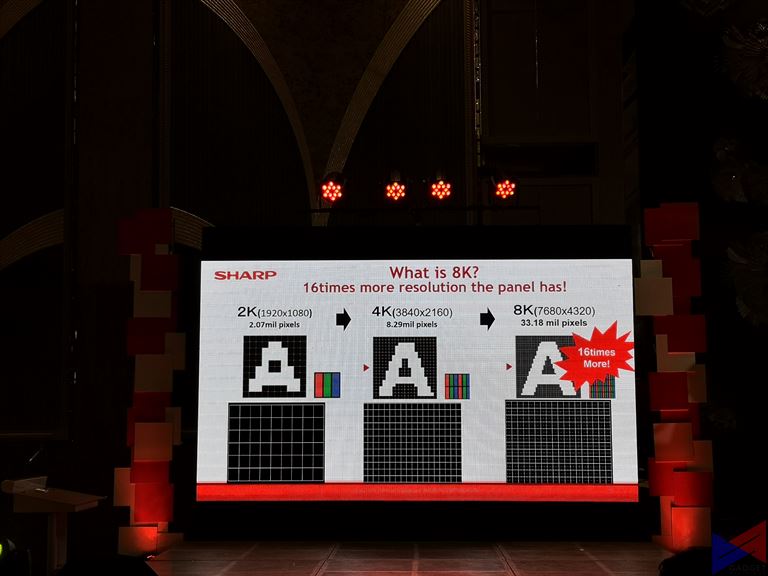 8K is a revolutionary technology for ultra-high definition images with up to 16 times the resolution of Full HD or 1920 x 1080 pixels. Images are reproduced with ultra fine details that are not visible to the naked eye.  Sharp released its first 8K display for the B2C market last October and is currently distributed to China, Japan, Taiwan, and the European Market. Below are some shots of the AQUOS 8K's screen, taken by a smartphone.
[su_quote cite="Toshio Kawata, Deputy General Manager TV System Business Unit of Sharp Corporation"]Today, I am excited to announce the launch of Sharp's AQUOS 8K LED TV tuned for Asia in the end of the year 2018 here in the Philippines to lead the 8K Display Industry. Apart from displaying TV broadcasts and other media contents, 8K will dramatically impact many aspects of our lives: medical, business, security, education, transportation and many more.[/su_quote]
With their new product lineup, Sharp Philippines Corporation or SPC is aiming to increase its LED TV sales by 40% this fiscal year.
IoT Inverter Air Conditioner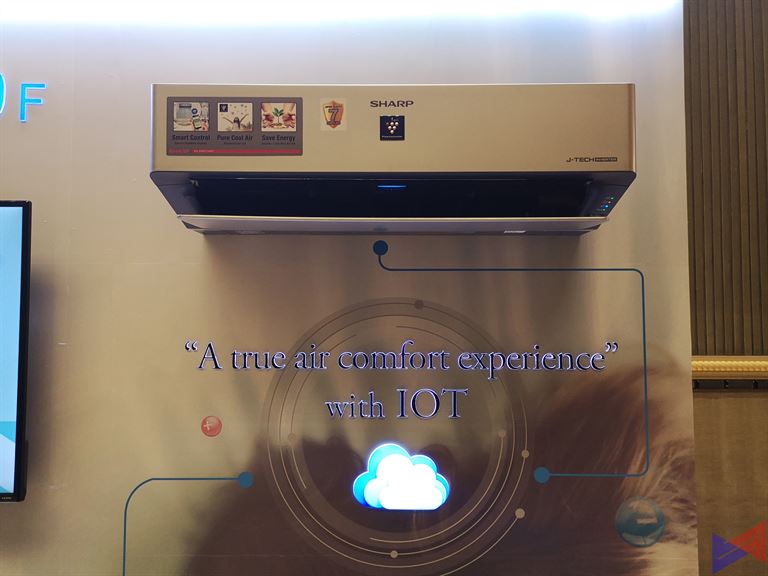 SPC also launched its Super Premium IoT Inverter Air Conditioner, redefining the way that consumers experience cooling. It features Airflow Technology, Super Energy Saving, and Smart Control, which allows users to control it using an iOS or Android device via Wi-Fi. It's also equipped with J-Tech Inverter Technology which enables precise control of power consumption to save energy and increase efficiency.  There's also Plasmacluster Ion Technology which eliminates airborne bacteria, viruses, mold and other contaminants.
Supporting the local industry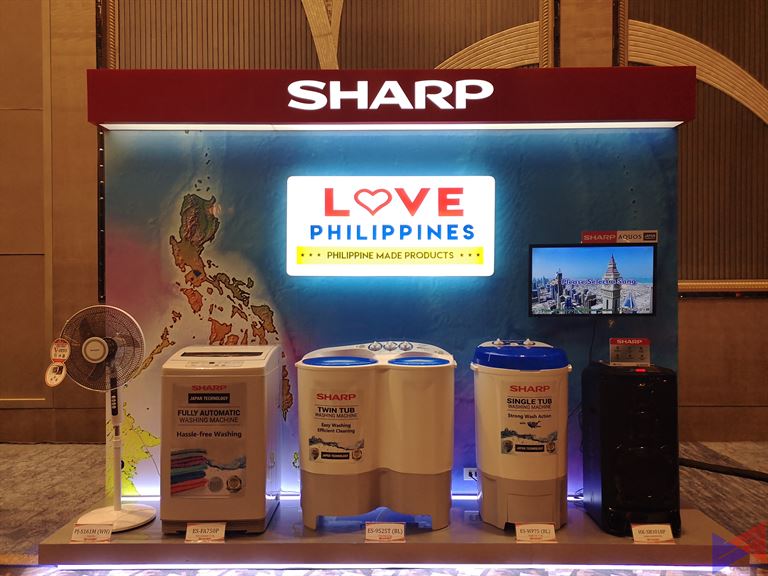 The company is also set to launch a campaign that focuses on Philippine-made goods, as they do manufacture locally-made products such as LED TVs, Washing Machines, Videoke Machines and Electric Fans. SPC also believes that supporting local will help in improving the Philippine economy and inspire them to double their production.
The company's direction
Impressive and cutting-edge features to make every product a game-changer will be the key to SPC's strategy in its goal to rise with superiority in the the industry. As such, the company will be working to achieve a target of a 20% increase in sales in fiscal 2018 year on year.
[su_quote cite="Yoshihiro Hashimoto, Managing Executive Officer of Sharp Corporation"]Sharp is now promoting 'Changing the World with 8K and AIoT' as we display products equipped with this outstanding technology that we will introduce in the Philippine market this year.[/su_quote]
Emman has been writing technical and feature articles since 2010. Prior to this, he became one of the instructors at Asia Pacific College in 2008, and eventually landed a job as Business Analyst and Technical Writer at Integrated Open Source Solutions for almost 3 years.