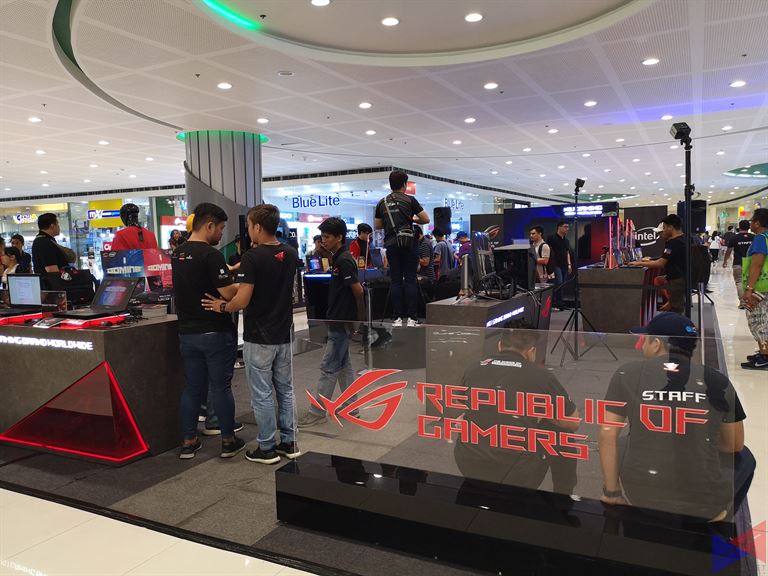 ASUS Republic of Gamers is committed to bringing the best gaming experience to Filipinos. As such, the company has recently launched its newest Gaming Laptops and Desktops in a special event held in Cyberzone at the SM Mall of Asia. Gamers, mall goers and the media were able to try out what these newest gear, and get to experience the power of Intel's 8th Generation Core processors.
TUF Gaming FX504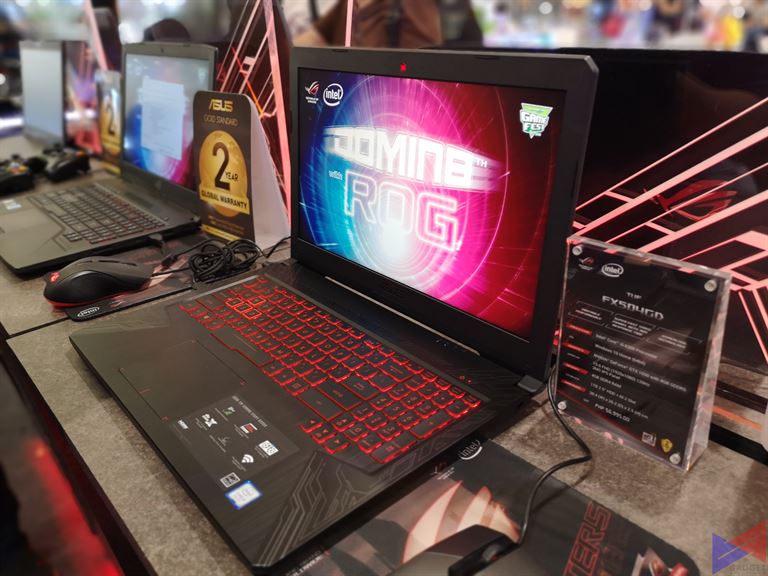 The FX503 series was very popular for being competitively priced gaming notebook that offers great performance and features at affordable price points. Now, the republic is bringing in the TUF Gaming FX504 series, hosting a myriad of improvement that lead to an even more immersive gaming experience.
The FX504 features an all-metal body with red accents to retain the signature gaming look and now has a 120Hz FHD IPS screen for smoother and more fluid movement across every title. The exclusive ASUS V cut design also ensures maximum airflow for better cooling.
Like its Strix counterparts, the FX504 TUF is also equipped with Anti-Dust Thermal Tunnels and Dual 12 volt fans to prevent dust and dirt from remaining inside the machine, improving its life span and performance. Its keyboard is RED backlit, and has gone through intensive tests to ensure that it can stand up to 20 million key-presses in its lifetime.
The TUF FX504 comes with either an 8th Gen i5-8300H or i7-8850H CPU, along with up to 32GB of RAM, a 2TB HDD or a 512GB PCIEx4 NVMe SSD, and up to a GTX 1060 GPU with 6GB of GDDR5 VRAM.
ROG Zephyrus and ROG Zephyrus M
The ROG Zephyrus marked a milestone in gaming – a result of ROG's endless pursuit of innovation. The thinnest gaming laptop yet, packs the hardware that rivals even the most powerful gaming desktops.
The new ROG Zephyrus GX501 features a powerful GTX 1080 with Max-Q design. Featuring an Active Aerodynamic System or AAS, the laptop is able maintain performance even under great temperatures. This year, ROG takes it a step further with Intel's new hexa-core i7-8850H, along with a bump to an IPS panel with a stunning 144Hz refresh rate and G-Sync. The new Zephyrus is also Aura-Sync capable, and can host a 1TB PCIEx4 NVMe SSD.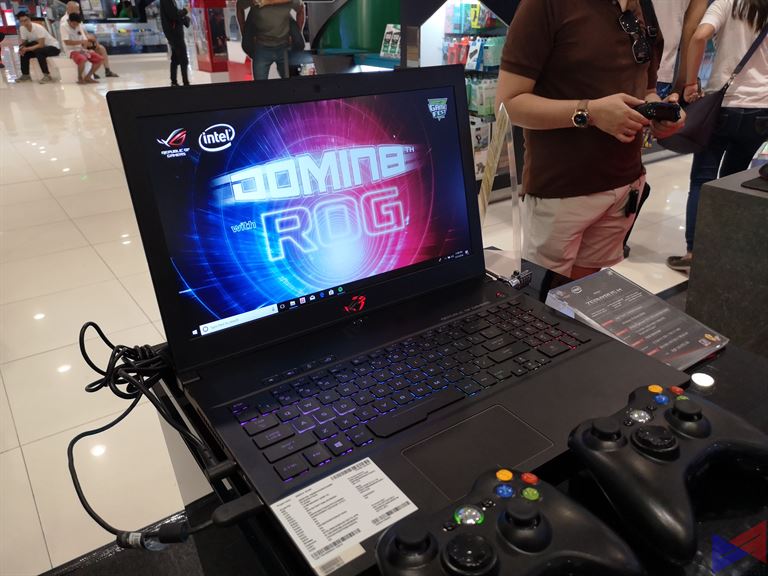 Taking off from the success of the GX501, the new ROG Zephyrus M GM501 series features a centrally placed RGB keyboard, and is also Aura-Sync capable. It also boasts 3x improved battery life, and the new Optimus mode which allows the user to switch between the integrated and discrete GPUs to extend usage time.
It also features Active Aerodynamic System, along with ROG infused Liquid crystal polymers to increase the fan size by 33%, airflow by 15% and the fan blades to 71. The Hyper Cool Design, Duo-Copper thermal solution, 12 volt fan and its Anti-Dust Thermal tunnels allow for maximum cooling efficiency. It's this improved thermal design that allows the Zephyrus M to fit in a full powered GTX 1070P inside its chassis.
The Zephyrus M runs on the Intel's hexa-core i7-8850, with up to 32GB of DDR4 RAM, up to a 2TB HDD, and up to a 512GB PCIEx4 NVMe SSD. It has a 144Hz IPS Panel with G-Sync.
ROG Strix Series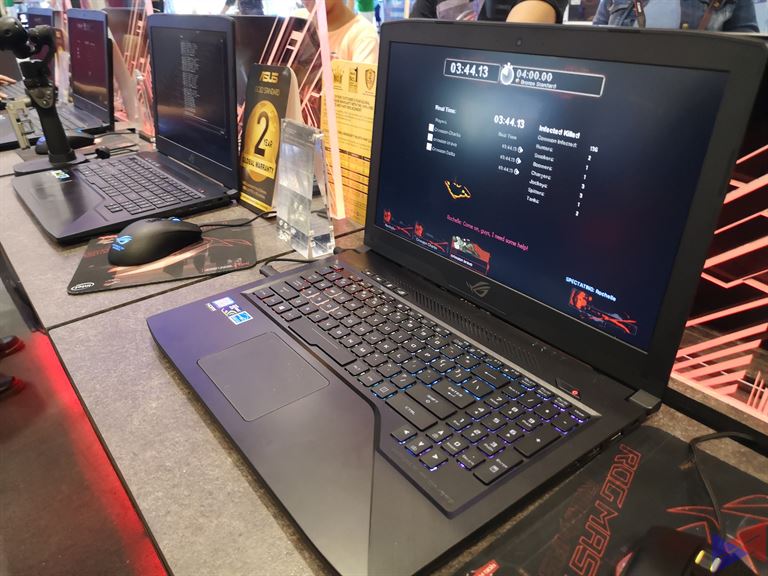 The new GL503 series now boasts the new Intel Core i7-8850H Hexa-Core Processor and up to a GTX 1070 GPU, along with up to 32GB of RAM, up to a 2TB HDD, and up to a 512GB PCIEx4 NVMe SSD.
The new Hero edition features a 130% sRGB IPS display with 120Hz refresh rate, while the new Scar edition has a 100% sRGB screen with 5ms response time. The GTX 1060 and 1070 variants can even be upgraded to a 144Hz display for smoother and more fluid visuals.
The new Strix GL series also feature the new 12V fan along with anti-dust thermal tunnels to keep foreign particles outside of the machine. They also come with an updated version of the Gaming Centre application for extensive control. Gamers can now select Silent Mode to keep the fans spinning at minimum and reduce noise.
ROG Chimera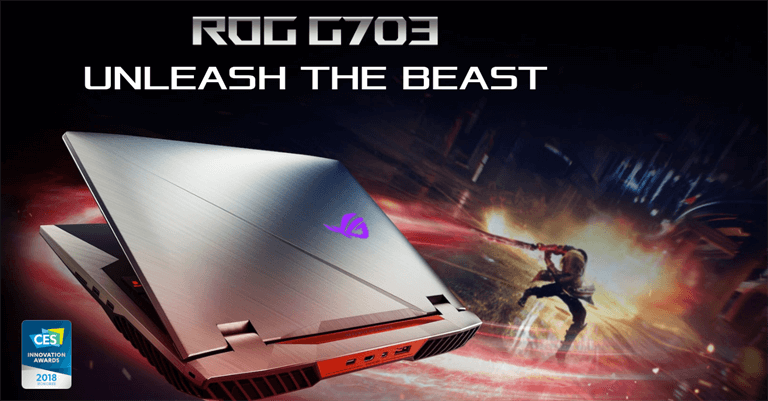 The ROG Chimera uses the same bio-armor design with quad-vents, and is now even more powerful, thanks to… take note, up to an Intel Core i9-8950HK processor, 64GB of ram, 2TB of HDD coupled with 512GB of PCIEx4 NVME SSD and a GTX1080 with 8GB of GDDR5X VRAM.
The G703 is also the world's first gaming laptop to have a display that has 144Hz refresh rate, paired with a 100% sRGB IPS Panel with G-Sync. Each individual backlit key now features Aura Sync, for use with compatible products. Now, it also uses a 12V fan for 45% improved airflow, along with thicker fins for for better air resistance.
Domin8th With ROG: G-SHOCK PROMO 2018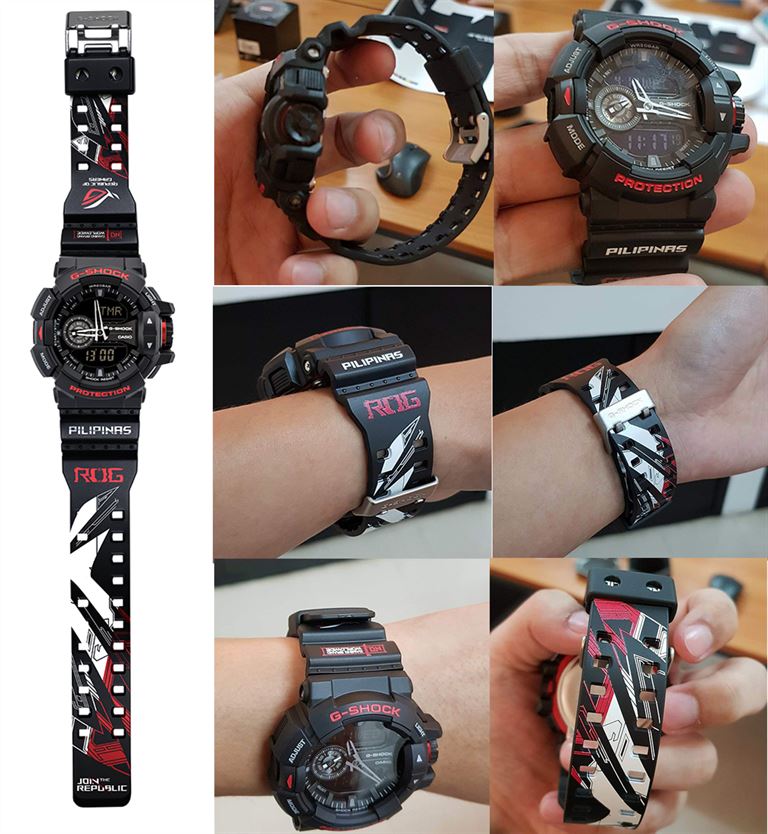 As a treat to its fans for their unwavering support, ASUS ROG also announced a new promo, wherein those who will purchase any ROG or FX Series Laptops from any AUTHORIZED Gaming Resellers between May 1 to May 20, 2018 will have a chance to win one of five Limited Edition ROG G-Shock watches worth PhP9,995! For the complete mechanics, click here.
Domin8th with GTX 2018 Promo Bundle
Those who will purchase any ROG or FX Series Laptops with GTX 1050/ti, GTX 1060, GTX1070, GTX1080 from any authorized ROG Resellers in SM Mall or Asia between May 11 to May 20, 2018 will also receive a FREE Limited Edition ROG INTEL Dri-fit Jersey! For more details, click here.
Pricing
ROG Chimera
[table id=43 /]
ROG Zephyrus and Zephyrus M
[table id=44 /]
TUF Gaming Series
[table id=46 /]
Strix Scar and Hero Edition
[table id=45 /]