OPPO has just launched its Online Support Page wherein users can find all the help they'll need regarding their phones. Looking for your phone's manual? need to download the latest software update? need to know the nearest service centers in your area? it's all there. Let's take a closer look.
Upon arriving at the home page, you'll be given a number of tasks to choose from.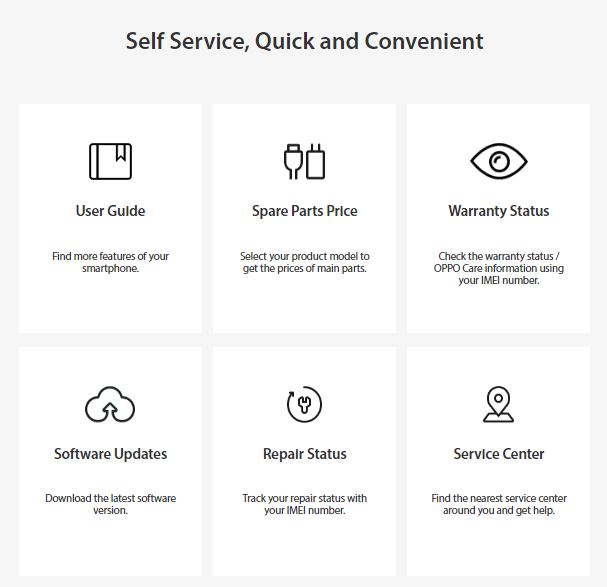 User Guide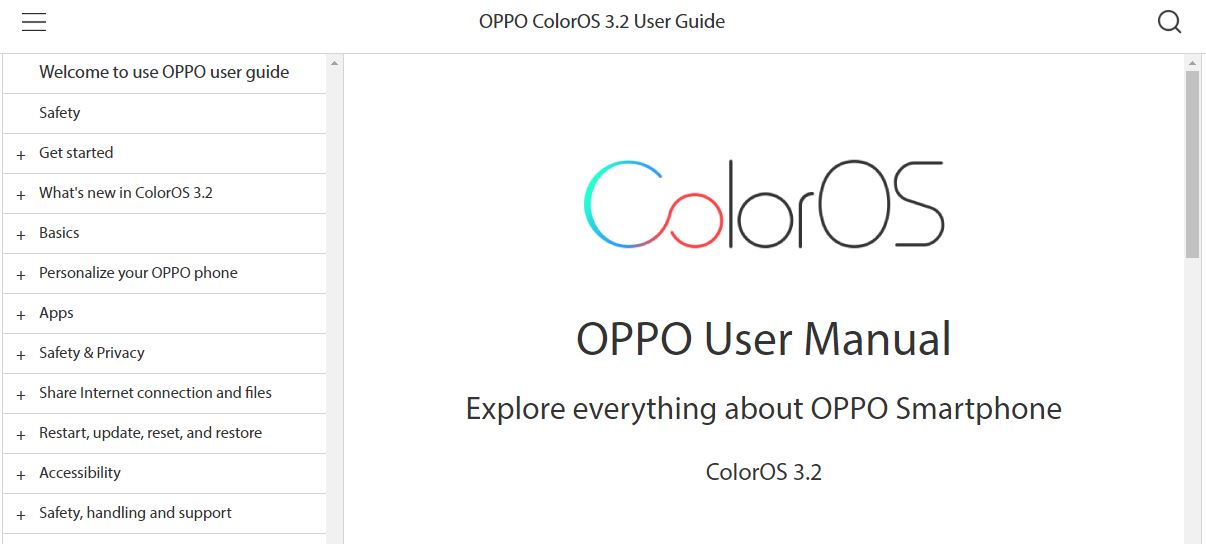 This is where you can read or download the manual for ColorOS 3.2. You can even choose from the previous versions. The manual contains information about the various features of the OS, where you'll find them, and how to use them.
Spare Parts Service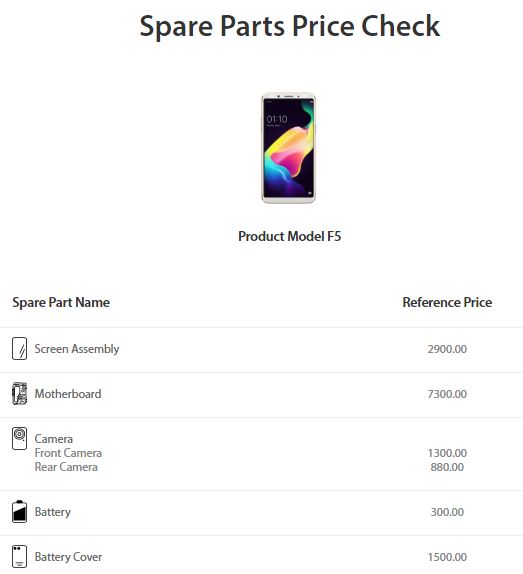 In case your phone breaks down and you need to know how much each part costs (if it's out of warranty), this is the place to go.
Warranty Status
Need to know if your phone is still under warranty? all you'll have to do is enter the IMEI and a validation code, and you'll get the result in seconds.
Software Updates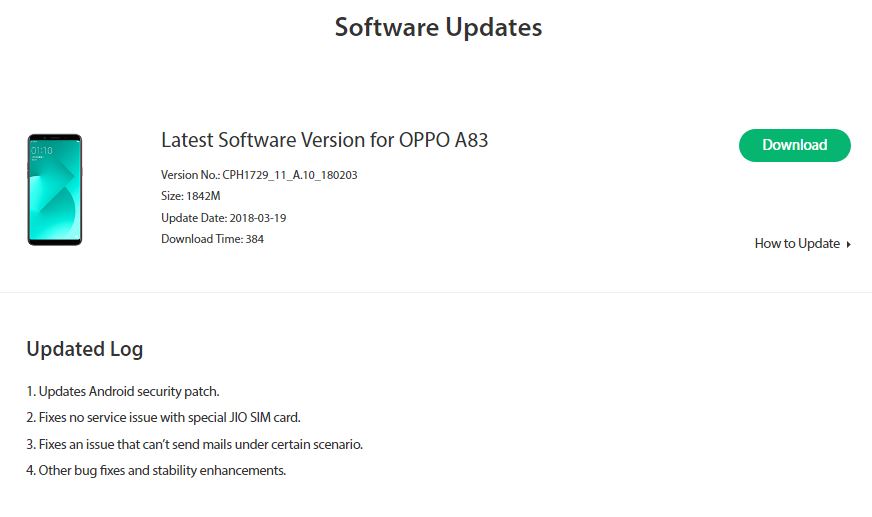 Need to download the latest software for your phone? this is the section to go to. You're even given a tutorial on how to update your phone's software.
Repair Status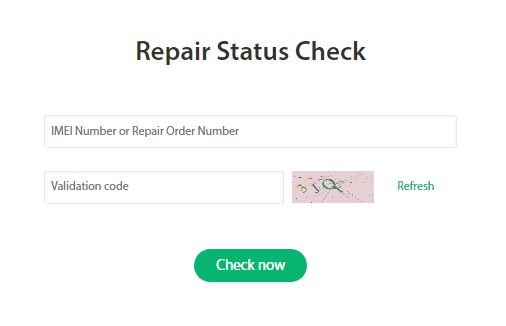 Need to know what's happening with your phone's repairs? just enter your phone's IMEI to get the latest update.
Service Center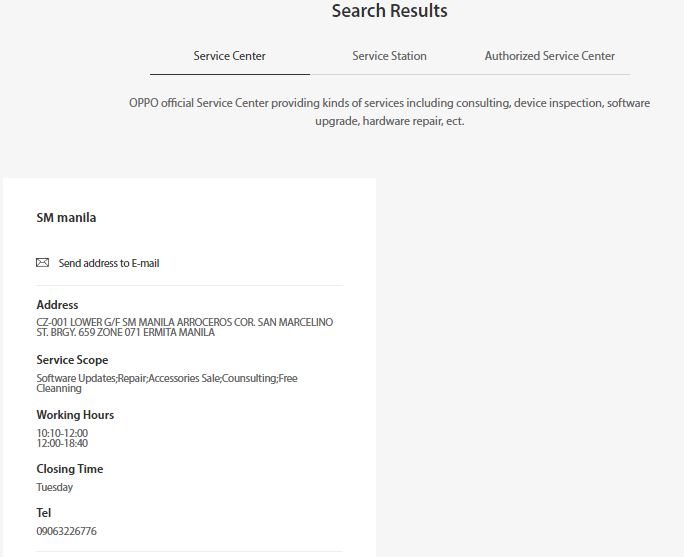 Find the service centers near you by selecting your province and city. You'll be given the exact address, business hours and contact information for every result.
Helpful Tips
You'll also be given useful tips, such as making the most out of your phone's features, or how to optimize your phone's performance.

To visit OPPO's Online Support Page, click here.