For many years, Fitbit's commitment to transform people's lives with the products they produce has never wavered. Since the time we started reviewing their products, the quality and innovation they put on their products have proven to be excellent. Fitbit Charge HR, which I still use until today, has exceeded my expectation in terms of monitoring my heartbeat. Alta HR, on the other hand, has set a benchmark for sleep and altitude tracking. Fitbit Blaze transformed Fitbit's trackers to smartwatches without sacrificing battery life.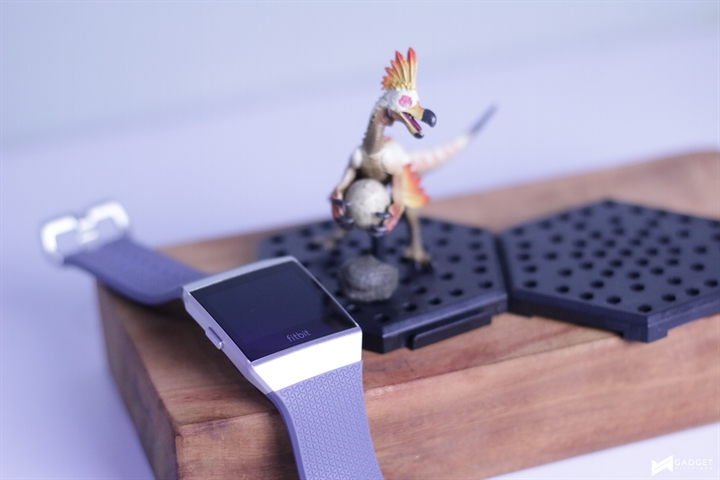 Here's Fitbit Ionic. Released a year after Fitbit Blaze, Ionic is the culmination of the best technologies of Fitbit. It has all the best features that Fitbit made available to all their trackers and smartwatches. You can check out all the features of Fitbit Ionic on this link.
Unboxing
Fitbit Ionic's packaging includes all the necessary stuff to get you going. It's meant to be used right away. So, after removing the included documentation, charging cable, extra watch band and the watch itself, I hurried connected the latter to my PC to set it up for the first time.
I must say that like the other Fitbit devices we reviewed in the past, setting up the Fitbit Ionic isn't a blissful trip. It isn't as easy as using an Android Wear or Apple Watch for the first time as it needed to be connected to a PC and paired to your Fitbit account. I totally get it that it needed to be initialized and paired to your account for accurate tracking and information synchronization. However, I really hoped that the setup part was much easier.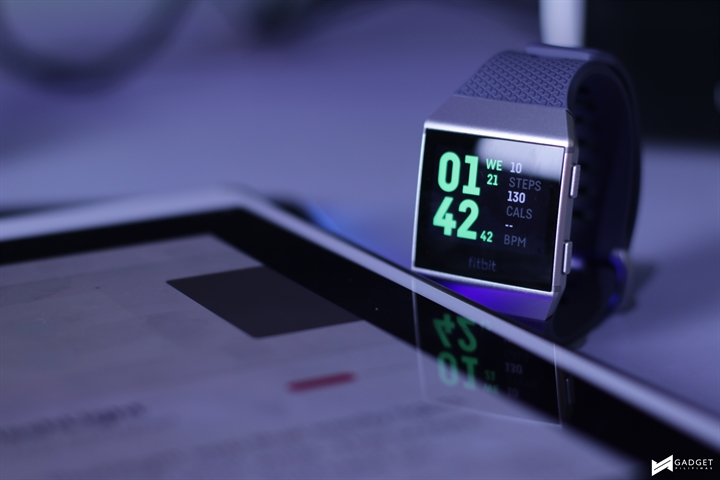 It's also very comfortable to wear. The aluminum build of its frame fits perfectly on my wrist, and the rubber wristband is easy to snap on. It's interchangeable too, and the availability of wristbands at Lazada and official retailers nationwide is abundant, albeit a little pricey.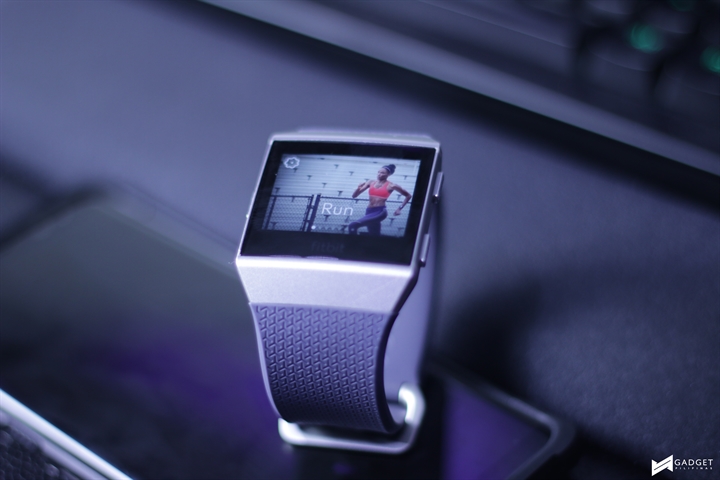 Less than a month since I got the Ionic, it proved to be the best smartwatch I used in years. There are many reasons to prove this but let me give you my 5 best reasons.
Untethered Music Device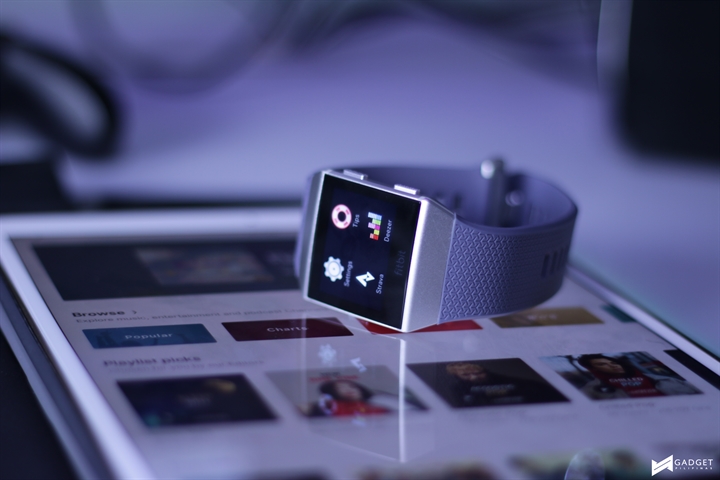 Okay, so let me take my sweet time appreciating this. While the Fitbit Ionic is a fitness tracker, its latest feature allows users to pair it with your Bluetooth Headphones or earphones (like Fitbit Flyer). To make it fully independent of your smartphone, Ionic has 2.5GB available storage, which can store up to 300 songs. This is particularly very useful whenever I took my Ionic to the gym.
There is one downside that I wish to disclose though – it isn't fast and easy to upload new songs to Ionic. The culprit probably lies on the Fitbit app on my Windows 10. The initial steps to pair your device to the PC is the number one hurdle, but transferring songs will just be easy peasy once connected.
Customizable Watch Face
One of the things that I appreciate about smartwatches is the availability to change the clock face to my heart's content. The library of watch faces for Fitbit Ionic is growing every day but there's one that really stood out – Fitbit Pet. Fitbit Pet is an installable watch face exclusive to Fitbit Ionic. It's an amalgamation of a fitness tracker and virtual pet. Yeah, think about Tamagotchi and the only way to make it up and running is to be literally up and running. Clever.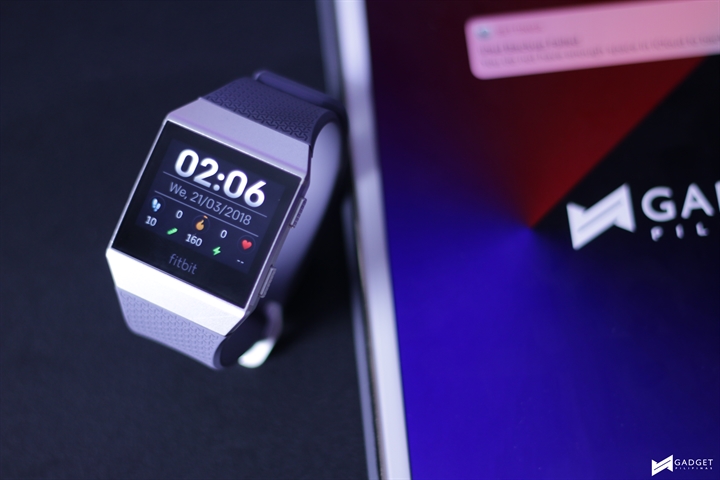 It's like having a dog inside your tracker. It begs you to move so it can go outside its kennel. It even asks for treats (in form of hearts), and in order for you to gain one is to move throughout the day. It's cute; but more than anything else, it tells of the future of Fitbit.
Fitbit Labs
This one, in fact, is one of the best features I've seen on Ionic. This smartwatch has everything I need for a tracker and smartwatch, and with all the available apps and add-ons at Fitbit Labs, it just makes this device way more superior than its previous trackers and even its major competitors.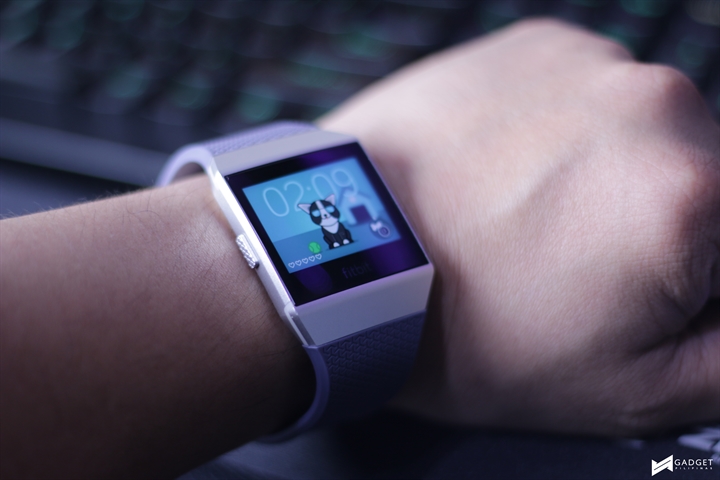 Fitbit Labs is also the hub of new applications developed by Fitbit OS app developers.
A tracker that's built for swimming
Gone are the days when trackers with built-in altimeter can't be submerged under water. You can take Ionic to the seas or swimming pool to track how well you swim. In fact, only 2 among all the trackers with built-in altimeter by Fitbit are water resistant.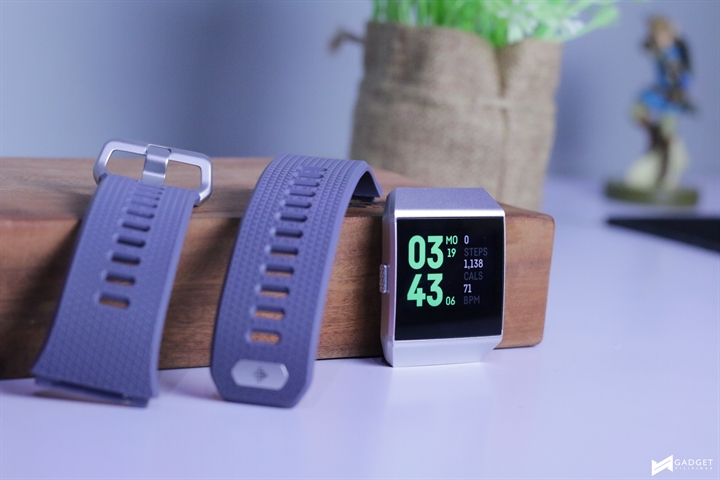 A few years ago, I had to bid goodbye to my Moto 360 after I took it out for a swim in Batangas. Despite being waterproof, marketing materials didn't say that salt water can be detrimental to the watch. This isn't the case for Ionic, which gives me the confidence to use it often to track my swimming activities this upcoming summer.
Fitbit OS 2.0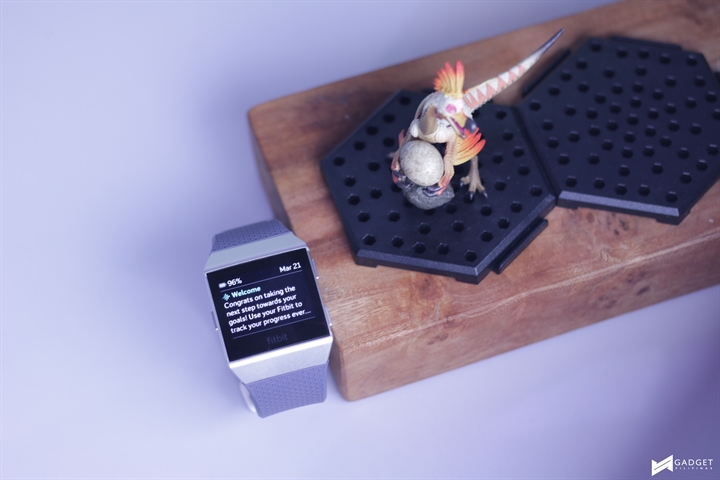 As of this writing, the latest Fitbit OS 2.0 is now available. It started to roll out initially to all Ionic devices last Saturday, March 17, and boy was I very much impressed even more with my smartwatch. Additional features like Fitbit Today, improved notification screen, swipe gestures and Deezer compatibility. Well, the latter is definitely a treat for music streaming fans since Spotify is not yet available at Fitbit Labs.
Bonus favorite feature: Battery Life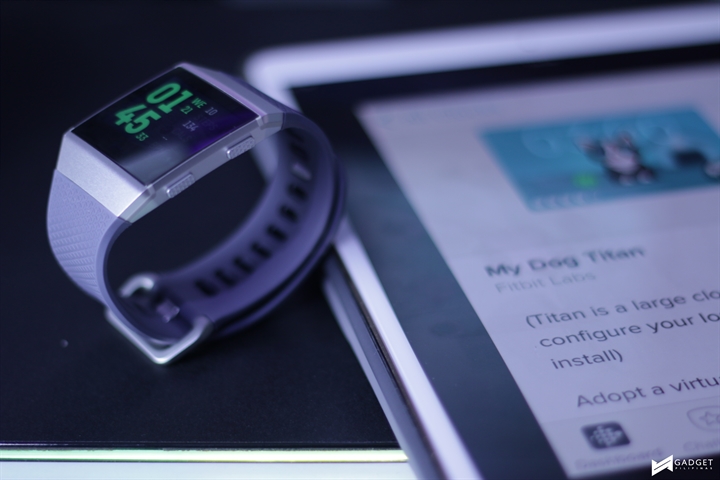 Despite having all the necessary functions and features for a smartwatch and fitness tracker, the battery life of Ionic can last for more than 6 days! Apple Watch definitely has a serious competition on Ionic. If you can sacrifice getting inside Apple's ecosystem or the plethora of apps available for Apple Watch, Fitbit Ionic should be at the top of your head.