It's portable, loud, and it has a long battery life. Is the F and D W6T Bluetooth Speaker perfect for you? Here's our full review!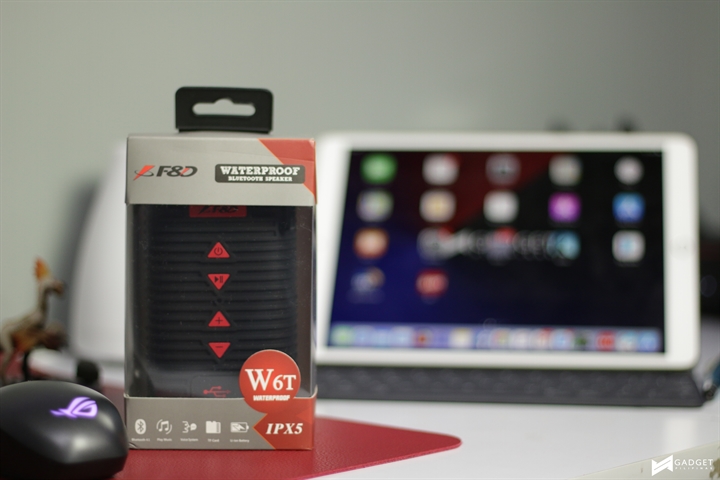 Compatibility
If you love going on road trips, sitting by the beach, and playing your go-to summer song, then you might like this speaker. It's Bluetooth 4.1 compatible and has an auxiliary in and is micro SD compatible. So you have a variety of options to play your tunes with.
I tried all 3 and they worked perfectly fine. I had a slight hiccup when it came to pairing it with my MacBook Pro's Bluetooth though, wherein the sound would be interrupted by static. But hey, who's going to bring their laptop to the beach to play music right?
Basic Features
Here are some of its basic specs. It has a 5W power output. Its frequency response ranges from 90Hz to 20KHz. You need 5V = 500mA to get it running, and it's around 71x68x6mm in size. Basically, it fits in one hand.
As for its battery, it only took me an hour and ten minutes to get it fully charged. You know what's even more surprising? I tried to find out how long it could play and it lasted me a whole day. 24 hours! I'm not kidding you. I'm not even joking.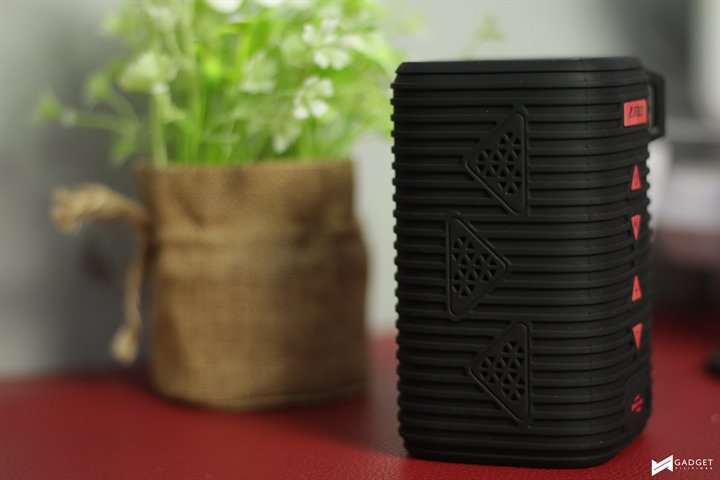 It says on the box that it's waterproof. But don't go swimming with this. Even though it says IPX5, which means it offers protection from 12.5mm spray of water in any direction for at least 3 minutes (yes I do my research). When you read the manual, it says under Caution: "The appliance should not be used near water – for example, near a bathtub, washbowl, kitchen, sink, laundry tub, in a wet basement, or near a swimming pool, etc. It also says that it should not be exposed to dripping or splashing water." I don't know about you, but that says a lot about it being "waterproof", so I didn't dare submerging this to jug filled with water.
Design
When it comes to design, I actually really like it. It's very portable and I like the grooves and rubber casing, which makes it easier to hold. It's comfortable to hold, you can place it upright and on almost any surface. It has 4 simple buttons that let you control what you're playing– a power, a play/pause, and a volume button. You don't need more than these 4 buttons, I tell you.
The play/pause button is used to pair with your phone or laptop for Bluetooth playability. It's also used to answer and reject phone calls. Trust me, when you're on vacation and someone calls you, cutting your favorite guitar solo short, you'd love to just reject the call. Am I right? And with this speaker, it's easy.
When you first receive the box, it looks like any other speaker. It comes with an instruction manual, the unit itself, and a USB cable.
Sound
So let's get to what you guys really want to know. Does it sound good? Yeah. It does for its price. Now let's talk about that. Before you start playing music on it, you're going to think that it's going to flop. But when you press play, it's a whole different story. The lows are good, the mids are fine, the highs are okay. It's good. I urge you to try it for yourself.
Summary
When it comes to price, at PhP1,195, it gives you more than what you pay for. I honestly think that at this price point, it sounds really good. It has features, most speakers have. It produces good quality sound, again for its price point. It's small, portable, and loud. It has Bluetooth, you can wire up any audio device, and it even has a memory card reader. This speaker is nice. I like it. Can I have it? No? Okay.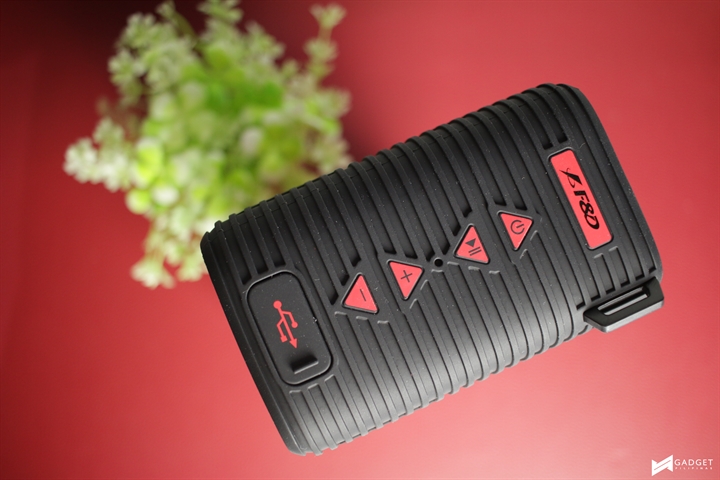 For more details on the F and D W6T Bluetooth Speaker, you can head to Tekplay or Lazada.