The OnePlus Nord 2 was released a few weeks ago alongside the OnePlus Buds Pro. However, according to Twitter user Ankur Sharma, his wife's OnePlus Nord 2 suddenly blasted in her sling bag with smoke started coming out of it while she was cycling. The unfortunate event caused an accident and trauma.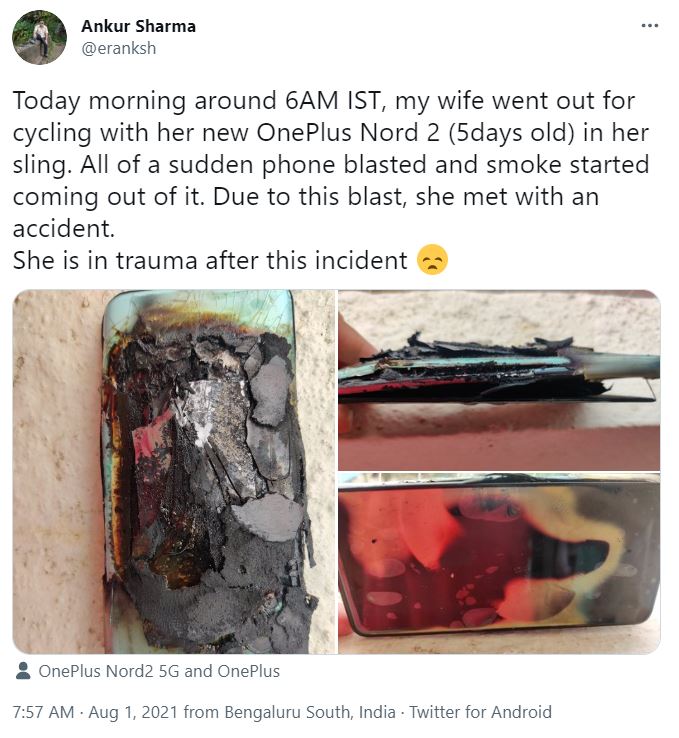 The now-deleted tweet included images of the phone post-explosion revealing irreparable damage to the device. The back of the device, based on the photos, is charred specifically around the battery. It also shows multiple layers to the device and a melted display.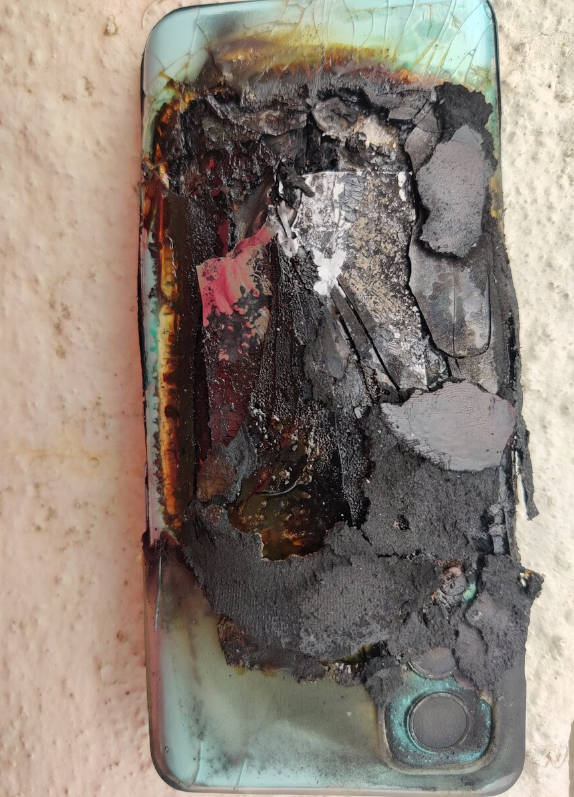 OnePlus has reached out to Ankur with a sympathetic message that starts with "Hi Ankur. We are gutted to hear about your experience. We are deeply concerned and want to make it up to you." They end the reply, "We request you to connect to us over a direct message so that we can make amends and turn this around for you."
Because the original tweet has been deleted, we'd like to assume that the two parties have come to a mutual agreement.