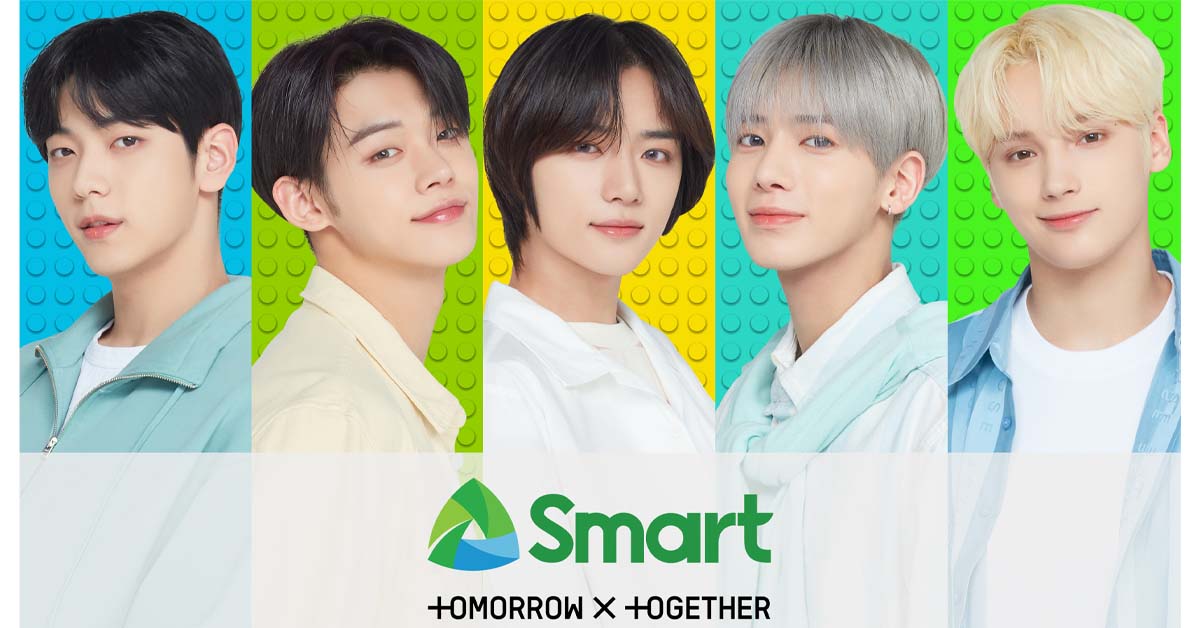 Smart has announced TOMORROW X TOGETHER as its newest brand ambassadors and has partnered with the K-Pop Group for its newest offer – BUILD YOUR OWN GIGA, which gives all its prepaid subscribers the flexibility to make their own GIGA promos attuned to their passion and lifestyle.
Now available via the GigaLife app, BUILD YOUR OWN GIGA lets customers choose the promo validity period, the data pack for their passion and open-access data allocation, and add calls and texts to finally build their very own GIGA offer.
Smart is set to unveil the new campaign with TOMORROW X TOGETHER this August. With this new partnership, Smart wants to showcase how flexible and dynamic is new product line-up is and how much subscribers can unleash their abilities by the country's fastest mobile data network.
TOMORROW X TOGETHER, read as "Tomorrow by Toegether" made their debut on March 4, 2019 under BIGHIT MUSIC. It's first new group since the launch of the 21st Century Pop Icons BTS in 2013.
Composed of members SOOBIN, YEONJUN, BEOMGYU, TAEHYUN, and HUENINGKAI, the young and dynamic five-member group has since risen as a leading act within the K-Pop scene.
Their first release trilogy, The Dream Chapter, began with their 2019 debut EP, The Dream Chapter: STAR. The two follow-up installments, The Dream Chapter: MAGIC and The Dream Chapter: ETERNITY, both went platinum in South Korea.
Their newest release, The Chaos Chapter: FREEZE, made its debut at no. 5 on the Billboard 200 and remains and remains on the chart today for its seventh consecutive week.
TOMORROW X TOGETHER has since been crowned both the leaders and "It boys" of K-pop's 4th generation with their candid storytelling and forward-thinking originality.
The group made its first appearance on the Billboard Pop Airplay chart earlier this July with "Magic," their first English track. They are one of only five K-pop acts to appear on the chart together with BTS.
For updates on the latest campaigns and offers, follow Smart's official accounts on Facebook, Instagram, TikTok, and Twitter.
Emman has been writing technical and feature articles since 2010. Prior to this, he became one of the instructors at Asia Pacific College in 2008, and eventually landed a job as Business Analyst and Technical Writer at Integrated Open Source Solutions for almost 3 years.