Both the Samsung Galaxy Watch4 and Watch4 Classic were spotted in all their glory on Amazon Canada. This was first spotted by Twitter user @_snoopytech_ and the listing has since been taken down.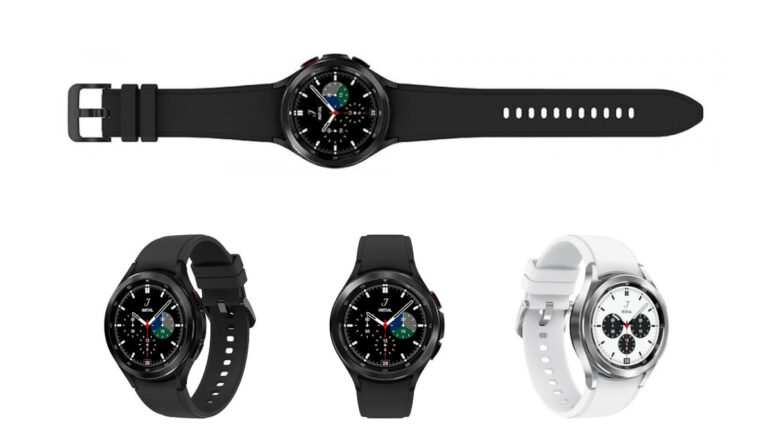 Both Samsung Galaxy Watch4 models will be available in two models. The Galaxy Watch4 Classic will be available in 42mm and 46mm options. Meanwhile, the Galaxy Watch4 comes in 40mm and 44mm versions. All of which have a 1.19-inch display on the smaller version and a 1.36-inch panel on the larger one.
One of the major differences between the Watch4 and Watch4 Classic is that the latter features a physical rotating bezel. Another difference lies in their bodies. The Classic versions have stainless steel bodies while the Watch4 bodies are built from aluminum.
All models of the Watch4 series feature Wi-Fi, Bluetooth, NFC, and GPS. They also have Body Composition Analysis, Advanced Sleep, V02 Max, Blood Oxygen Monitoring, and Heart Rate Monitoring.
The Galaxy Watch4 series will be the first series to feature One UI Watch, the combination of Tizen and Google watch OS.
According to the listing on Amazon Canada, the Galaxy Watch4 Classic is priced at CAD 428 for the 42mm model and CAD 464 for the 46mm option. Meanwhile, the Galaxy Watch4 is priced at CAD 310 and CAD 347 for the 40mm and 44mm versions, respectively.