The 65W Charger of Samsung just got its certification from the Danish UL (Demko) authority. The charger was spotted as early as September 2020 receiving certification in South Korea with live shots appearing in January.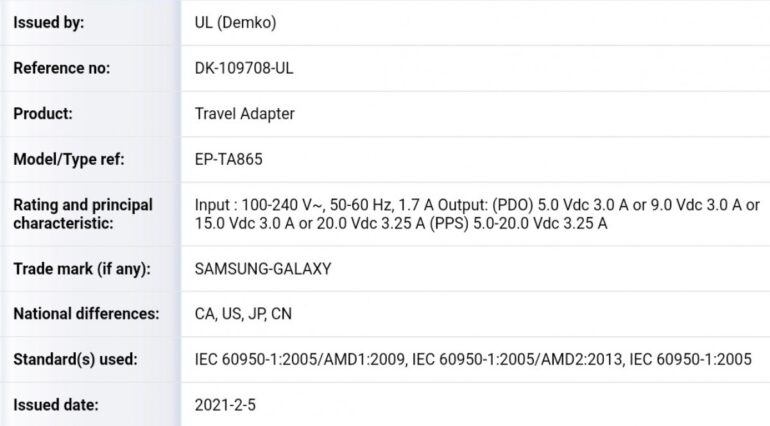 All retain to the same charger under the model number EP-TA865. It confirms much of the specs like USB Power Delivery of 65W at a standard 20 volts and 3.25A. Additionally, it can also output 5V, 9V, and 15V making it quite a versatile charger.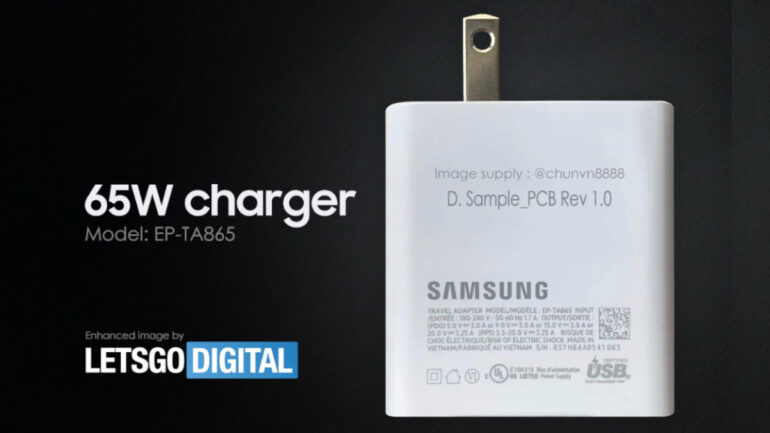 Samsung is said to be testing 65W support on the Galaxy S22 series which is expected to arrive in early 2022. It could appear on the Galaxy Z Fold3 or Z Flip3 but the latter has been leaked to support 15W charging.