Kingston Technology has just unveiled the DC1500M, a U.2 data center NVMe PCIe SSD for mixed-use workloads. It leverages the high-performance Gen 3.0 x4 PCIe NVMe design and delivers predictable random IO performance and predictable latencies over a wide range of workloads.
"DC1500M adds support for multiple namespaces making it ideal for environments including virtualization and web hosting. From high-performance cloud services, media capture and transport to a range of big-data applications, DC1500M sets the standard for applications where QoS and predictability of performance are paramount. Data centers need drives that are reliable, have serviceable form factors and are equipped with the enterprise-grade features that make it easier to maintain SLAs."
Kingston
The DC1500M is built with long-term performance that ensures high throughput and low latency in new and existing data center platforms. The drive delivers consistent read/write latencies of <110 µs / <206 µs, respectively.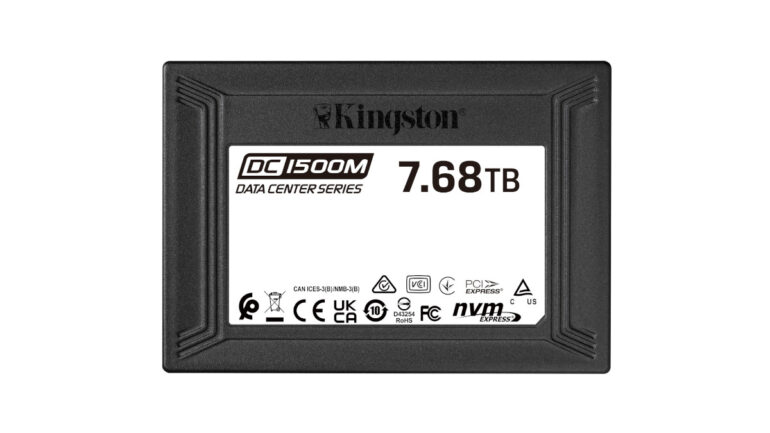 It builds on the success of previous Kingston U.2 NVMe SSDs and boasts advanced enterprise-class features to enhance long-term performance in high-availability environments. These include end-to-end data path protection, multiple namespace management, power loss protection (PLP), and telemetry monitoring for increased data center reliability.
The new drive joins the DC1000B NVMe boot drive, the VMware-ready DC500 series SATA SSDs, and DC450R for a complete range of superior enterprise-class data center storage solutions on the market.
The DC1500M is available in 960GB, 1.92TB, 3.84TB, and 7.68TB capacities.
For more information, click here.