Shopee now offers ShopeePay for your cash-on-delivery (COD) orders providing a safe and rewarding method to pay.
The pandemic has pushed more Filipinos to go for more cashless transactions. Digital payments in the country are expected to have an annual growth rate of 16.40% and amount to USD 28 billion by 2025. With more Filipinos using mobile wallets, ShopeePay aims to make it easier and secure for people turning to digital payment methods
"As digital payments take on a greater significance in the lives of Filipinos, it is essential that we come up with initiatives that'll make payments seamless, safer, and more worthwhile for our consumers. Through this additional payment method, we can help people adapt to the evolving digital space and make the transition to a cashless society a lot more convenient."
Martin Yu, Director at Shopee Philippines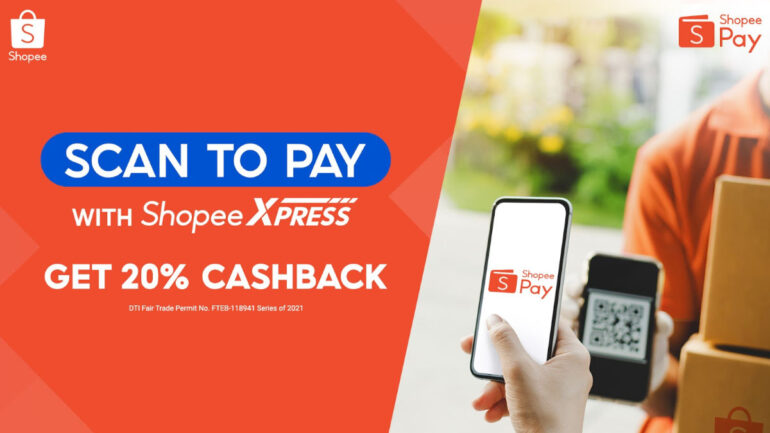 By using Scan to Pay with Shopee Xpress, you can check the parcel first to see if it is correct and in good condition before paying for it. The payment is also contactless which ensures both your safety and the rider's safety. In addition, If you use ShopeePay to pay for your online purchases via QR code scanning, you can get up to 20% cashback until June 10.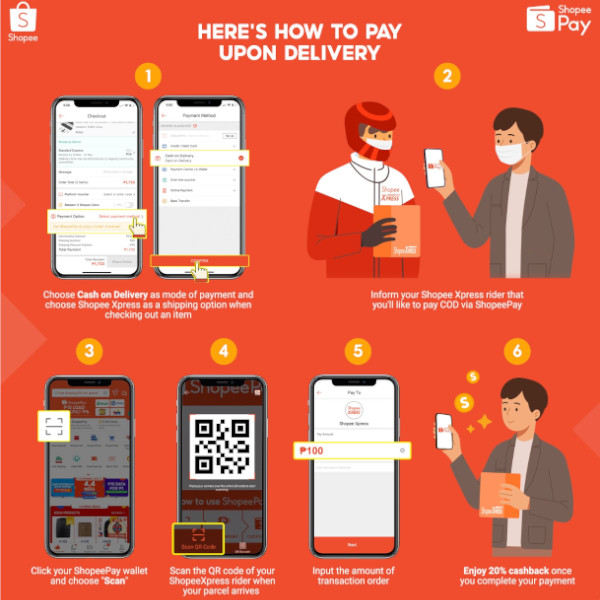 Here's a guide on how you can safely Scan to Pay for your COD purchases via ShopeePay:
Choose Cash on Delivery (COD) as a mode of payment and Shopee Xpress as a shipping option when checking out an item.
Inform the Shopee Xpress rider about the preference to pay COD via ShopeePay
Click ShopeePay wallet and choose "Scan"
Scan the QR code of the Shopee Xpress rider
Input the needed transaction order amount and your ShopeePay PIN
Enjoy 20% cashback once payment is complete
For more information, click here.
Ram found his love and appreciation for writing in 2015 having started in the gaming and esports sphere for GG Network. He would then transition to focus more on the world of tech which has also began his journey into learning more about this world. That said though, he still has the mentality of "as long as it works" for his personal gadgets.