The Blood Moon will be visible across Southeast Asia on May 26 for 14 minutes, weather permitting. In order to capture the occasion and improve your night photography, Samsung has put together pro tips for the ultimate night photography outing for Galaxy A and S series users.
Optimize your smartphone's settings
In low light settings, the Samsung Galaxy A and S series users should be acquainted with Night Mode and Pro Mode.
Night Mode uses multi-frame processing to produce a clear photo in low light, while Pro Mode gives you control over individual settings that affect light levels before you capture a photo like ISO, shutter speed, and aperture.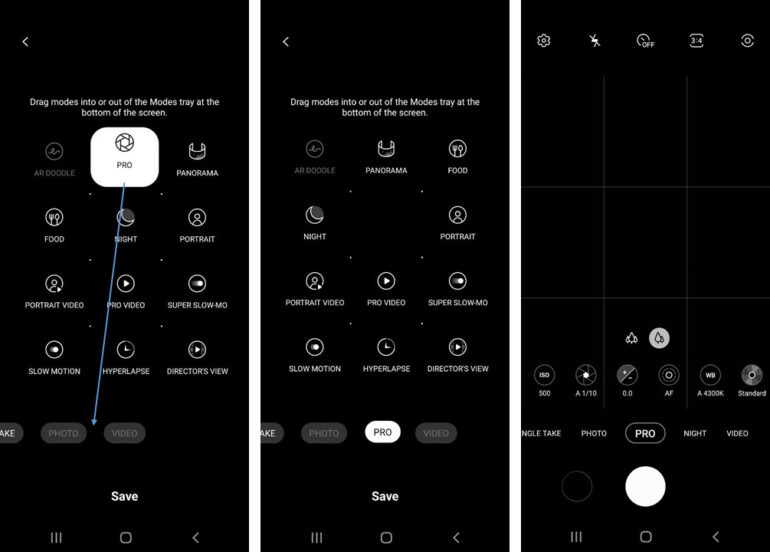 You can have both modes easily accessible by opening your Camera app, swipe to the 'More' tab at the bottom, and dragging 'Pro' and 'Night' icons down to the panels.
Night Mode combines 30 images into one clear photo. It comes handy for users looking to capture photos in low light conditions faster. Simply capture the photo and let the phone do the processing for you.
Pro Mode, on the other hand, can be used once you're more confident taking photos. You can take your night photography to the next level by playing around with settings like Shutter Speed and ISO.
Shutter Speed determines how long the camera spends taking the photo. This is measured in fractions of a second. You can pick a slower shutter speed to let the camera sensor capture more light.
ISO determines the camera's sensitivity to light. Pick an ISO above 400 for better image clarity when there is little light. This allows the right exposure to be achieved with less light.
Familarize yourself with settings by taking the same photo with different values for each setting. Note that your smartphone should also be stable when taking a photo when taking night shots, you may want a tripod to minimize image blurring.
Get Inspired with Night Photography
With the Night Mode and Pro Mode knowledge, it's time to put it into practice with Night Photography.
Space Zoom
The Galaxy S21 Ultra 5G features a Space Zoom Mode thanks to the dual-tele lens. It allows you to capture clear shots even when you're far from the action, like the Blood Moon.
Like in low-light shooting, a tripod will come in handy to lessen the blurriness. Point your camera to the moon and zoom towards it until the round shape fits into your frame. Once this is done, tap on your screen to adjust the exposure automaatically.
Create an Amazing Light Show
You can also keep an eye out for areas with some form of light like street lamps, store fronts, or car headlights that can provide contrast against the darkness to make your photo pop.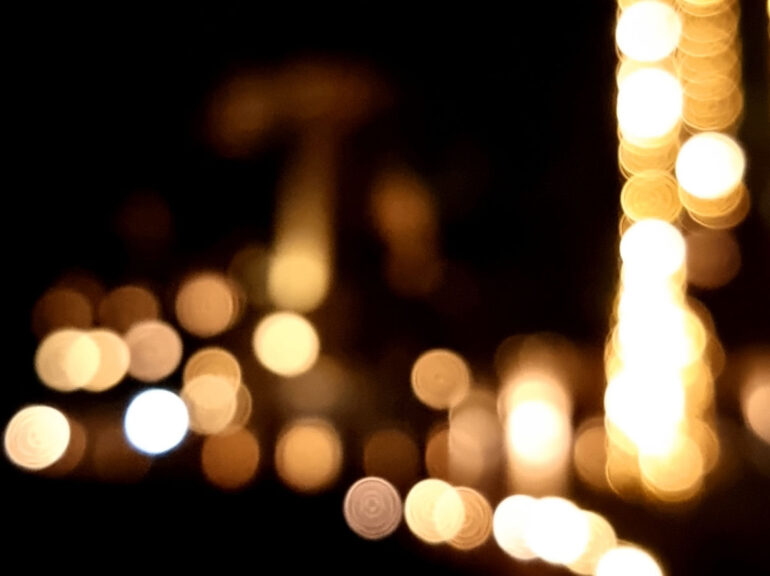 If you're shooting a scene with multiple light sources, try using Pro Mode and switch from Auto to Manual focus for a cool abstract effect.
You can also create light streaks if there are moving vehicles by setting your ISO value low and increase the shutter speed to at least two seconds. Again, use a tripod or lean it against some structural support for stability.
Capture Night Mood Scenes
You can utilize a reflective surface as well that can illuminate the scene in a unique way like a river. To get the effect, toggle your shutter speed for greater control over light.
Enhance Your Photo with Post Production
Don't forget to fine-tune your photos on your desired editing app before posting them on social media. Achieve the desired mood by toggling contrast, white balance, and saturation.
Level up your smartphone photography game at night on May 26, when a total lunar eclipse will bring about the blood moon in our skies, depending on weather conditions.
Get Samsung Galaxy S and A series devices available at the following prices:
Avail of the Trade-In, Trade-Up promo where you can trade in your old smartphone to get discounts and additional tokens on top of the traded-in device worth up to PHP 3,000 for the Galaxy A72, A52 5G, A52, and A32, and up to PHP 10,000 for the Galaxy S21 series.
For more information about the Samsung Galaxy devices, click here.
Ram found his love and appreciation for writing in 2015 having started in the gaming and esports sphere for GG Network. He would then transition to focus more on the world of tech which has also began his journey into learning more about this world. That said though, he still has the mentality of "as long as it works" for his personal gadgets.