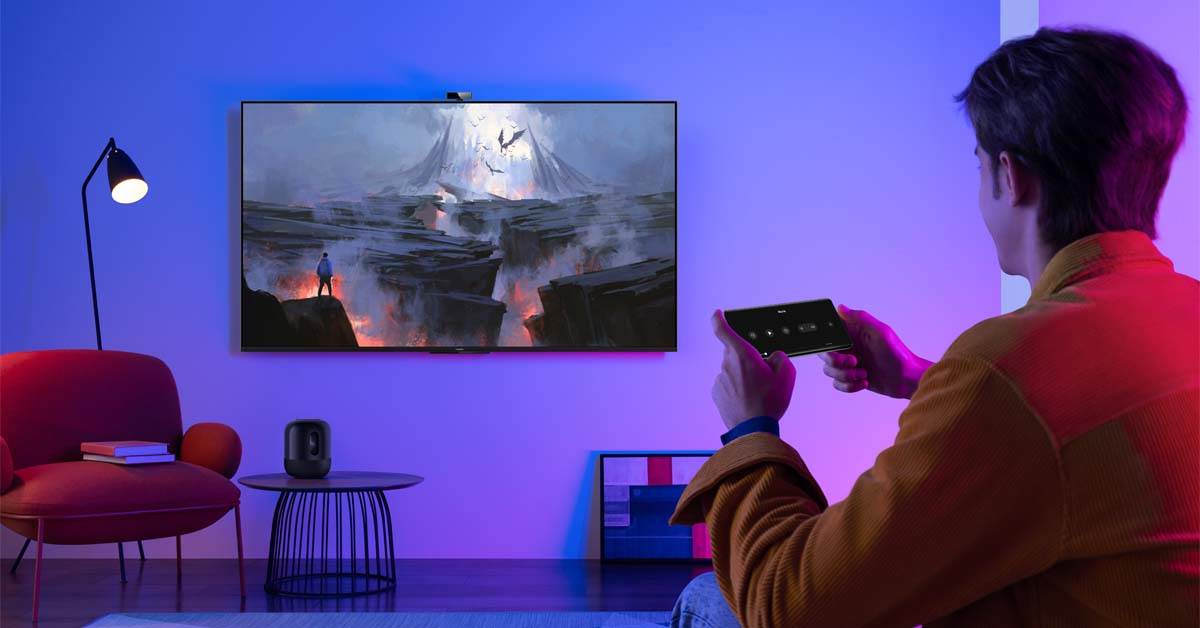 After teasing its launch on social media, Huawei Philippines has officially launched its first Future TV for the local market – The Huawei Vision S Series.
Available in 55" and 65" variants, Huawei Vision S series is packed with numerous innovative features that make it so much more than just a typical Smart TV. It comes in a sleek, minimalist look that fits nicely into any room. Like most TVs, you can choose to have it wall-mounted for a cleaner look or use the included stand pieces.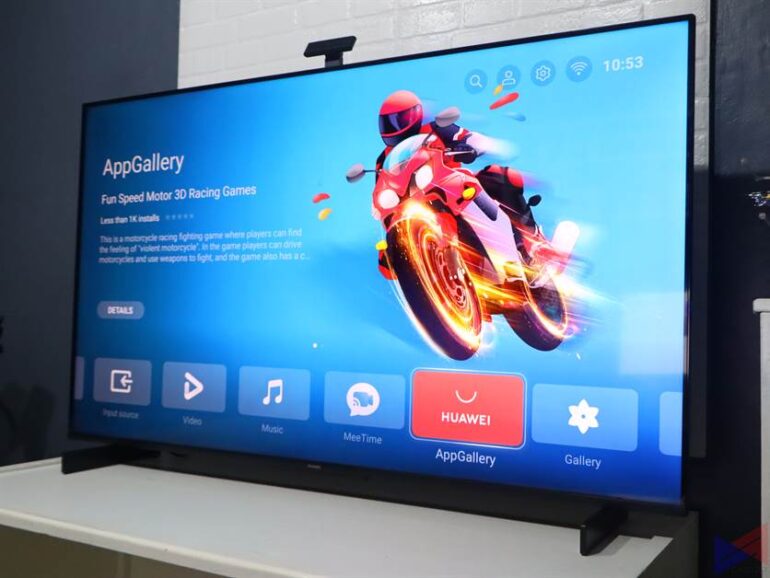 Its FullView display gives it a 94% screen-to-body ratio and boasts 4K resolution with a fast 120Hz refresh rate, making almost any content appear more fluid and smoother. It's capable of upscaling 24/30 fps videos into 120 frames using smart frame insertion.
Under the hood, you get a Honghu chipset that works seamlessly with HarmonyOS image engine, to improve dynamic image fluency and low-resolution video display. Dynamic contrast enhancement technology also incorporates intelligent analysis to deliver optimal brightness distribution.
Huawei Vision S Series utilizes four 10W speakers along with a 1L sound cavity to produce clear and bright highs, balanced and delicate mids, and vigorous and powerful bass. These, along with Huawei's Histen Algorithm, allows the device to deliver an immersive audio experience.
Unlike conventional TVs, Huawei Vision S Series is also able to automatically identify the scene and match it with the corresponding audio and video mode.
Powered by HarmonyOS, users can enjoy services such as AI Voice , MeeTime Video Calls using its 13MP magnetic camera which supports 1920 x 1080 video calling and photography to compatible devices, and also use Multi-Device Collaboration tools like One-Hop Projection which allows compatible Huawei phones to quickly project audio and video to the large screen.
Using the Vision Home app, you'll be able to take advantage of features like Mirror Control, which lets you mirror a phone's screen, and navigate using touch controls. It's also useful when playing games, letting you use your phone like a controller. Then there's Huawei Share, which lets you easily share content across compatible devices with ease.
Huawei Vision S Series even has a Home Karaoke feature, so you can sing your heart away with friends or loved-ones. Just like your Huawei smartphone, you'll be able to install apps directly onto the TV, either locally using a USB drive, by remotely sharing files, or via the Huawei AppGallery.
Huawei Vision S Series Pricing, Pre-Order, and Availability
| Product | Pre-Order Period | SRP | Cash/Straight | Freebies | Free Delivery |
| --- | --- | --- | --- | --- | --- |
| 55-Inch Vision S Series | May 7 to 20 | PhP36,999 | PhP32,999 | Smart Box | May 7 to 31 |
| | | | | 1 x Microphone | |
| 65-Inch Vision S Series | May 7 to 20 | PhP56,999 | PhP49,999 | Smart Box | May 7 to 31 |
| | | | | 2 x Microphone | |
With the Smart Box, users will be able to enjoy a vast array of content including Netflix, YouTube, Discovery Prime, and More.
Those who will purchase a unit on May 21 will also be entitled to free delivery (May 7 to 31) and the same Freebies
From May 22 to September 30, those who will purchase a Huawei Vision S Series device will get a FREE SmartBox worth PhP3,999. Free delivery is also available from May 7 to 31
You may also take advantage of Huawei's Online to Offline Purchase Experience. More information can be found here
Emman has been writing technical and feature articles since 2010. Prior to this, he became one of the instructors at Asia Pacific College in 2008, and eventually landed a job as Business Analyst and Technical Writer at Integrated Open Source Solutions for almost 3 years.