Huawei has announced that the recently announced Huawei Vision S series TVs will have an exclusive pre-order sale up to PHP 7,000 off exclusively on Shopee. The promo happens on May 15 from 10:30 AM to 12:00 PM only.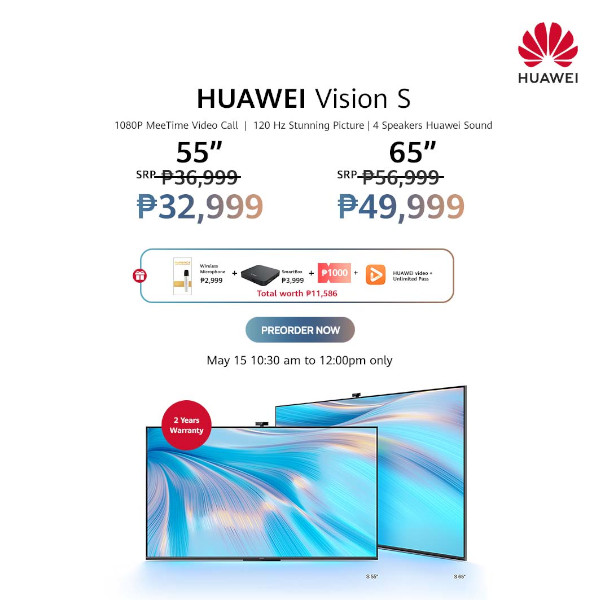 The Huawei Vision S series 4K TVs comes in 55-inch and 65-inch TVs with MeeTime video call and a 120Hz refresh rate
In addition to the sale, you'll also get freebies worth up to PHP 11,586 including a wireless microphone and SmartBox, to name a few.
Get your Huawei Vision S series TV, here. Keep in mind, the pre-order sale is only from 10:30 AM to 12 PM on May 15, 2021.