Xiaomi has recently announced the start of its annual Mi Fan Festival (MFF) with the theme "Explore the Possibilities." The brand will host a series of online campaigns and invite Mi Fans to share their experiences of how Xiaomi's products have benefited their lives with their friends and families.
The global extravaganza starts April 6 with special offers more than USD 147 millions on official authorized channels. The brand is collaborating with more than 70 online platforms and 300 offline partners in 59 markets to bring the most innovative products at incredible prices to Mi Fans worldwide.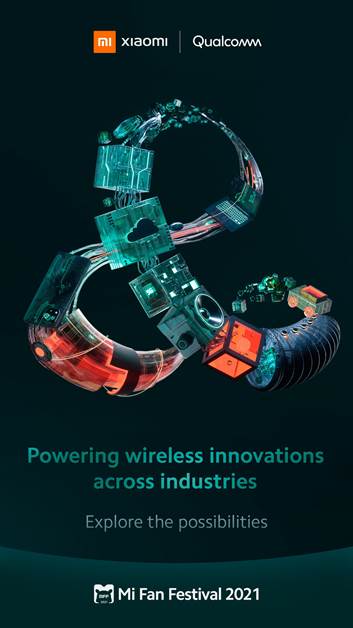 Google and Qualcomm Technologies are also celebrating Xiaomi's founding day together through MFF 2021. In fact, the co-creation of posters for MFF 2021 make utilize the unified visual symbol "&" as a key creative idea of the picture and also symbolizes close cooperation between Xiaomi and Google and between Xiaomi and Qualcomm Technologies.
The posters combine the "infinite" concept of the "Mobius ring" to convey that with Xiaomi, the companies continue to strive with an aim of bringing infinite possibilities to users' lives.
Xiaomi will continue to work with the two tech partners to explore new possibilities, as expressed by the theme of the MFF 2021, with an aim to make everyone's life smarter and enhance convenience in daily life.
Redmi Note 10 Pro Mi Fan Festival Special Edition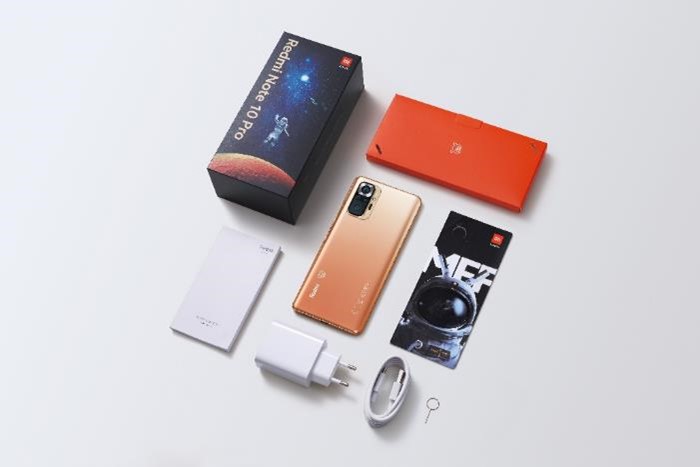 At this year's Mi Fan Festival, Xiaomi is also introducing the Redmi Note 10 Pro MFF Special Edition with the slogan "Explore Infinite Possibilities", which will serve as a unique MFF souvenir that Mi Fans can take home. The device represents the adventurous spirit of Xiaomi and seeks to encourage Mi Fans to explore the infinite possibilities in life with Smartphone x AIoT, and will also be sold in limited quantities worldwide.
Building a Better World Together with Mi Fans
To celebrate MFF 2021, Xiaomi Global Mi Community officially launched its theme song A Melody for Mi, which was co-created in an online Mi Community by Mi Fans from 15 countries. Around 1000 Mi Fans participated in this songwriting project with contributions from 30 Mi Fans were selected and used to compose the music and lyrics. The song expresses Mi Fans' pursuit of a better life that is centered on love, passion, innovation, vitality, and smarter life for everyone – the very values that Xiaomi has been conveying to Mi Fans for over a decade.
The song A Melody for Mi has been made an official ringtone and uploaded to Mi Theme Store where users from all over the world can download it. The song will also be applied to the customer service hotline on-hold music.
History of MFF
The very first MFF was held on April 6, 2012 in Mainland China when Xiaomi decided to launch an event to celebrate the two-year anniversary of its founding. The company invited Mi Fan to celebrate its birthday together by holding a big party for them. As such, the party venue was set up like a club and guests celebrated while a DJ performed and interacted with them.
100,000 Xiaomi smartphones sold out in 6 minutes and 5 seconds on that day. From then on, Xiaomi has held MFF every year to show its gratitude towards Mi Fans for their support.
Outside of Mainland China, MFF was first held in India and Indonesia in 2015, before being launched in European markets in 2018, when the first shopping carnival was held in Spain. This year will be the 10th annual MFF, and even more global markets will be joining to celebrate the occasion.
Emman has been writing technical and feature articles since 2010. Prior to this, he became one of the instructors at Asia Pacific College in 2008, and eventually landed a job as Business Analyst and Technical Writer at Integrated Open Source Solutions for almost 3 years.