According to a report from the International Data Corporation (IDC), PC shipments grew 55.2% year over year during the first quarter of 2021 despite component shortages and logistic issues. This includes desktops, notebooks, and workstations.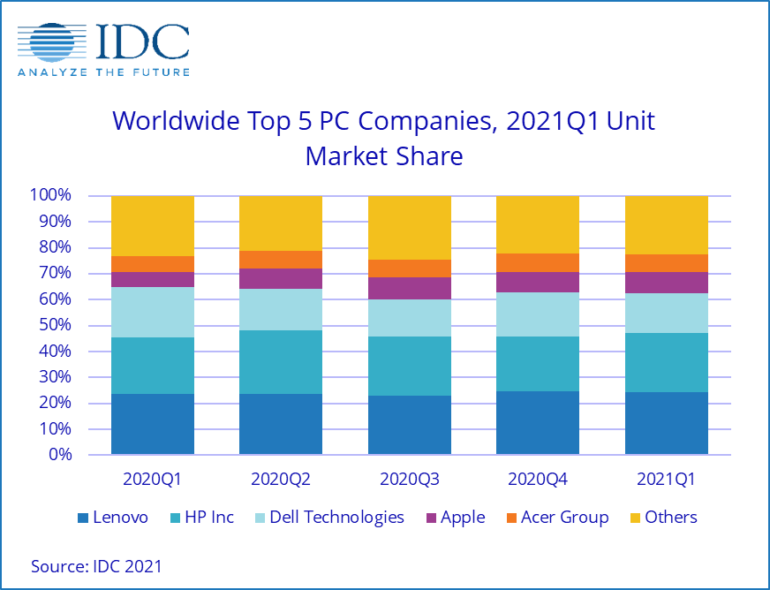 PC shipments reached 84 million worldwide in Q1 of 2021, which is a modest 8% decline from the Q4 of 2020. That said, a decline that small has not been seen since the first quarter of 2012 when the PC market declined by 7.5%.
"Unfulfilled demand from the past year has carried forward into the first quarter and additional demand brought on by the pandemic has also continued to drive volume. However, the market continues to struggle with setbacks including component shortages and logistics issues, each of which has contributed to an increase in average selling prices."
Jitesh Ubrani, research manager for IDC's Mobile Device Trackers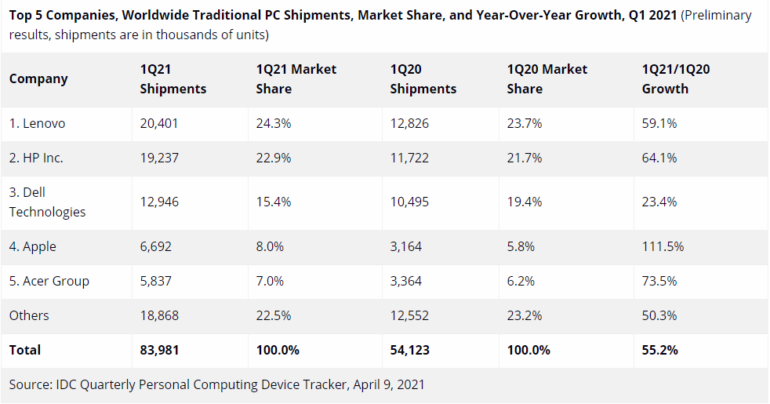 The growth in gaming, the need for higher performance notebooks in enterprise, and an increase in touchscreens within the education segment have boosted average selling prices. Which is good news for vendors.
"There is no question when entering 2021 the backlog for PCs was extensive across business, consumer, and education."
Ryan Reith, program vice president with IDC's Worldwide Mobile Device Trackers.