A sealed copy of Super Mario Bros for the NES has just been sold by the Heritage Auctions House in Dallas, Texas for a whopping USD 660,000. This eclipses the previous world record for most paid for a video game which was USD 114,000.
The Super Mario Bros copy was released in 1986 and purchased in the same year as a holiday gift. It was left in a forgotten desk drawer for 35 years. The former owner said that they had "never thought anything about it".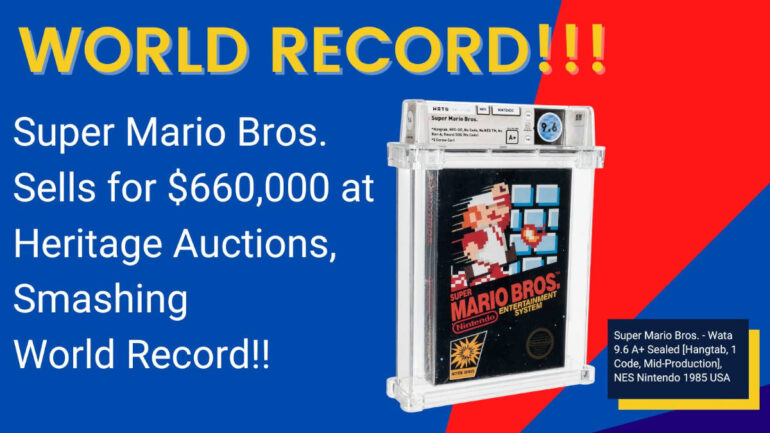 According to the head of the gaming-memorabilia division at Heritage Auctions, Valerie McLeckie, finding another copy of the video game in the same condition is close to impossible.