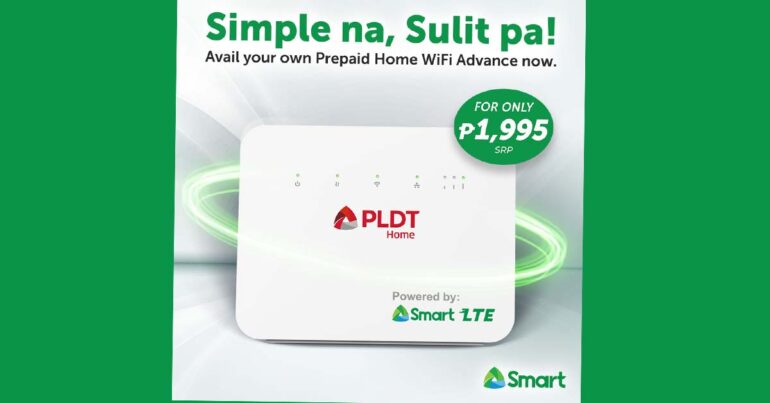 Better data offers, perks, and rewards are in store for PLDT Home Prepaid WiFi customers as Smart rebrands PLDT Home Prepaid WiFi into Smart, complementing their current mobile broadband services under Smart Bro.
Beginning March 1, all PLDT Home Prepaid WiFi subscribers shall be Smart subscribers and may enjoy data offers like GIGA Pro, which comes with a generous combination of any GIGA offer – 3GB per day, whether for video, study, work, games, or stories – along with bigger open access data to cover all online activities.
Customers may also still enjoy big-sized data promos that suit their family's needs, such as Famload Study, Video, and Video Plus.
Manage Your Digital Life with the GigaLife App
PLDT Home Wifi customers may now enjoy a simpler, easier, and smarter way to stay on top of their online activities now that they can check their accounts using the GigaLife App, which is downloadable via the Google Play Store and the Apple App Store.
The GigaLife App is a convenient portal for subscribers to easily check their load, monitor their data usage in real time, as well as purchase and register for promos.
Using the GigaLife App, subscribers also get to earn and accumulate GigaPoints, which can be used to redeem data rewards and lifestyle perks.