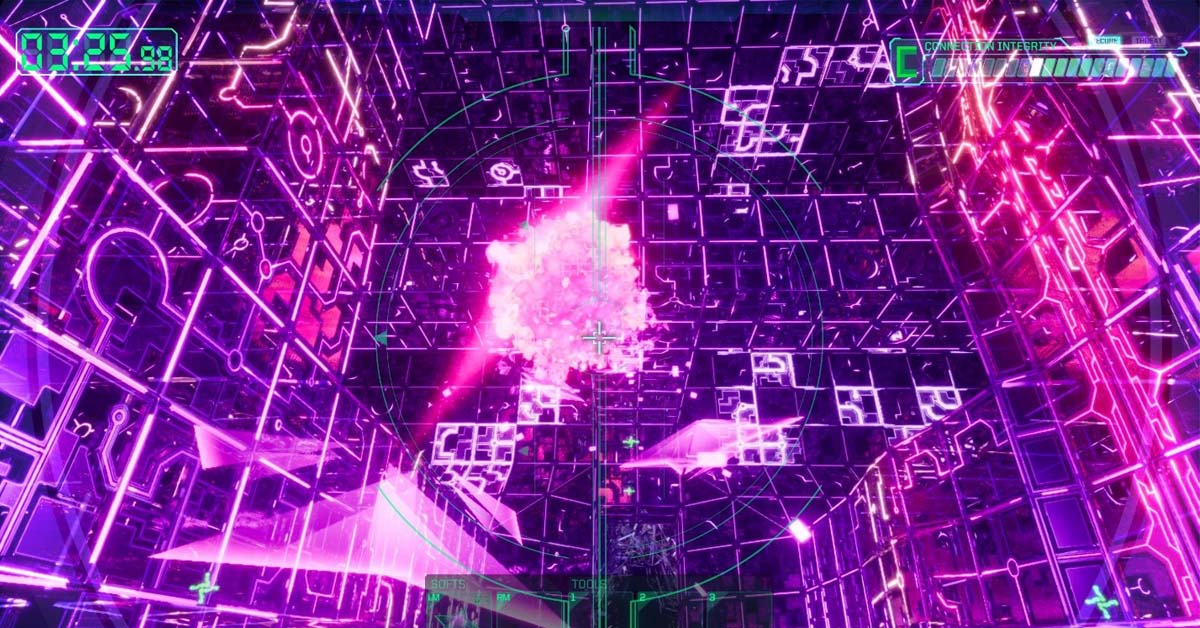 NVIDIA DLSS, which harnesses the power of dedicated Tensor Core AI processors on RTX 30 Series GPUs to deliver improved graphics performance is now available on more titles.
System Shock
Remember the iconic game System Shock? well, Night Dive Studios is remaking it in Unreal Engine 4. The demo, which is available for download here, has been enhanced using NVIDIA DLSS (via the Unreal Engine 4 plugin) for improved performance of more than twice the frame rate at 4K resolution.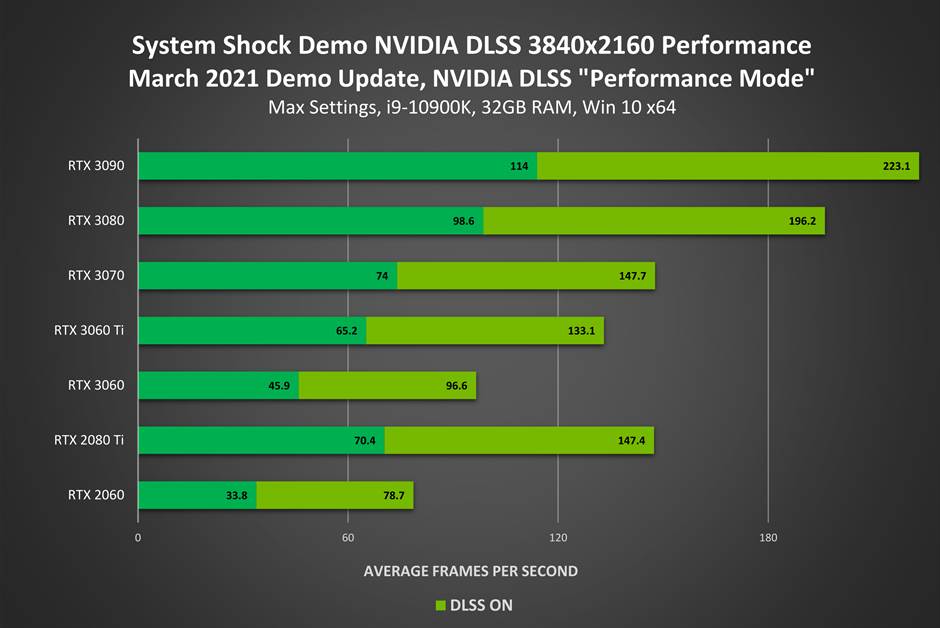 This means that most of the RTX 30 series desktop GPUs can handle the game maxed out at 4K and still maintain 120FPS ensuring an engaging and immersive experience. At 1440p, all RTX GPUs can play the game at over 144 FPS.
Check out a sample clip of the System Shock Demo here.
The Fabled Woods
This game from CyberPunch Studios and Headup Games utilize the Unreal Engine 4 NVIDIA DLSS plugin to deliver the technology's enhancements to their adventure game. This means that those with at least a GeForce RTX 3070 will be able to experience the game at maxed-out settings and with all ray tracing effects enabled at over 60 FPS at a resolution of 3840 x 2160.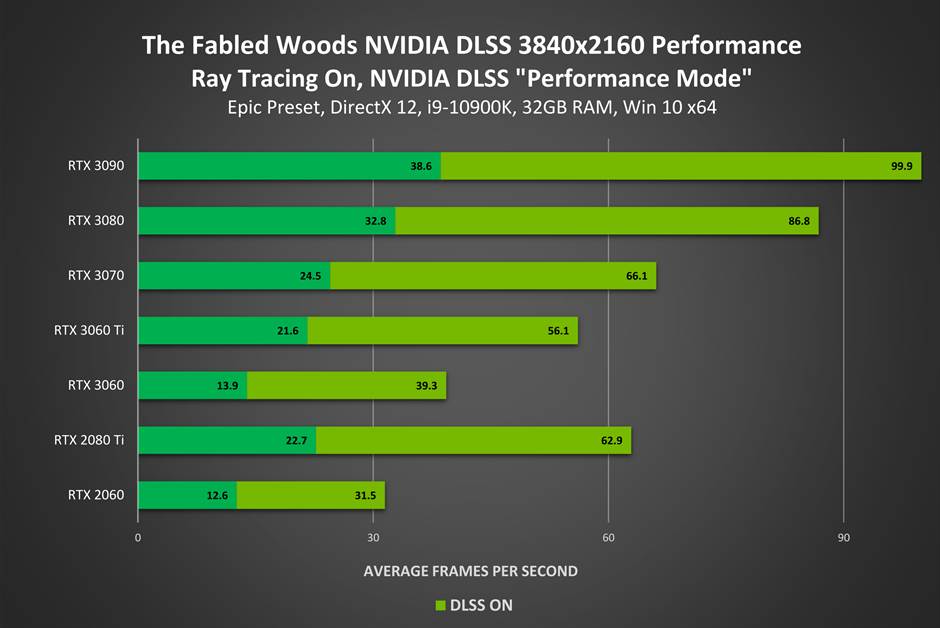 The Unreal Engine 4 plug 'n' play plugin was quickly implemented, in fact, less than a day, and with no assistance from NVIDIA. It delivers a performance boost of up to 1.6x at 4K.
Take advantage of NVIDIA DLSS on The Fabled Woods, now available on Steam. You may check out the game with Ray Tracing here.
Crysis Remastered
"But can it run Crysis?" until now, this is a famous line used to sort of look back at how the game was, at its time, the absolute benchmark for performance.
Late last year, a remastered version was released, and now a new update adds NVIDIA DLSS for an even better experience.
Experience this hallmark game with faster, smoother frame rates, and take advantage of ray-traced effects, accelerated by the Ray Tracing Cores found on GeForce RTX GPUs. The effects used to run via software, but now, using Vulkan API optimizations and other improvements, you get significantly improved performance. DLSS then takes it even a step further.
A Refresher on DLSS
DLSS taps into RTX GPUs Tensor Core AI processors and uses advanced rendering to produce image quality that is comparable to native resolution or even better while only using a fraction of the pixels.
It harnesses the capabilities of NVIDIA's supercomputers to train and improve its AI model. These models are then pushed to GeForce RTX-powered machines via Game Ready Drivers. The Tensor Cores then utilize their capabilities to run the DLSS AI network in real time.
DLSS lets you choose from several modes which include Quality to Ultra Performance to control the game's internal rendering resolution.
Performance mode, for example, allows for up to 4X AI super resolution. That means your render resolution can be 1080p while your output resolution can be 4K. The new Ultra-Performance mode even enables up to 9X AI super resolution, which means 1440p to 8K!

With the addition of the 3 games, NVIDIA DLSS is now available on nearly 40 games, with plenty of titles boasting ray tracing and NVIDIA Reflex. There are also plans for more implementations of these technologies in the coming weeks and months.
For more information, click here.
Emman has been writing technical and feature articles since 2010. Prior to this, he became one of the instructors at Asia Pacific College in 2008, and eventually landed a job as Business Analyst and Technical Writer at Integrated Open Source Solutions for almost 3 years.