ASUS sent over this ASUS ROG Kunai 3 Gamepad it got me really excited to try games that support gamepads. For the uninitiated, Kunai 3 is the third iteration of the accessory that gives users the ability to play mobile games with controller support. There's quite a handful of Android games available at PlayStore right now, and given the raw power of ROG Phone 3, having the ROG Kunai 3 is a sweet hardware upgrade that users are looking for.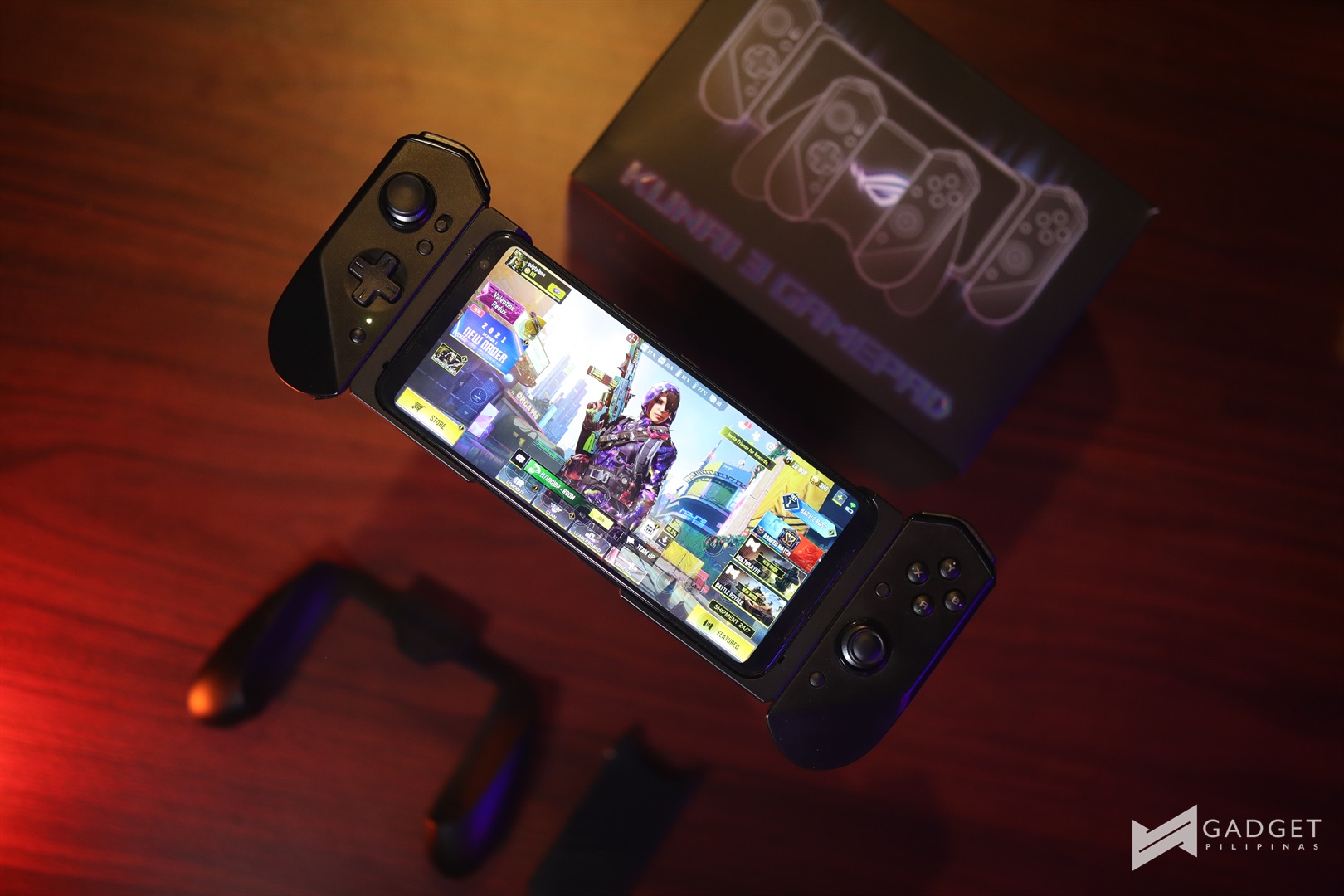 ASUS ROG Phone 3 is one of the most powerful gaming smartphones right now. With ROG Phone 5 peeking from the horizon, the ROG Phone 3 remains to be a powerful option for mobile gamers in the country. In case you missed our full review of the ROG Phone 3, you can check it out on this link.
1

ASUS ROG Kunai 3 Gamepad – Design and Modes

Let's back to the ROG Kunai 3. This controller has a modular design, which somehow borrows its design from the Nintendo Switch's Joycons. There are 3 modes to choose from: handheld, all-in-one and mobility mode. It features 4 analog triggers, 2 ALPS joysticks, 12 clickable buttons and 2 rear control keys.
Both controllers give a very natural grip, and the asymmetrical layout of the keys and joystick give a sense of familiarity especially to Xbox controller users. This layout is my personal favorite and having this on the ROG Kunai 3 gamepad is a total win for me.
The controllers are very light because they are entirely made of plastic. This makes it very comfortable when playing games for a long period of time on both all-in-one and mobility modes. Since the controller is modular in nature, attaching it to the ROG Phone 3 via the special attachment case, gives it a solid and firm weight and grip.
You can easily transform it to mobility mode by attaching both controllers to the gamepad attachment. This is perfect when playing non-competitive or casual arcade Android mobile games. If you want to have a more precise control over your games, you can simply attach the controllers in mobility mode to all-in-one mode to the provided grip! This is perfect if you want to have a full console-like experience.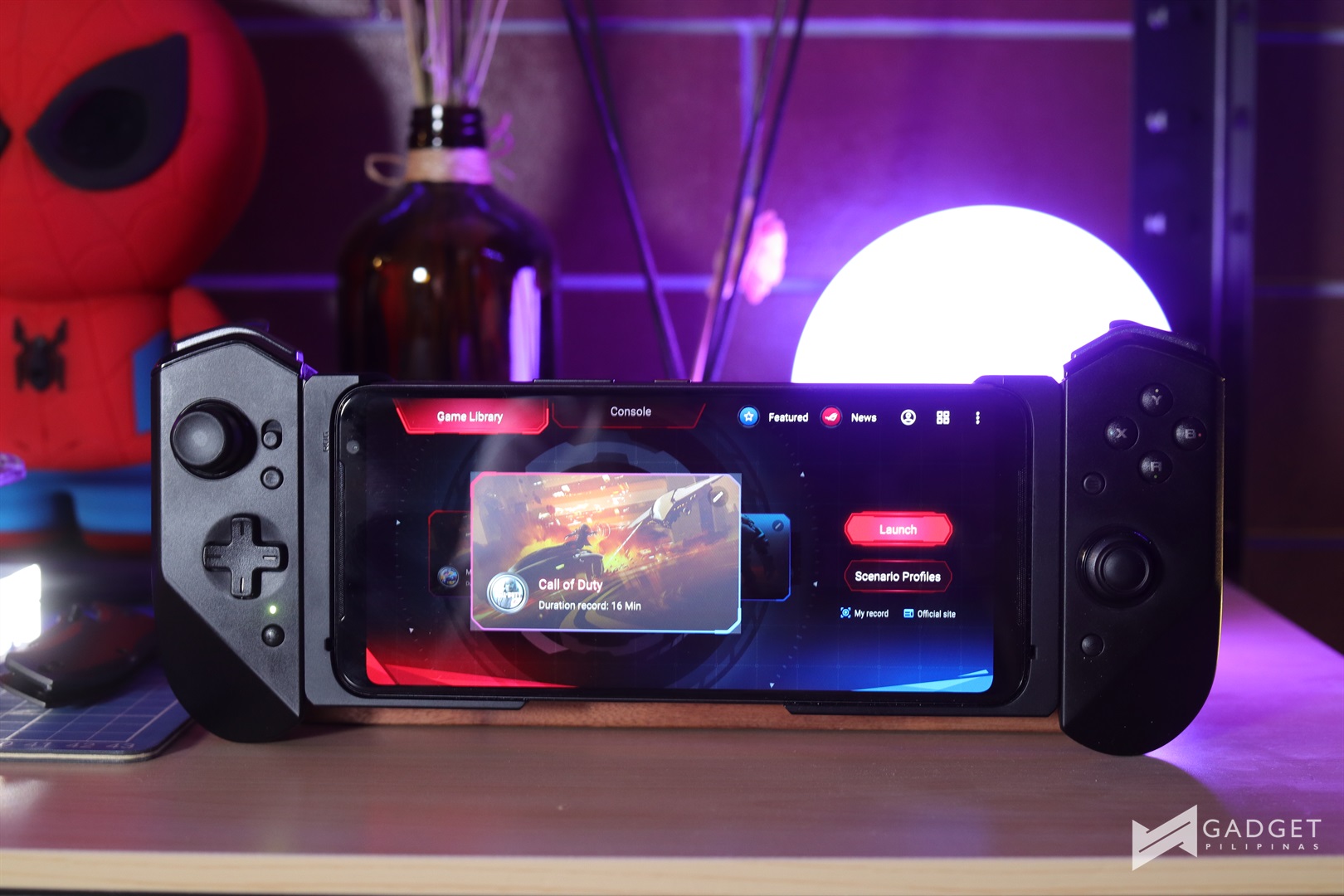 2
How the controllers work
If you're familiar with the ROG Phone 3, the phone has a software hub that links its accessories, software and hardware. ASUS ROG calls this Armoury Crate, similar to the gaming hub on their desktop and laptop product lines. This is an impressive function and branding feature, which binds all the products of ASUS ROG. This, in turn, creates an ecosystem that can definitely be pitted against Razer.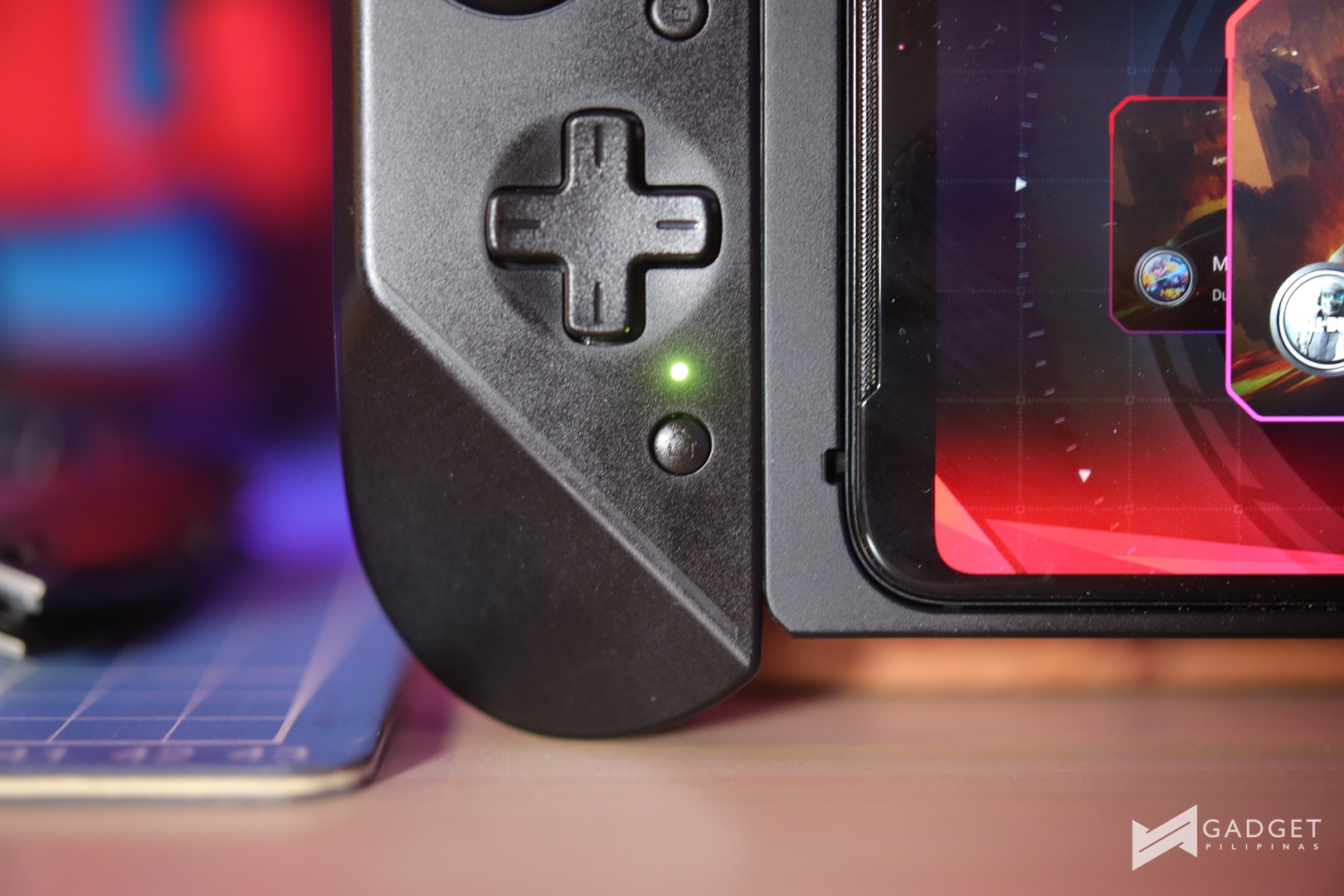 While the controllers may be used using Bluetooth connection, the best way to play games with near zero-latency is via USB connection in handheld mode. If you're into fighting or competitive mobile games, this is the best mode to select as you don't need to worry about latency. There's virtually no input delay, which can give a huge advantage for mobile gamers especially when playing games that are optimized for controllers. Unlike playing on USB, there's around 80 to 120ms delay on Bluetooth.
When playing games, the ability to quickly access the Armoury Crate gives a high level of convenience for users. This software feature allows gamers to remap controls and bestow compatibility to games that do not have native controller support. ASUS compiled games that work perfectly with Kunai 3, but it wouldn't be a hassle if you want to add more games and reconfigure their respective control map.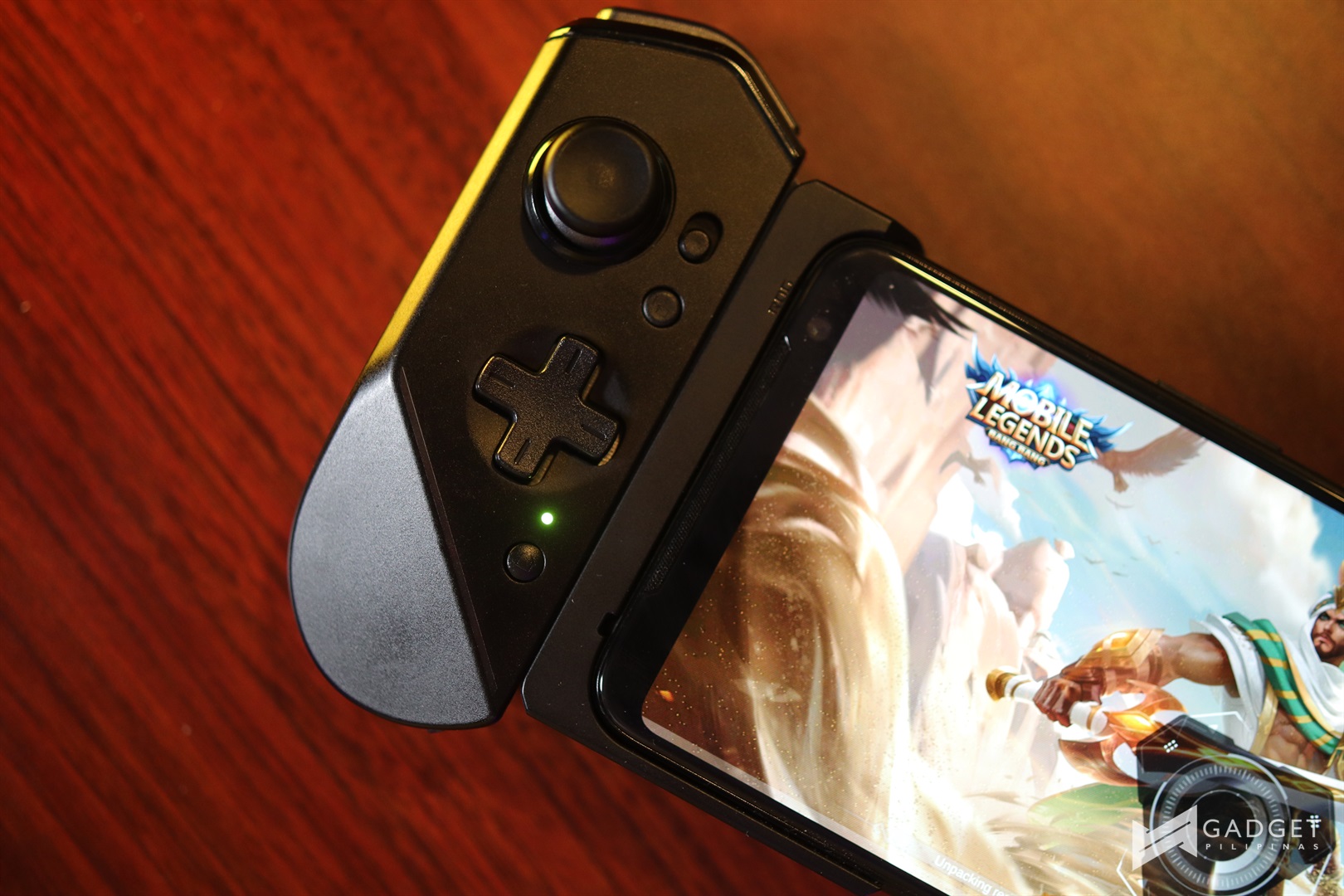 Apart from the 'cool factor', Kunai 3 Gamepad jacks up the capability of the ROG Phone 3. Gamers who are also into content creation like recording and streaming mobile games will also benefit from having this controller for the ROG Phone 3. Having a separate controller gives you more screen real estate since you're not using touch display controllers. You can then use this advantage to have a better look of what you're playing or streaming/recording.
3
The games I played using ROG Kunai 3 Gamepad
There are many controller-optimized games you can play on ROG Phone 3 that works well with the Kunai 3 Gamepad. I managed to play Asphalt 9, Call of Duty Mobile and Genshin Impact without any major issues.
Asphalt 9, having 100% compatibility, was very enjoying to play on ROG Phone 3. The controls on Kunai 3 are very straight forward. The shoulder triggers act and left joystick as your main inputs for this game. There's no need to remap through Armoury Crate because this game has full compatibility.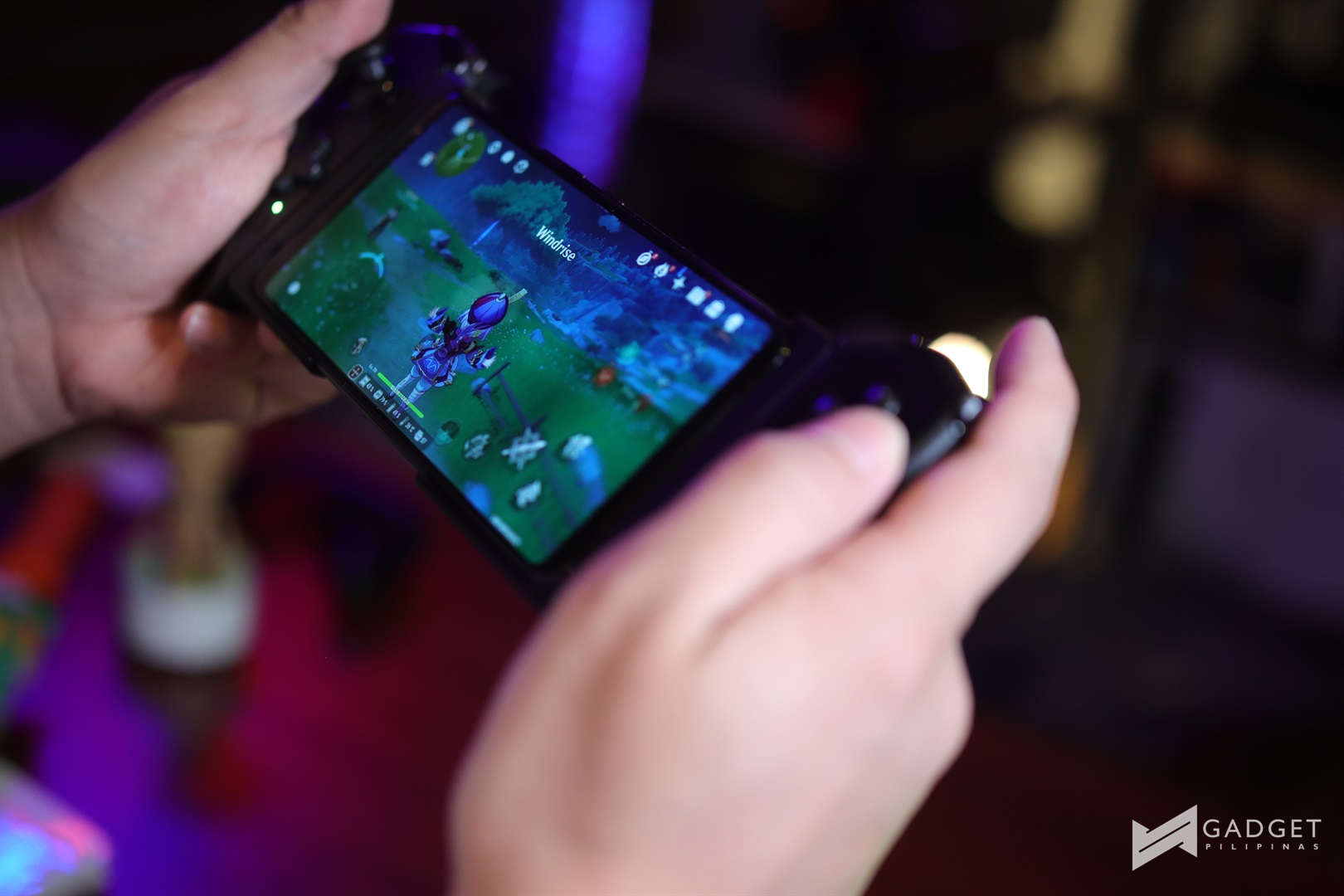 I'm also confirming that ROG Kunai 3 Gamepad plays well with Genshin Impact. Remapping the controls was very easy, and everything seems to be very responsive even the perspective camera. This proves that the remapping feature available at Armoury Crate works very well on a triple-A game such as Genshin Impact. Note that this game is not included in the list curated by ASUS but worked flawlessly anyway.
Call of Duty Mobile, on the other hand, works perfectly with or without controller remapping. There's one caveat though – there seems to be no way to run in-game. I'm still looking for a way to remedy this issue.
4

Price and Availability

ASUS ROG Kunai 3 Gamepad is now available for PhP6,999 via Lazada. This link will bring you to the item, and there are still 5 units left at the time of this writing.
5

Verdict

This controller empowers the already-powerful ASUS ROG Phone 3. Its compatibility to Android games that natively support controllers is topnotch. Since you're able to remap buttons for games that don't necessarily have controller support is a plus factor. Its very limited and wonky compatibility to PC is a lost opportunity for ASUS, and I hope that they'll consider having this feature on the next hardware upgrade.

PhP6,999 may be a steep price for a gaming controller though. I seriously think that the price is acceptable by some consumers but it'll be much better if they priced it lower. It may be a long shot, but PhP4,999 may be a better price for this one.
Giancarlo Viterbo is a Filipino Technology Journalist, blogger and Editor of GadgetPilipinas.net, He is also a Geek, Dad and a Husband. He knows a lot about washing the dishes, doing some errands and following instructions from his boss on his day job. Follow him on twitter: @gianviterbo and @gadgetpilipinas.