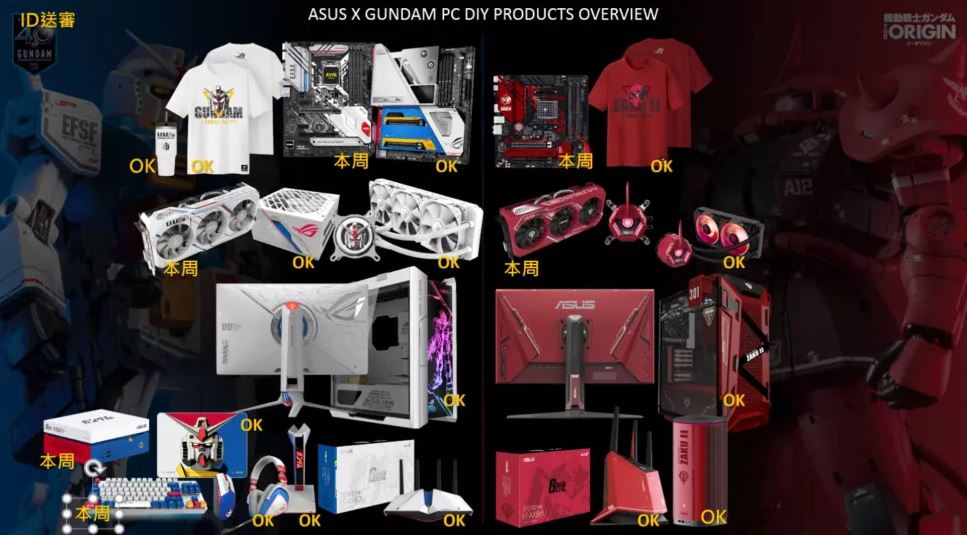 It's always great to see good collaborations from various brands, and one of the recent for additions to the list would probably make Gundam fans and gamers more than happy.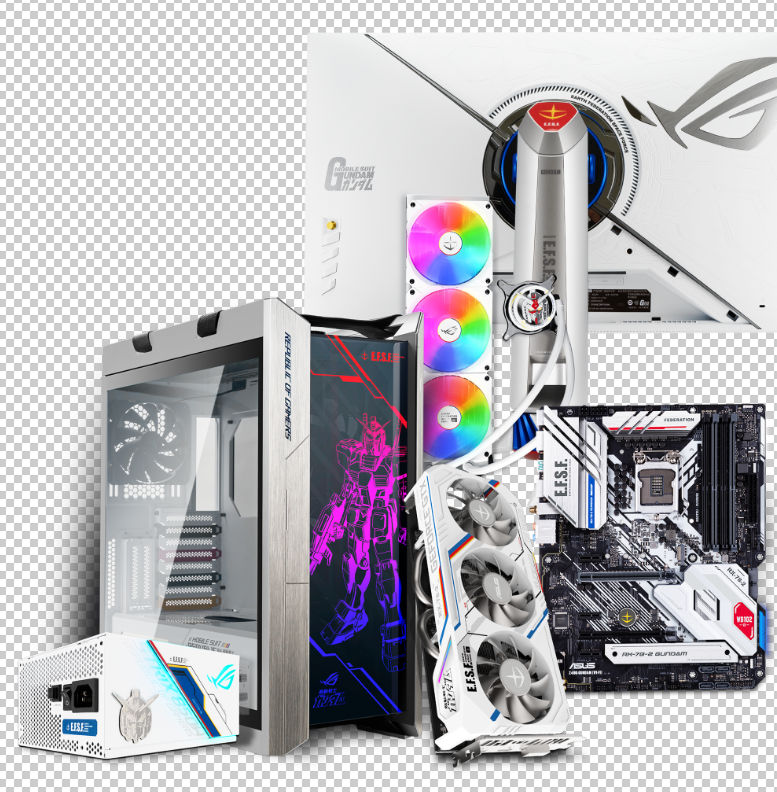 It seems that ASUS ROG has collaborated with Bandai for Gundam-themed products which include apparel, components, and peripherals.
The photo above, which shows all the products (in two themes) include the following:
Shirts
Motherboards
Power Supply Units
All-In-One Coolers
Monitors
Case
Headphones
Routers
Mouse
Keyboard
Mousepad
Tumbler
Now, it'll be interesting to know as to whether these will be Japan-only products, or if the brand plans on releasing them to other markets. So far, information has been scarce. No launch pricing nor launch dates.
Oh, and I wouldn't be surprised it something like a ROG Phone 3 Gundam Edition comes out.
There'll probably be a more official announcement made soon, so we'll just have to stick around for more details.