Galaxy Z Fold2 arrives at Smart Signature Plans
I've been subscribed to Smart for a decade now and I am, by far, a satisfied client. Internet speed has dramatically improved, and the number of promo/services to enhance user- experience has been really great!
Just a few hours ago, as of this writing, Smart announced their latest Signature Plans that now includes the Samsung Galaxy Z Fold2 5G! As you may be aware, this device has been in our radar for more than a month now. Just recently, they announced a few more details about it, and it got me more than excited to try it out.
Samsung Galaxy Z Fold2 presents a number of reasons why Samsung is among the best in the industry when it comes to pioneering trends and innovation. While the new Fold looks quite similar to its predecessor, the improvements that Samsung made on the hinge and display are enough features to label it as "impressive".
The highlight of Signature Plan L on Smart is the best and most obvious choice by consumers. Galaxy Z Fold2 only costs PhP4,099 per month, with a one-time cash-out of PhP20,700. This got my attention because not only that you're getting the Z Fold2 at a subsidized rate but you're getting a few more extras if you're pre-ordering it!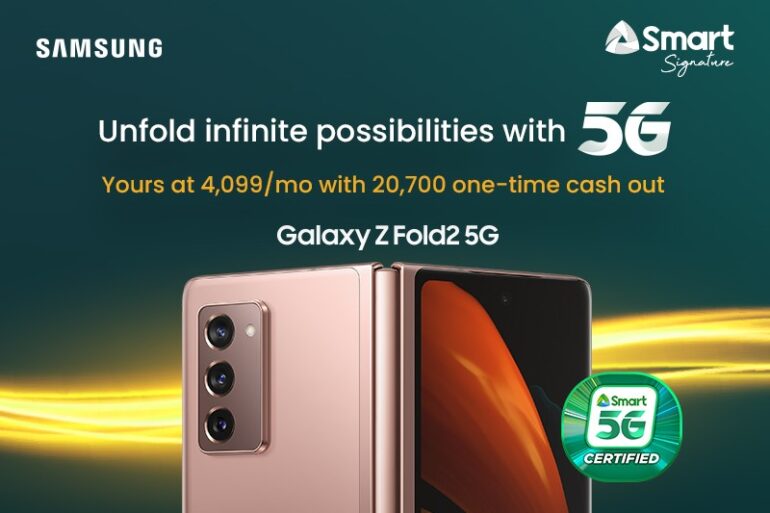 FREE Samsung 55" Crystal UHD TV (2020).
FREE P2,000 Samsung E-Store Voucher (can only be used for Galaxy Z Fold2 Genuine Leather Cover).
FREE 1-year Samsung Care+ Automatic Enrollment upon Device Activation.
Redeeming the freebies is as easy as getting through Samsung's redemption portal until Nov 30, 2020!
With Z Fold2, at Plan L 24 months contract, you're basically buying the device for PhP71,100 if you choose to get it with PhP20,700 initial cashout. If you're getting it at Plan M, however, you're getting the device for PhP74,810 with PhP22,010 cashout.
I plotted the cost in a table for you to see this clearly. I'm doing this because I am seriously considering to avail either one of the plans. I called customer service this morning but they seem to still be briefed by management about the new plans as I was put on hold thrice. It's a pretty new offer so I totally understand their scenario at the moment.
Plan L
Plan M
Option 1
Option 2
Option 1
Option 2
Plan Payment
1,999.00
1,999.00
1,499.00
1,499.00
Device Amortization
2,100.00
2,200.00
Total Monthly Payment
4,099.00
1,999.00
3,699.00
1,499.00
Initial Payment
20,700.00
69,000.00
22,010.00
72,600.00
Total Device Cost
71,100.00
69,000.00
74,810.00
72,600.00
Total Plan Cost (24 months)
47,976.00
47,976.00
35,976.00
35,976.00
Total Cost
119,076.00
116,976.00
110,786.00
108,576.00
When looking at this table, I always consider the SRP of the Z Fold 2 – PhP109,000. When computing for value, I always separate the 24-months plan cost to the cost of the device to see the total subsidy I'm getting. The device will never change regardless of what plan you get. If you're getting Plan L, you'll get 5 additional GB Open Time Data (15GB) vs Plan M's 10GB Open Time Data. You'll also get extra 50 mins AnyNet calls on Plan L.
Between the 2 plans, Plan L with a higher cash outlay for the device gives the best amount of total subsidy. You are, however, being rewarded for trying a lower Plan (Plan M) with a smaller cash outlay if you consider total 24-months payment for both plan and device.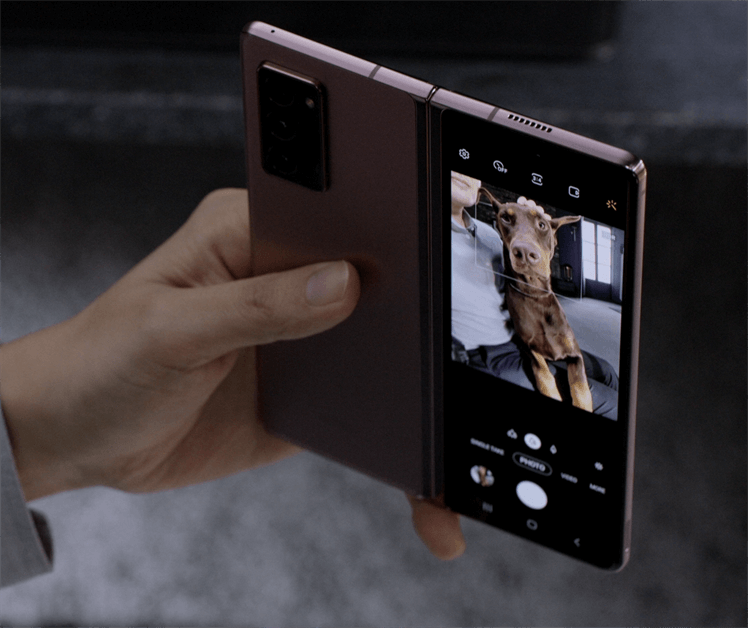 What am I getting then? While Option 2 Plan L seems to make the cost of the device lower, I don't have budget to pay PhP69,000 for the initial cash outlay. With PlayStation 5 and RTX 3080 on my slate before the year ends, Plan M with a small cash outlay for the device seems to be better deal. Galaxy Z Fold 2 is at a subsidized rate of PhP74,810 (vs PhP109K) and still get to retain the cost of my current plan of PhP1,499 a month.
How about you? If you're thinking of getting this plan, what are you getting?
Giancarlo Viterbo is a Filipino Technology Journalist, blogger and Editor of gadgetpilipinas.net, He is also a Geek, Dad and a Husband. He knows a lot about washing the dishes, doing some errands and following instructions from his boss on his day job. Follow him on twitter: @gianviterbo and @gadgetpilipinas.