ASUS Republic of Gamers (ROG) just announced a collaboration with ACRONYM, a technical apparel design agency, for a special edition ROG Zephyrus G14 gaming laptop that offers a combination of the line hardware and a radical new vision of what technology can be.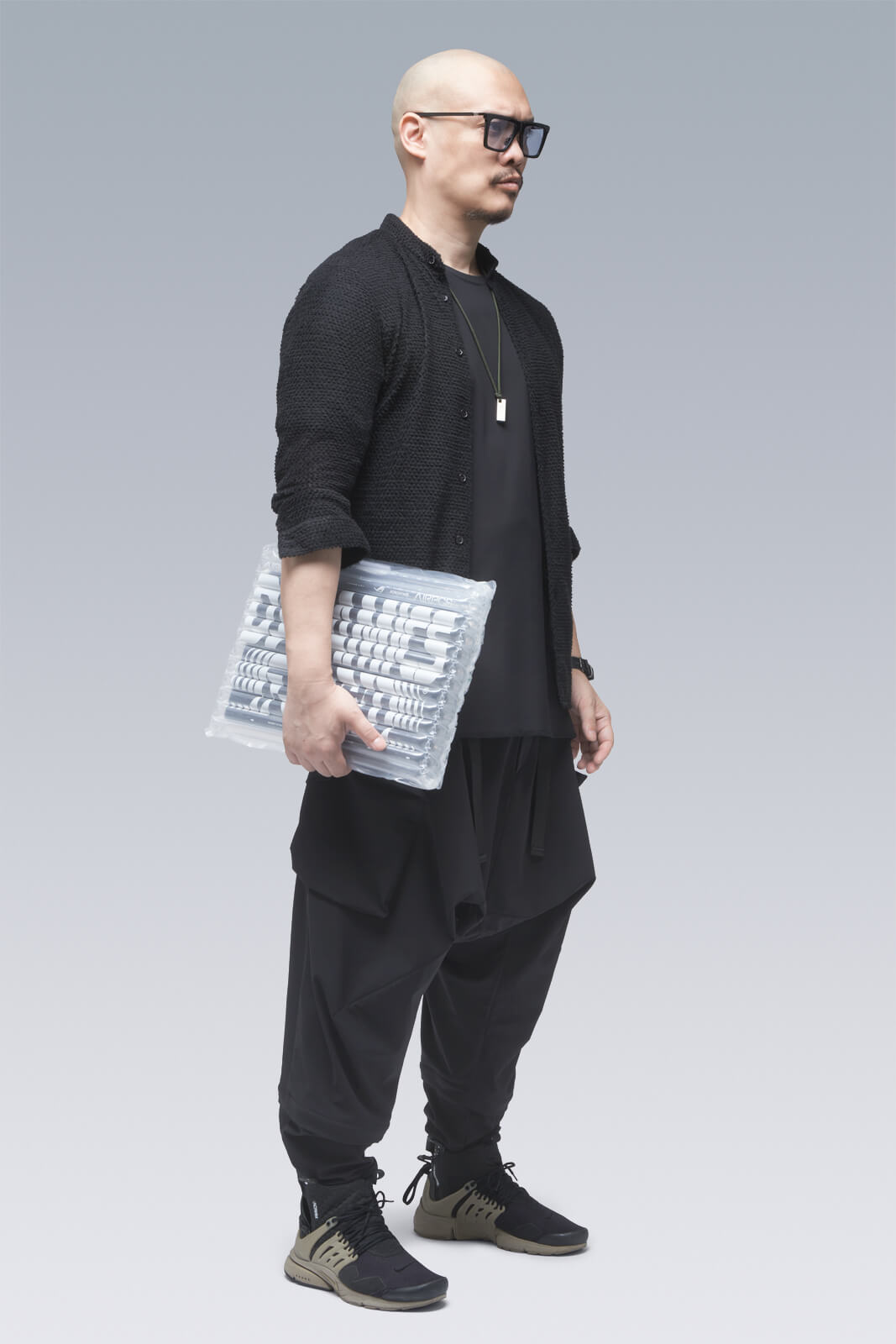 The look is based on a design concept grounded in Errolson Hugh's vision of an empowered user – not just a gamer, but also a thinker and a creator.
ROG x ACRONYM
ACRONYM's co-founder Errolson Hugh has been a pioneer in the technical apparel industry since the company's founding in 1994. In a span of 26 years, they have established a very extensive design portfolio that fuses a singular style with technology.
Whether it be designing product lines for Nike and Arc'Teryx, virtual video gear for Square Enix / EIDOS, or creating clothing under their own flag, ACRONYM has a well-proven track record as a visionary in the apparel industry committed to sourcing top-notch materials to create utilitarian designs that go beyond style.
Hugh also brought in long-time collaborator, designer David Rudnick, whose studio, Terrain, is sought-after by industry leaders in fashion, music, and the arts for a visionary approach to building visual systems that require a completely original aesthetic.
Together, they designed and prototyped a new design language from the ground up, this includes bespoke typefaces and material treatments, touching every aspect of the device.
This forward-thinking approach made ACRONYM a natural design partner for ROG, which is committed to making premium gaming hardware that's powerful enough for pro-level work and play while being customizable enough that every gamer can express themselves.
ACRONYM's designs consistently embody their belief that an aesthetic expression is indeed a form of freedom. Through style, audiences can share their story, their way.
Redefining and Expanding Premium Gaming
ROG Zephyrus G14 ACRNM RMT01 boasts distinct visual features. The collaboration pushed the limits of what's possible with custom materials, etching, machining, specially developed paints, and two completely original typefaces to bring ACRONYM's vision to life.
The device has precision etchings along the sides, signifying that this is a precision-crafted tool that also took great technical care to make. Its carbon black surfaces allow it to blend in any environment, while a closer look reveals striking touches, schematic markings, and iconography that invite curiosity. Even the AniMe Matrix is equipped with eight ACRONYM-designed animations exclusive to the device.
Even the packaging is also unique, designed to completely follow through with ACRONYM's philosophy of sustainability and functionality. Everything from the box to the unique Airpak laptop sleeve is made to be reusable and recyclable.
The ROG Zephyrus G14 ACRNM RMT01 was built to satisfy the most dedicated gamers and is tailored to meet the needs of next-generation creative professionals.
Availability and Pricing
For updates and further details, do check out the ASUS Republic of Gamers Facebook Page.
Emman has been writing technical and feature articles since 2010. Prior to this, he became one of the instructors at Asia Pacific College in 2008, and eventually landed a job as Business Analyst and Technical Writer at Integrated Open Source Solutions for almost 3 years.