Kingston, a staple brand when it comes to storage solutions recently launched the KC2500 high-performance M.2 NVMe PCIe SSD in the Philippines.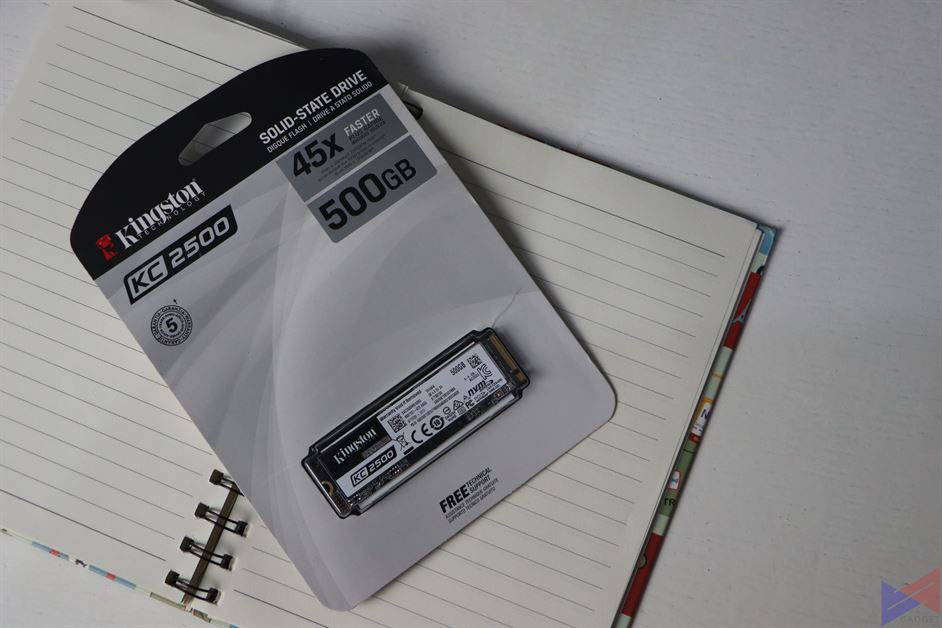 Designed for use in desktops and workstations, the device is made for more demanding operations and stands at the top of the lineup.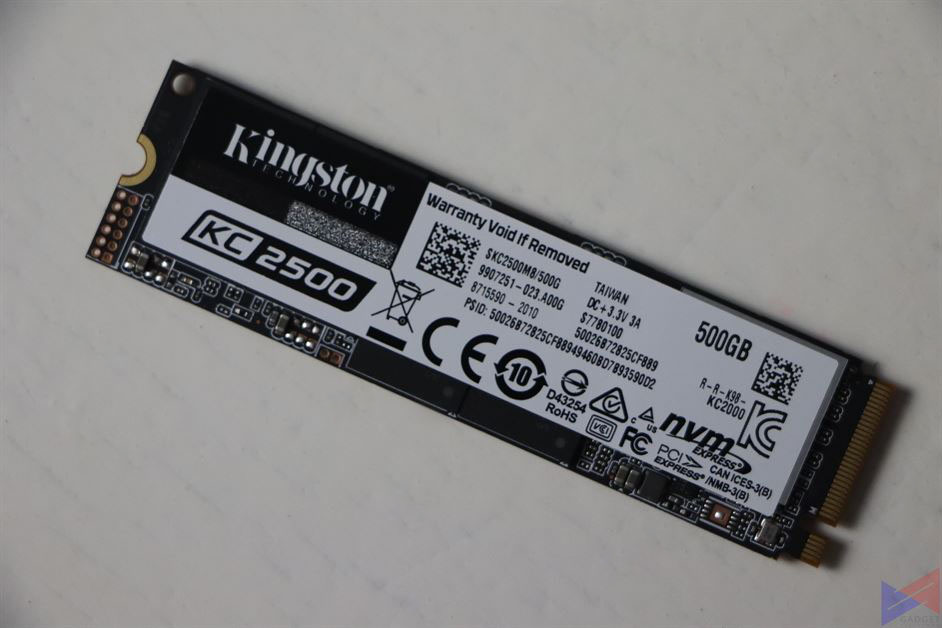 Using a number of popular benchmarks, we'll take a look at how the KC2500 fares, also in comparison with the other SSDs we've tested in the past.
Specifications
| | |
| --- | --- |
| Form Factor | M.2 2280 |
| Interface | NVMe PCIe Gen 3.0 x 4 Lanes |
| Capacities | 250GB |
| | 500GB |
| | 1TB |
| | 2TB |
| Controller | SMI 2262EN |
| NAND | 96-layer 3D TLC |
| Encryption | XTS-AES 256 bit |
| Sequential Read/Write | 250GB – up to 3,500/1,200MB/s |
| | 500GB – up to 3,500/2,500MB/s |
| | 1TB – up to 3,500/2,900MB/s |
| | 2TB – up to 3,500/2,900MB/s |
| Random 4K Read/Write | 250GB – up to 375,000/300,000 IOPS |
| | 500GB – up to 375,000/300,000 IOPS |
| | 1TB – up to 375,000/300,000 IOPS |
| | 2TB – up to 375,000/300,000 IOPS |
| Power Consumption | .003W (Idle) |
| | .2W (avg) |
| | 2.1W (MAX) Read |
| | 7W (MAX) Write |
| Dimensions | 80mm x 22mm x 3.5mm |
| Weight | 250GB – 8g |
| | 500GB – 10g |
| | 1TB – 10g |
| | 2TB – 11g |
| Operating Temperature | 0°C~70°C |
| Storage Temperature | -40°C~85°C |
| Warranty/Support | Limited 5-year warranty with free technical support |
Test System
Processor: AMD Ryzen 7 3700X
Cooler: ASUS ROG Strix LC 240 AIO
Motherboard: ASUS TUF Gaming X570 Plus
RAM: 16GB TForce Nighthawk 3200MHz CL16
Storage: 512GB AORUS RGB M.2 NVMe SSD, 1TB Seagate 7200RPM HDD, Kingston KC600 512GB SATA3 SSD, Kingston KC2500 M.2 NVMe PCIe SSD.
PSU: Seasonic Prime 750W 80+ Gold
GALAX RTX 2070 Super WTF Edition
OS: Windows 10 Pro 2004
Benchmarks
CrystalDiskMark
CrystalDiskMark measures how fast files can be read from and written to a drive.
Using a 1GB file sample, the KC2500 managed to perform better than most of the devices in the list in both read and write speeds, including the A2000 which we also reviewed, and ranks third and second fastest respectively.
Upping the sample size to 16GB, the device also managed to rank third fastest in terms of both read and write speeds.
With multiple requests to access data (4K QD32), the KC2500 showed a considerable lead against both the A2000 and the SX8200 Pro but fell second to the AORUS RGB SSD.
AS SSD Benchmark
AS SSD Benchmark is a tool that not only shows how responsive the SSD is but also shows the time that it takes to copy certain types of files (Game, Program, ISO).
Using a 1GB file sample, the KC2500 managed to rank fifth fastest in read performance but was able to outperform the A2000 and even match the SX8200 Pro in write performance.
Switching the sample file size to 10GB, read performance is pretty much the same, almost matching the A2000, and ranking third fastest in write performance, just slightly below the SX8200 Pro.
IOPS (Input/Output Operations per Second) determines the number of inputs and outputs that an SSD can do in a short period of time.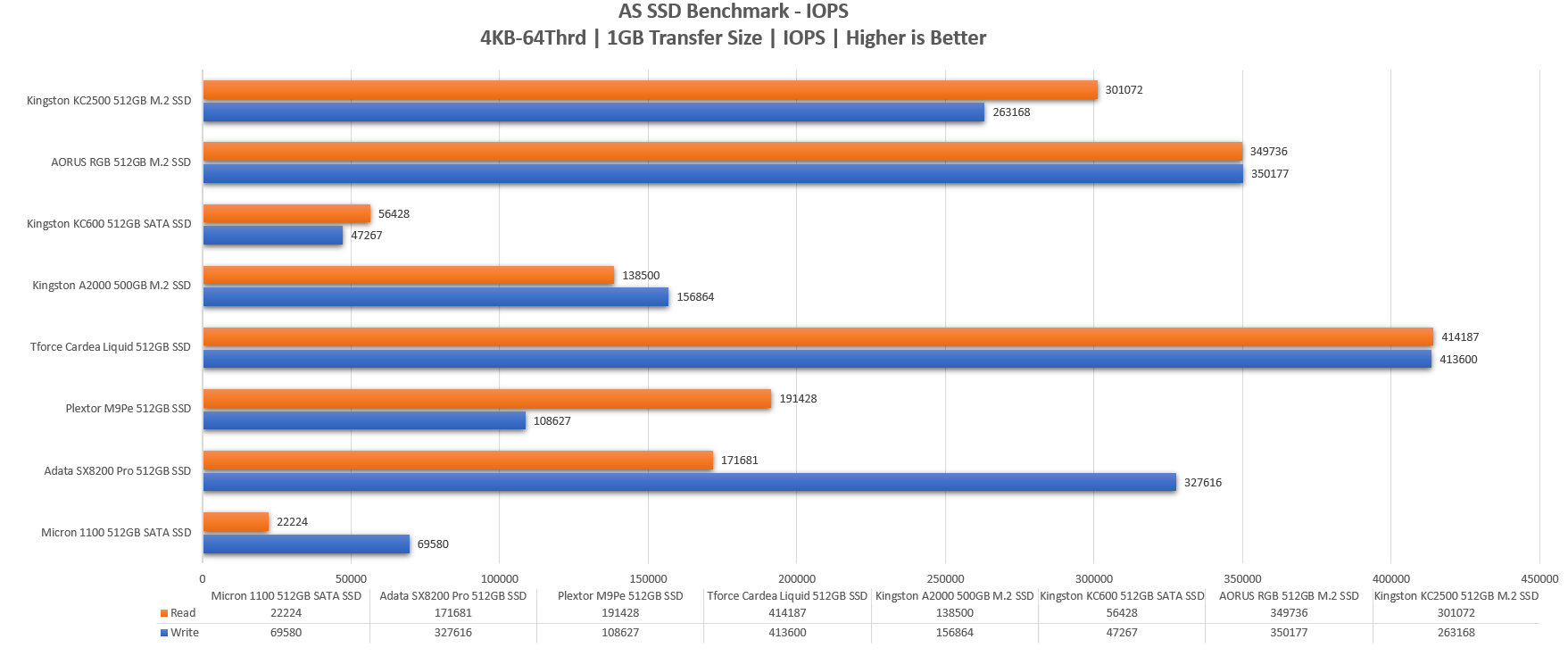 In this regard, the KC2500 manages to rank third in read performance and fourth in write performance, significantly outperforming the A2000 in both instances.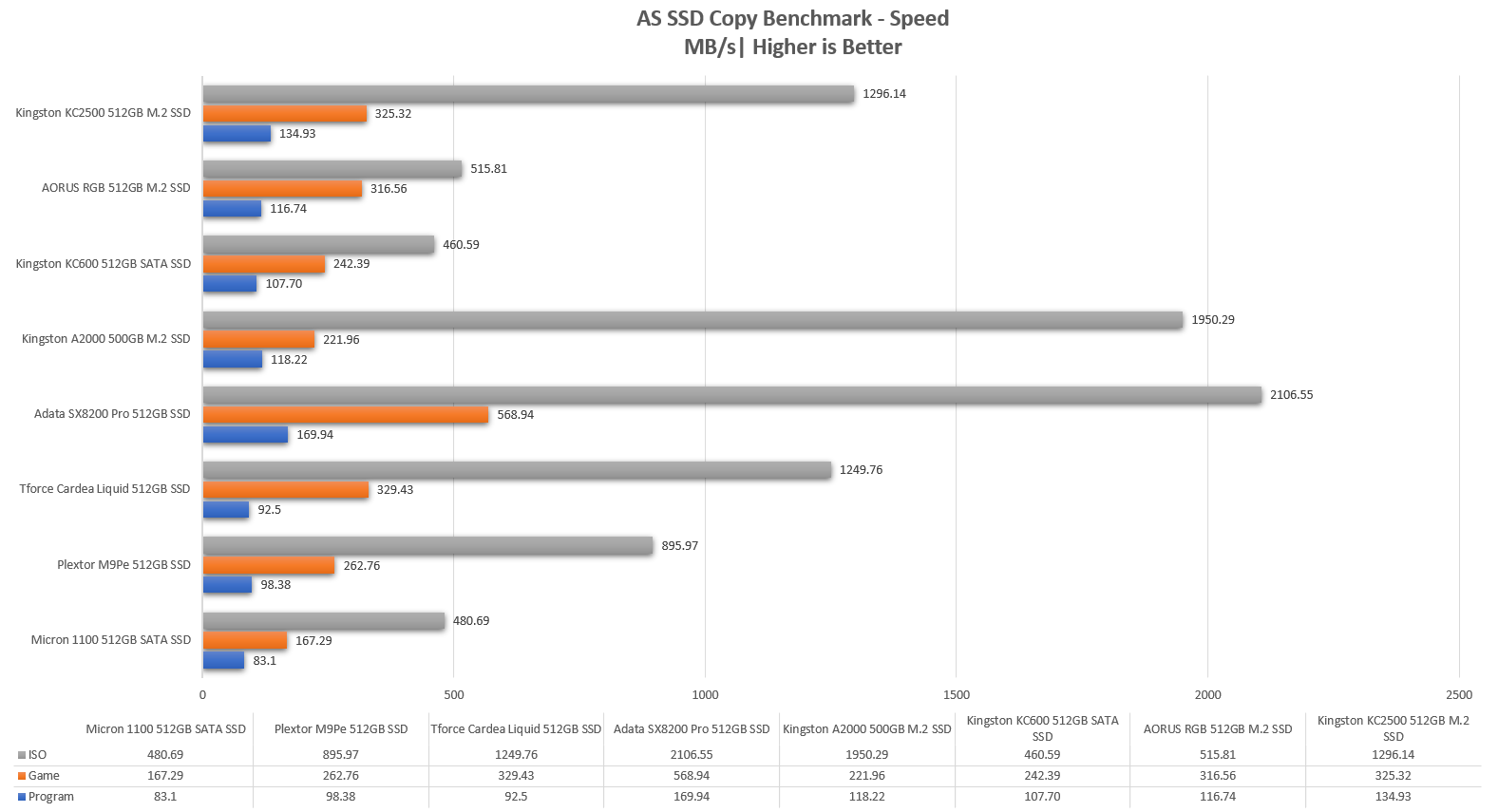 In this test measuring the speed at which the SSD copies a particular type of file, KC2500 ranks third-fastest when copying an ISO or a game, but comes in second when copying a program.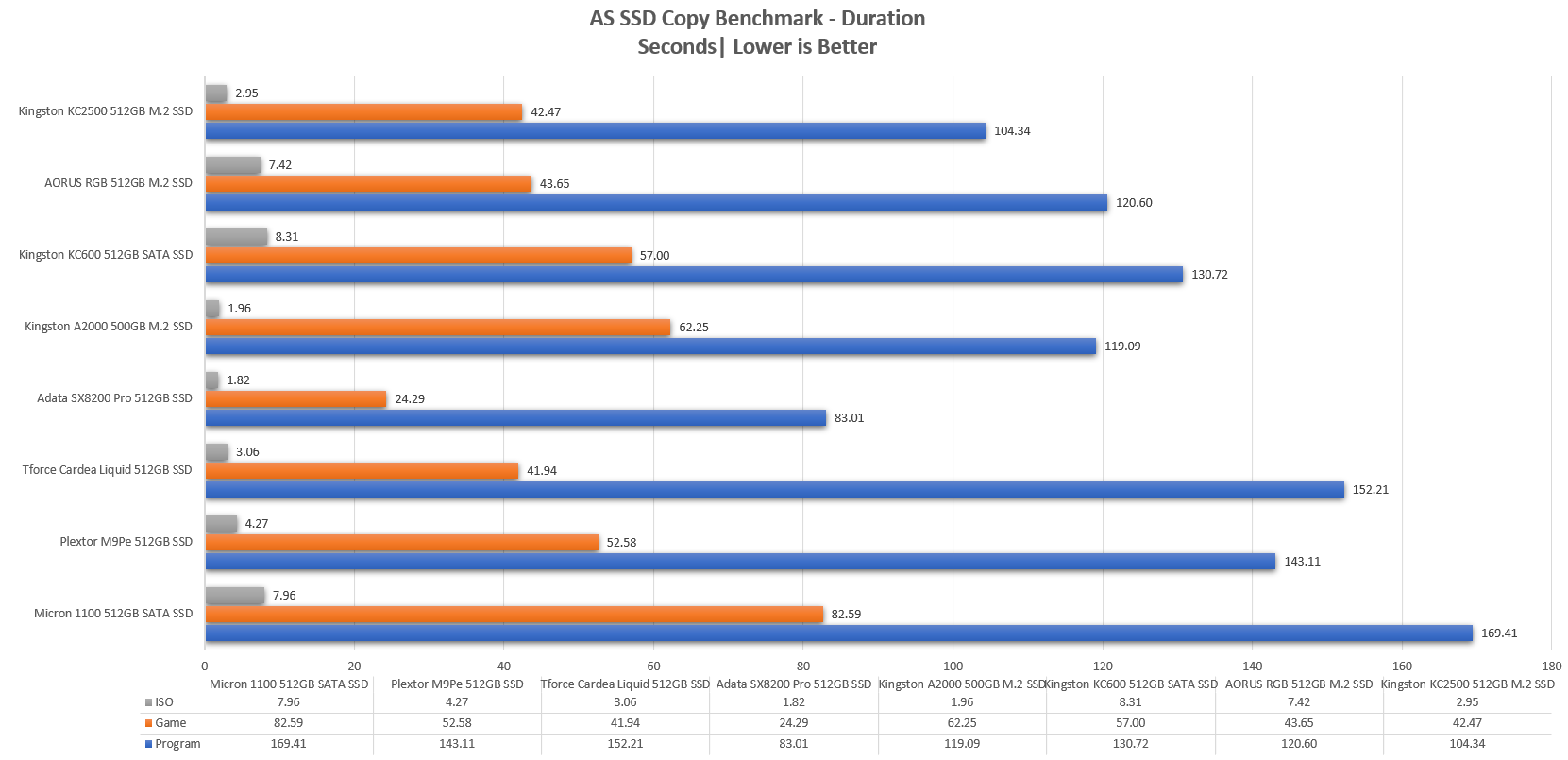 As for how long it takes to copy 10GB of a certain type of file, the KC2500 is third fastest when it comes to ISOs and Games, and second fastest for programs.
Temperature
As for thermals, the KC2500 showed a similar performance to the A2000 (it's the warmest of the bunch) when idle, and fourth warmest at load.
Conclusion
The KC2500 showcases good overall performance across multiple scenarios, outperforming the A2000 in most tests, solidifying its place at the top of Kingston's lineup. It can also go toe-to-toe with the popular SX8200 pro in some instances, signifying its competitiveness.
As for pricing, the 500GB model will set you back PhP6,999 in Lazada, and for the performance it delivers, and if you want the very best in their arsenal, this should be on your list.
Kingston not only offers high-end SSDs but also a complete lineup for different usages.
Kingston SSD Lineups
Emman has been writing technical and feature articles since 2010. Prior to this, he became one of the instructors at Asia Pacific College in 2008, and eventually landed a job as Business Analyst and Technical Writer at Integrated Open Source Solutions for almost 3 years.