Bose has just announced a number of products recently including two wireless earbuds and three new audio sunglasses.
Here we'll go over the two wireless earbuds – the Bose QuietComfort Earbuds and Sport Earbuds.
Bose QuietComfort Earbuds
Bose QuietComfort Earbuds are the company's first in-ear truly wireless noise-canceling earphones, using microphones, and a new algorithm to cancel out ambient noise. The ear tips themselves have a semi-in ear design that also helps block sound passively while fins keep the earbuds in place.
In addition, the QuietComfort Earbuds features customizable noise cancellation which lets you control how much of the ambient sound enters.
The wireless earphones have a more natural sound and have a new volume-optimized Active EQ feature that adjusts the sound based on volume. It makes up for low-frequency loss at lower volumes and prevents distortion at higher volumes.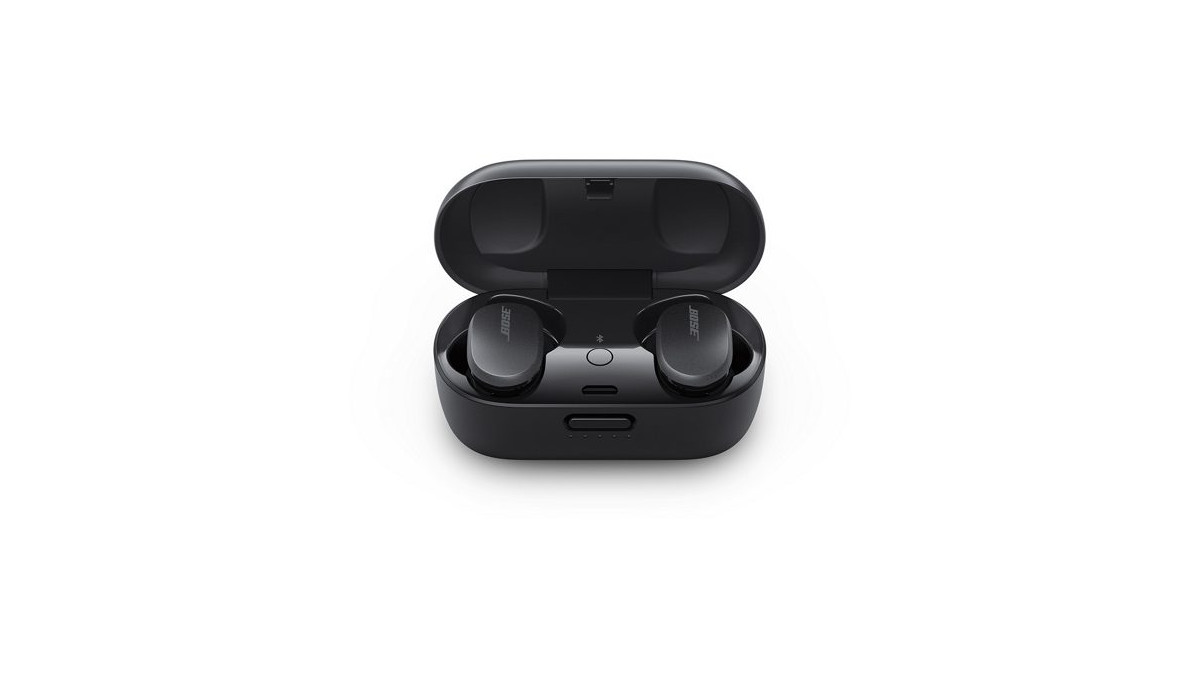 The Earbuds themselves are said to offer 6 hours of battery life on a single charge while the case offers two full charges more. The case is Qi-certified, allowing for wireless charging.
It features a touch-sensitive outside surface with controls accessed through touch gestures. The Earbuds are also IPX4 rated making them water and sweat resistance. In addition, it connects via Bluetooth 5.1 and supports the AAC codec.
Bose QuietComfort Earbuds comes in two colors – Triple Black and Soapstone and go for USD 280.
Bose Sport Earbuds
Bose Sport Earbuds, on the other hand, focuses more on workouts and the active lifestyle. They do not have active noise-cancellation but share the IPX4 rating.
It has the company's StayHear Max tips with the combination of the semi in-ear design and a tiny wing keeping them in place while on the go.
The device supports only Bluetooth 5.0 but still supports AAC codec and shares the same Active EQ as the QuietComfort Earbuds. The Sport Earbud offers 5 hours while the case gives it an extra two more full charges offering up to a total of 15 hours. It also has a touch-sensitive outside.
Bose Sport Earbuds is offered in Baltic Blue, Glacier White, and Triple Black and is priced at USD 180.