Nvidia finally announces the most awaited RTX 3000 series of graphics cards. This time, its Nvidia's brand partners turn to reveal their custom RTX 3000. ASUS went full scale with their RTX 3000 announcement with their whole line-up unveiled today on their ROG Meta Buffs event. The RTX 3090, RTX 3080, and RTX 3070 all receive different skins from ROG Strix, TUF Gaming, and Dual series.
ROG Strix RTX 3090
The ROG Strix RTX 3090 is a 2.9″ slot GPU that features a new ROG Strix Shroud design featuring up to 13 fan blades on the latest Axial-tech fans.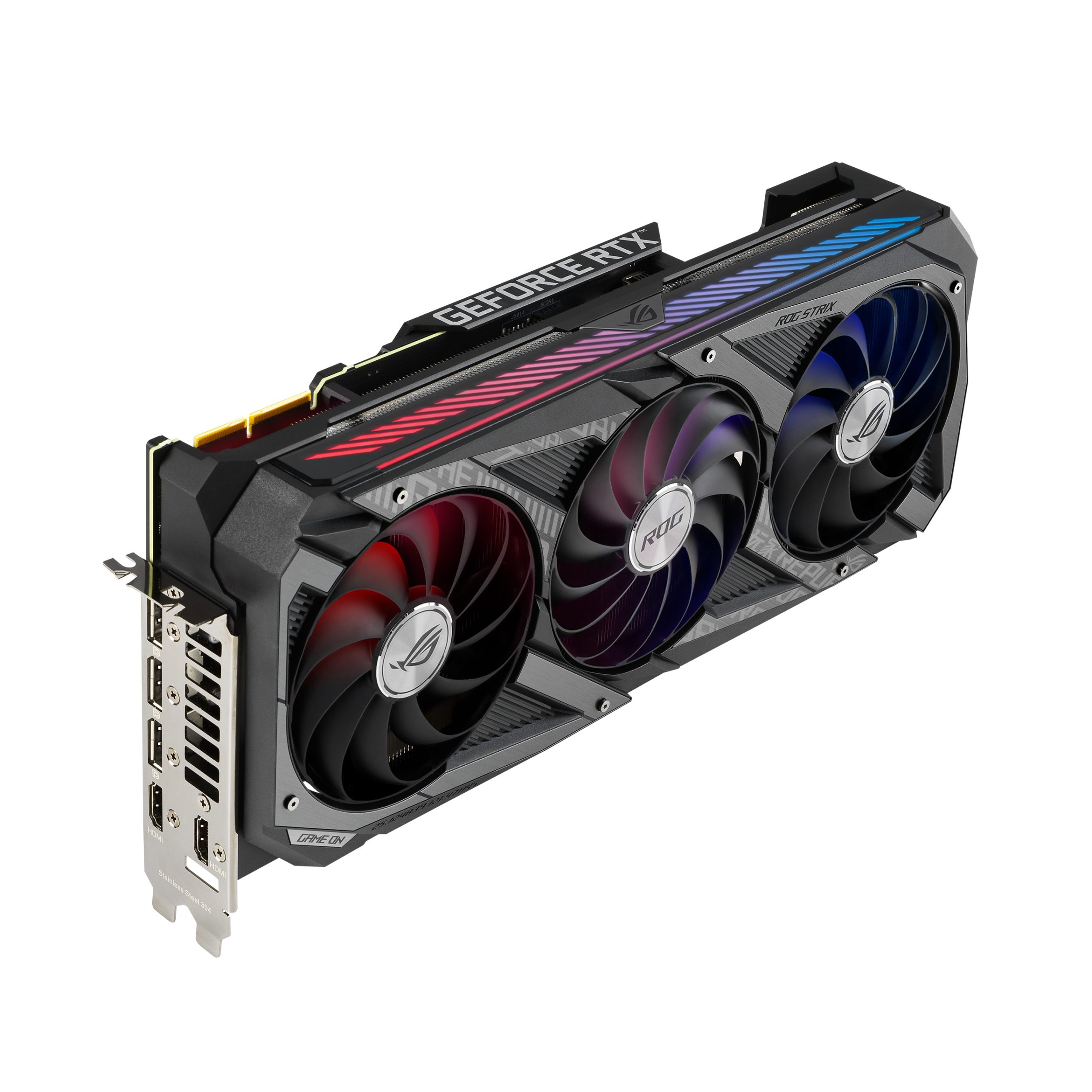 The new ROG Strix shroud takes a more aggressive design compared to the design shroud of the RTX 20 series. There's also more RGB lighting thanks to the running slash design on the side of the ROG Strix RTX 3090 GPU.
Alongside the ROG Strix RTX 3090 are ROG Strix skins of the RTX 3080 and RTX 3070 GPU. All three cards share the same cooler and shroud design.
ASUS TUF RTX 3090 & TUF RTX 3080
The new shroud design on the TUF RTX 3090 and RTX 3080 shy away from the military-ish design in favor of a more industrial armor look. Unfortunately, the RTX 3070 doesn't have a TUF variant.
The ASUS TUF RTX 3000 series GPUs packs some nifty features as well. Apart from the military-grade MOSFETs, capacitors the TUF RTX 3000 GPUs are subjected to a 144-hour validation trial before hitting store shelves. The exposed right side of the backplate allows air to exhaust above and escape through the chassis exhaust fans. There's also a Dual BIOS switch that allows customization of the TUF RTX 3000 series GPUs' performance profile without the need for software.
ASUS DUAL RTX 3070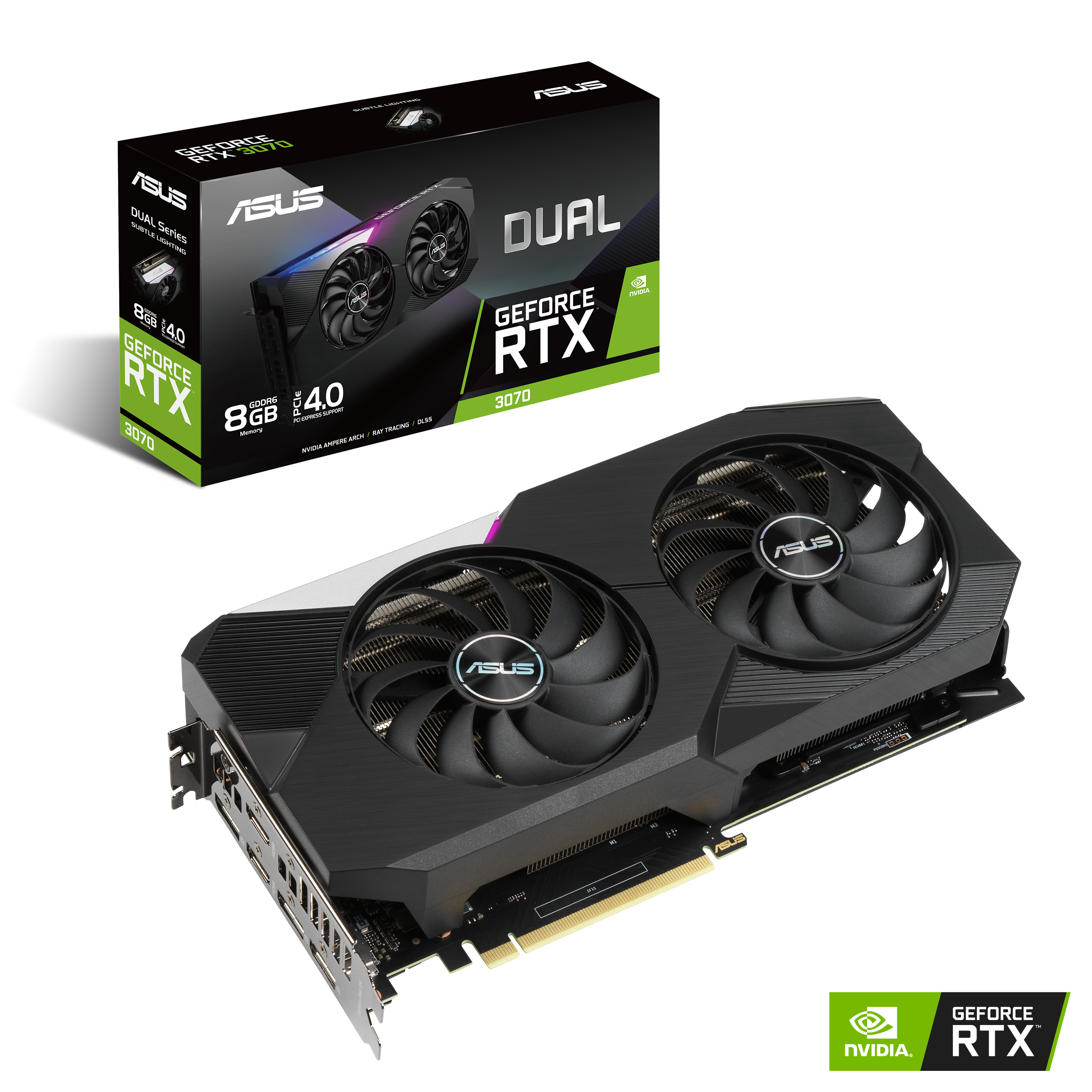 The new ASUS DUAL RTX 3070 uses a new shroud design as well. The GPU looks more premium despite being ASUS' value series thanks to the subtle improvements on the shroud design. The ASUS DUAL RTX 3070 also uses the same axial fans found on the premium ROG Strix 3000 series.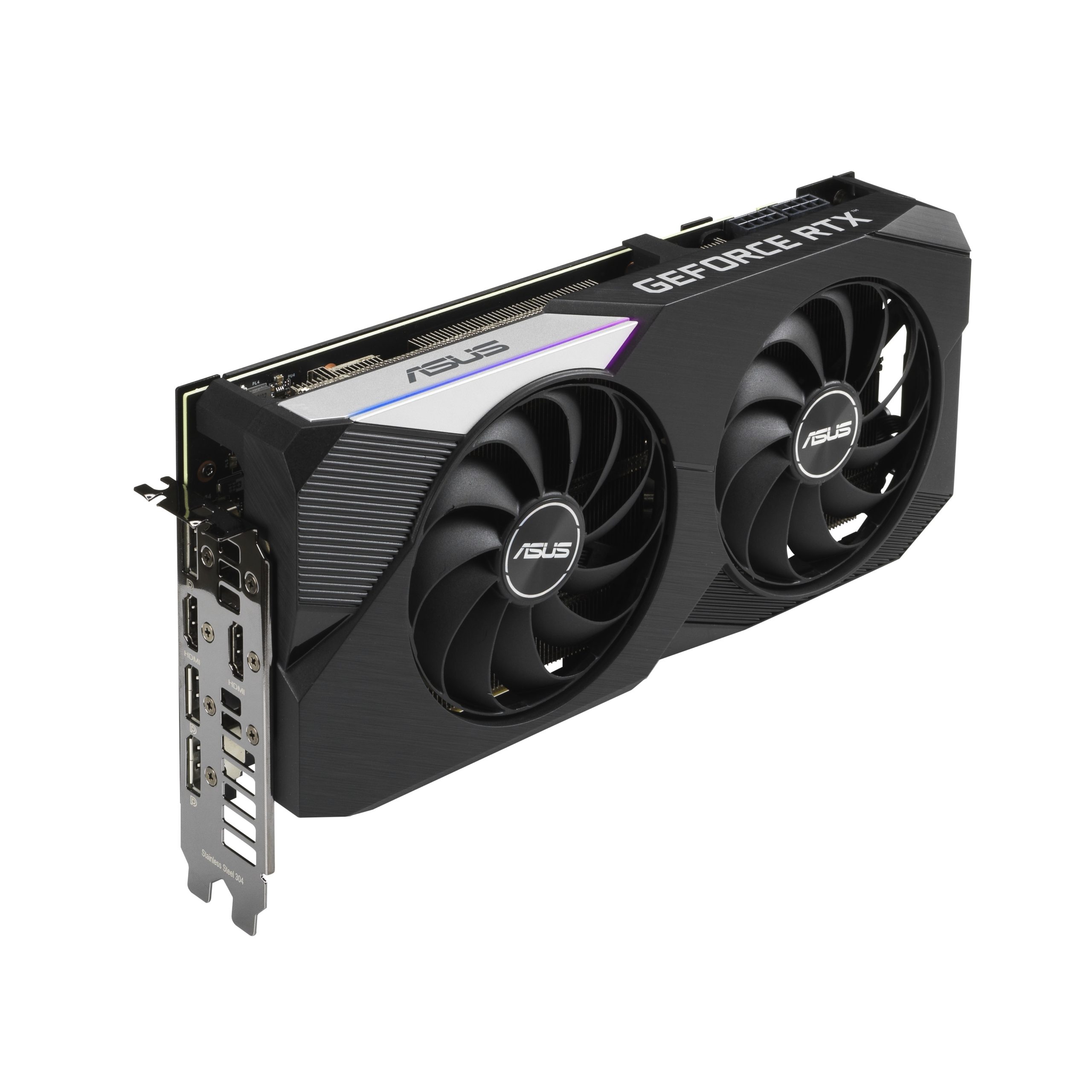 The new ASUS DUAL RTX 3070 GPU now has side RGB lighting on the ASUS logo beside the Geforce RTX text.