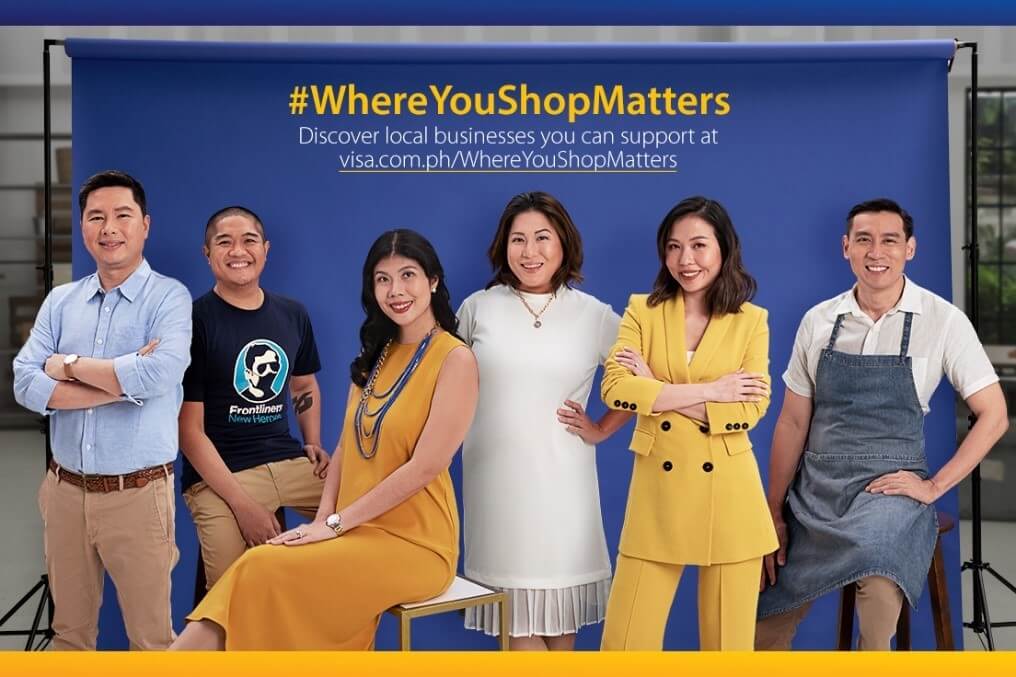 Visa, the world leader in digital payments, has launched Where You Shop Matters with an aim of encouraging customers to support local businesses while helping SMEs in switching to digital, following the onset of COVID-19.
The initiative is part of the company's broader small business strategy and follows commitments the company has made to support 10 million small and micro businesses in the Asia Pacific, as well as a global commitment from the Visa Foundation for the amount of USD210 million to provide COVID-19 emergency relief for the small business sector.
As part of the Where You Shop Matters initiative, Visa has partnered with Shopee, a leading e-commerce platform in Southeast Asia and Taiwan, to help support thousands of local small businesses who are selling on Shopee. The two brands will be creating campaigns to enable Visa cardholders to enjoy discounts when they shop at these local merchants.
A study also showed that 77 percent of Filipino consumers believe it is important for local retailers to have an online presence. To encourage SMEs to go digital, Visa will provide them with an eCommerce Starter Kit to help them start, manage, and grow their online storefronts.
The company is partnering with BigCommerce for onboarding support and special discount rates for SMEs to sign up and start selling online.
SMEs can also benefit from a variety of offers which include Office 365 business packages and cashback on Google Ads to help them get their online business up and running. For SMEs with physical stores, they can order free Visa POS signage to build trust with their customers.
To find out more about Where You Shop Matters, click here.
Emman has been writing technical and feature articles since 2010. Prior to this, he became one of the instructors at Asia Pacific College in 2008, and eventually landed a job as Business Analyst and Technical Writer at Integrated Open Source Solutions for almost 3 years.