Introduction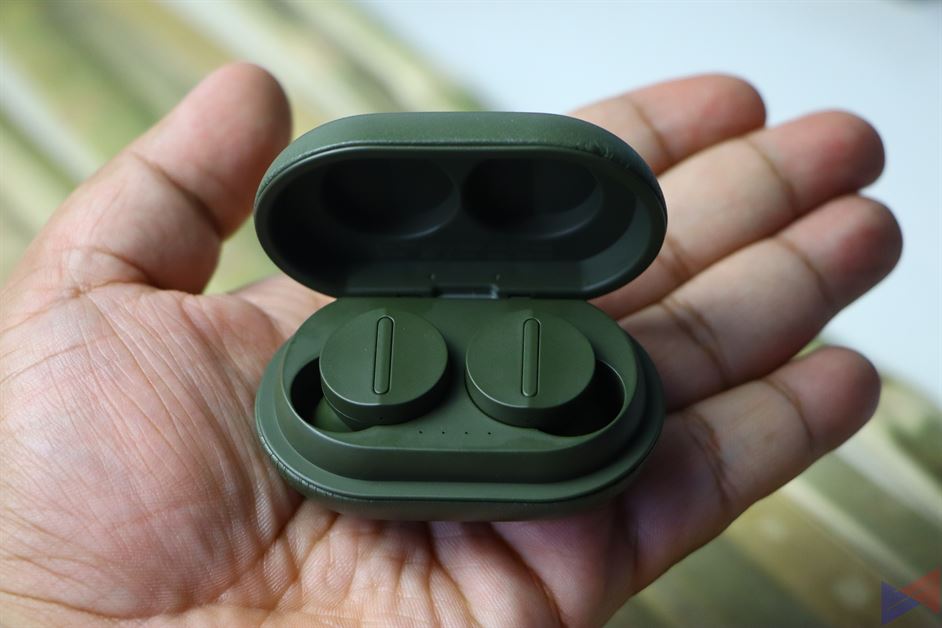 When we talk about Sabbat, it's usually about the very popular X12 and the E12, and now, there's the VOOPLAY, which, just from the looks, seems like the brand's more premium and elegant take on a pair of TWS Earbuds.
Apart from a new design, Sabbat VOOPLAY features a USB-C port, Bluetooth 5, aptX and ACC codec support, CVC 8.0 noise-canceling for improved call quality, and something that you won't usually find in a product at this price point, wireless charging.
Design, Controls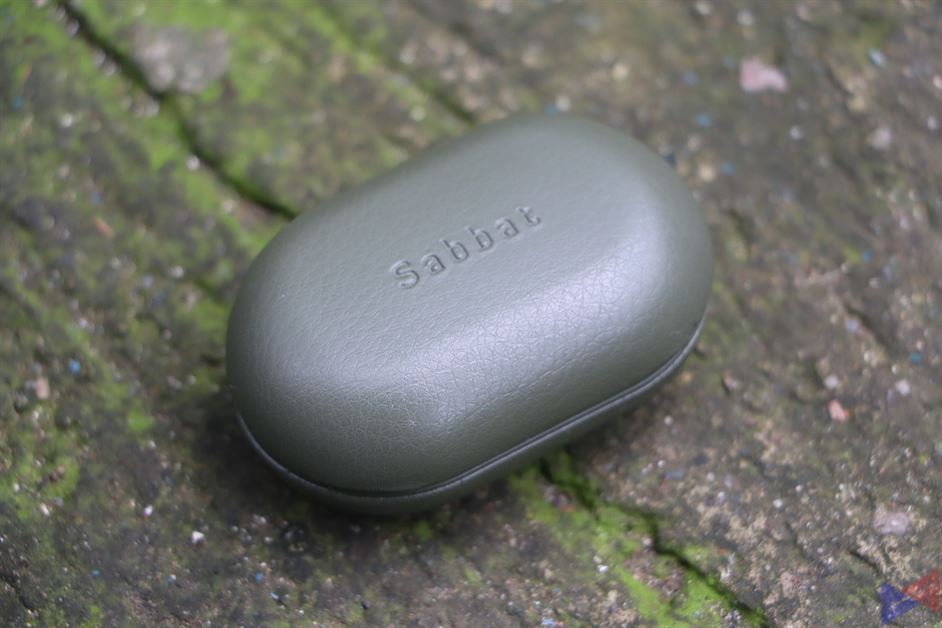 Sabbat VOOPLAY takes a less flashy approach to design. The case, for instance, is covered in a leather-like material and bears the sabbat branding. It's minimal, but I love it. It's also much smaller compared to the case of the X12 and E12. At the back of the case is a USB-C port.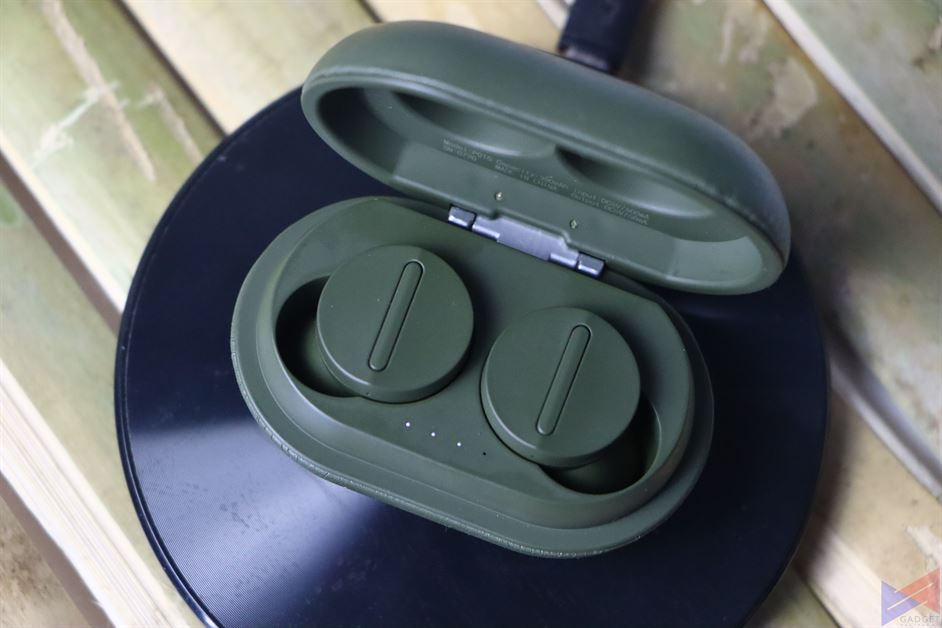 Inside you get four battery indicator lights. What's amazing is that Sabbat still managed to put in Qi wireless charging for something at this price segment.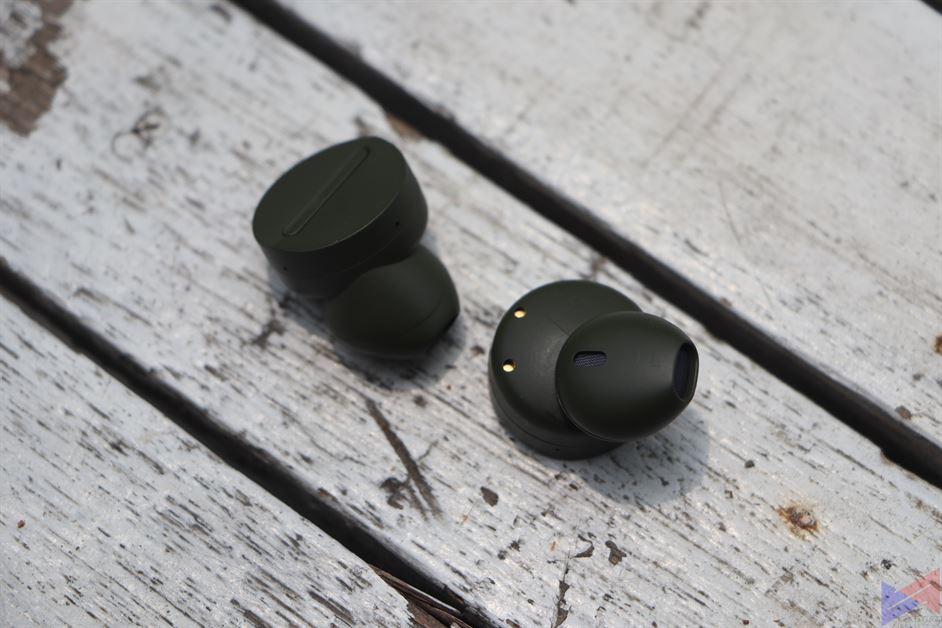 The earbuds themselves are small and light, and the absence of a stem means they don't stick out of your ears. On each earbud is a physical button that's used to control playback, skip tracks, control volume, answer and end calls, and launch your voice assistant.
There doesn't seem to be any way to remap the controls. So you're stuck with say, a triple press to increase or decrease volume.
Comfort, Isolation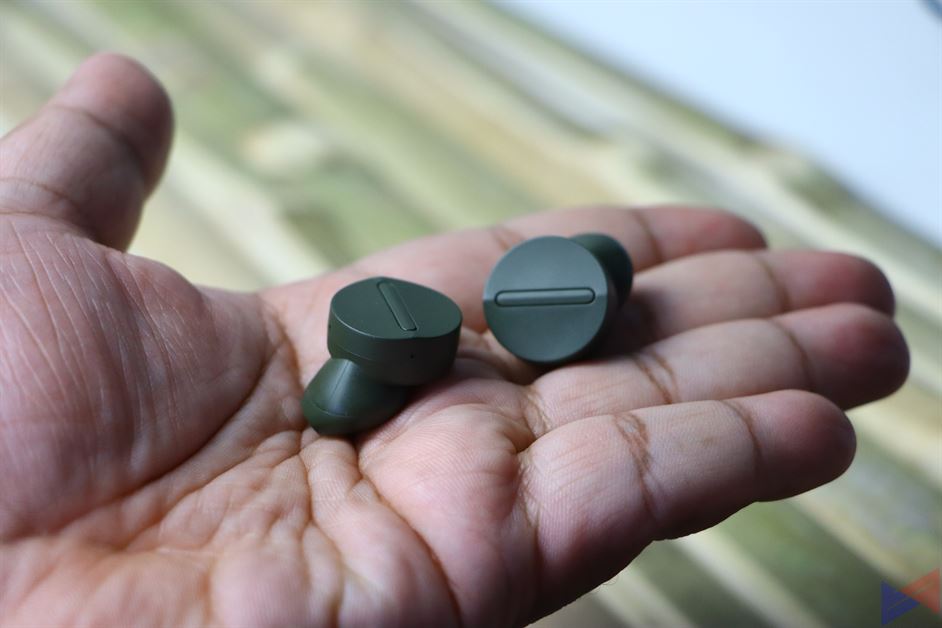 Sabbat VOOPLAY uses an open-ear design. It does go slightly in your ear but doesn't go as deep as a typical IEM would. The tip is fixed and is made of the same material as the earbud itself.
What that means is it probably won't be for everyone's ear. It does fit mine nicely though. While they're not the most comfortable earbuds I've used, they do stay in place even with a lot of movement.
Isolation is perhaps one of the weak points of this design Unlike a typical IEM with silicone tips that take the shape of your ear to give a good seal, there's really not much adjustment that you can do with these to lessen the amount of outside noise.
Don't get me wrong, they still block a small amount of outside noise, but not nearly enough to compare it with the passive seal of a true IEM.
Connectivity, Latency, Stability
Sabbat VOOPLAY features Bluetooth 5 and supports aptX, which is a better codec compared to SBC. As far as range is concerned, I got to about 10 meters before the sound started to cut-off. That's with a single wall in between.
I also ran into some cuts in the sound when my source, a vivo V19 Neo was in my pocket. There's no noticeable delay when using the earbuds for say a YouTube video.
Sound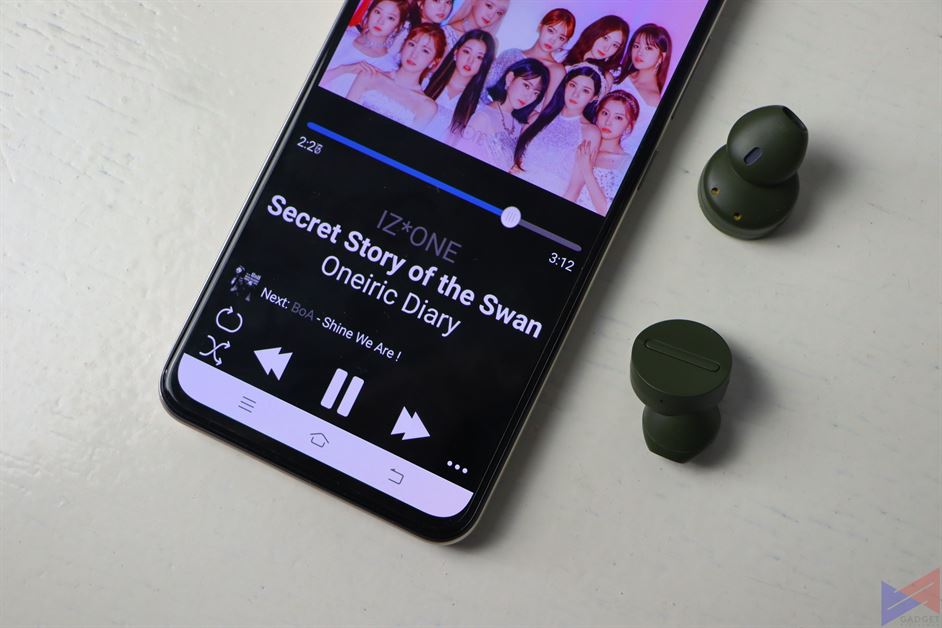 The low end is probably the weakest point of these earbuds. That's not to say it's not good. It's actually enough to deliver decent punch impact to lighten up the track, but it's not as pronounced and evident as say, in the Huawei FreeBuds 3i or in the 1More Stylish TWS.
On the contrary, the mids are I'd say the Sabbat VOOPLAY's strength. It's not of course HD660 levels, but whatever the track, when there are tons of vocals, be it acoustic, pop, or even upbeat, you get a luscious, clear, sweet, and properly forward dose.
The treble on these isn't as loose as on the FreeBuds 3i, so you can listen to around 70% volume without hurting your ears. The detail retrieval is also quite impressive. Nowhere near the Momentums, but certainly more than its price.
For its design, Sabbat VOOPLAY also exhibits good instrument separation. In some acoustic tracks, you can easily distinguish even subtle cymbal sounds on the side.
Volume-wise, I was able to comfortably listen at around 60 to 70% volume using the vivo V19 Neo as my source device. When using the Hidizs AP80, these can get very loud, with my normal listening volume dropping down to around 40% depending on the track.
As for microphone performance, the output should be audible enough to be understood by whoever's listening, but it falls short of clarity and detail especially with the "S" sound.
Battery Life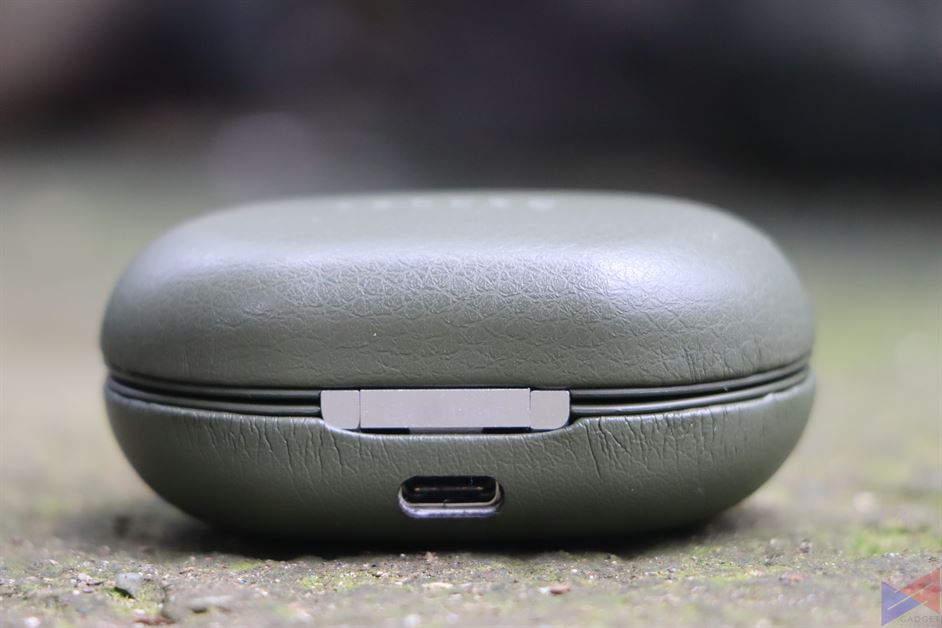 Sabbat claims 6 hours of battery life for the VOOPLAY. In a test of continuous playback with the volume ranging from about 40 to 70%, the left earbud ran for around 6 hours and the right earbud managed to around 3 hours more.
That's a total of 9 hours, which, while not Galaxy Buds levels, is still pretty impressive for something that costs a fraction. Charging the buds takes around 1 hour.
Sabbat VOOPLAY's case provides around 4 charges, so in theory, you can probably easily get around 30+ hours here.
Verdict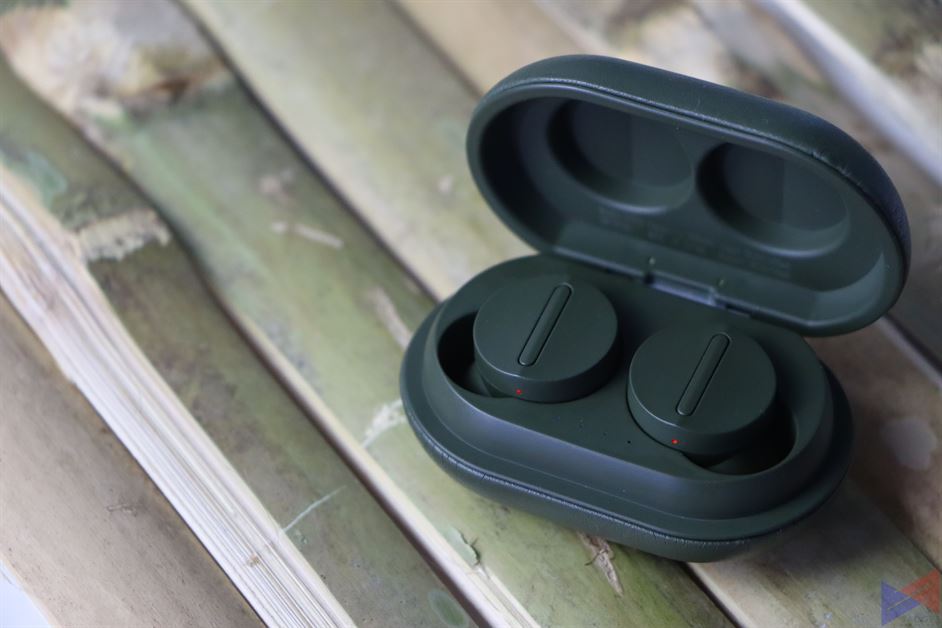 Sabbat VOOPLAY offers way more than its PhP2,990 price tag. The case looks and feels premium with its leather-like cover, and the buds themselves are very light and remain in place even with a lot of movement.
While definitely not for bassheads, you get a sound signature that'll fit most genres, though it'll shine more in vocal tracks. Then there's the battery life, which easily surpasses a lot of more expensive competitors. Add Bluetooth 5, aptX support, and wireless charging to the mix and you get a really sweet deal.
Of course, it's not perfect. It doesn't block a lot of outside noise, which can greatly affect the listening experience especially when traveling. There's also no way to customize the button functions.
That being said, the Sabbat VOOPLAY is still one of the most well-rounded TWS earbuds I've listened to. An easy recommendation.
Emman has been writing technical and feature articles since 2010. Prior to this, he became one of the instructors at Asia Pacific College in 2008, and eventually landed a job as Business Analyst and Technical Writer at Integrated Open Source Solutions for almost 3 years.