realme has just announced on Weibo that the realme X7 series will be unveiled in China on September 1, 2020, at 2 PM. The realme X7 series will be comprised of the realme X7 and realme X7 Pro.
The company also confirmed some of the features that we can expect from the X7 series like an AMOLED panel with 120Hz refresh rate and a punch hole for its lone front shooter. The Weibo post also adds that both devices will have flagship-grade specs and 5G.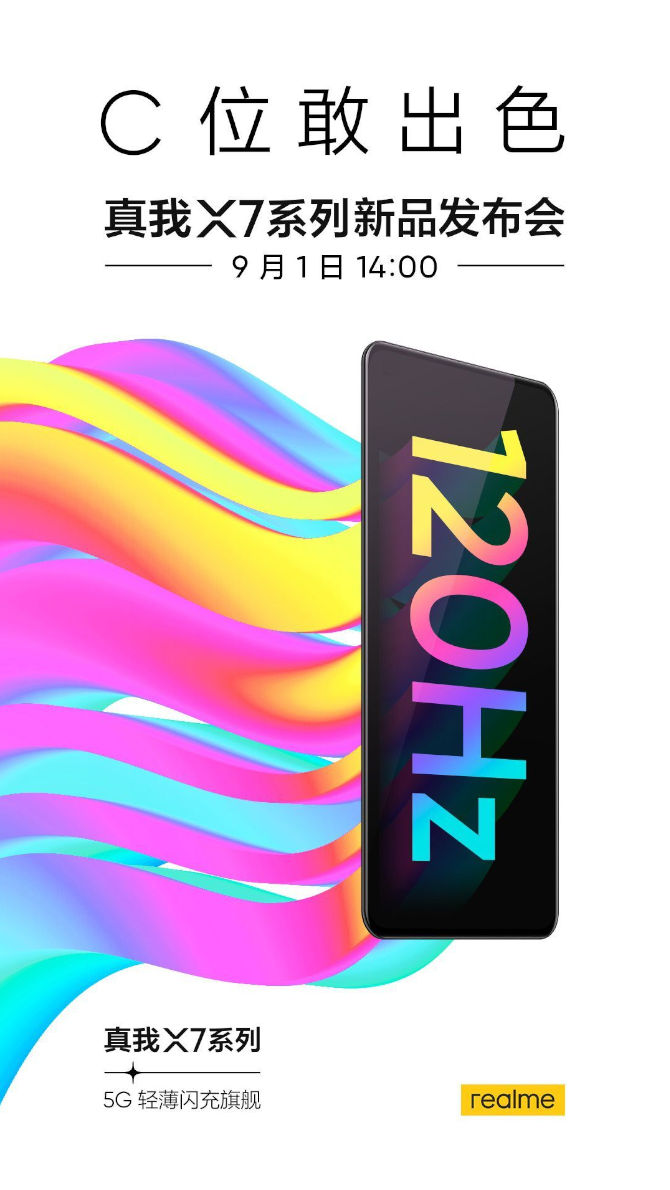 Not much else is known about the realme X7 series as far as specs go but realme CMO, Xu Qi Chase did clarify that the new phones aren't successors to the realme X2 or X3 series. Instead, the X7 series is a completely new lineup with its own design language.
With two weeks to go before the launch, we might be able to see more of the features and specs either officially, leaked, or speculated. A new series with flagship specs does sound pretty intriguing. Luckily, the wait won't be too long now.
Ram found his love and appreciation for writing in 2015 having started in the gaming and esports sphere for GG Network. He would then transition to focus more on the world of tech which has also began his journey into learning more about this world. That said though, he still has the mentality of "as long as it works" for his personal gadgets.