Dr. Arlene Dominguez of Sta. Ana Hospital in Manila recalls that when the facility opened its doors to COVID patients in the early days of the pandemic lockdown, they only had 50 PPE.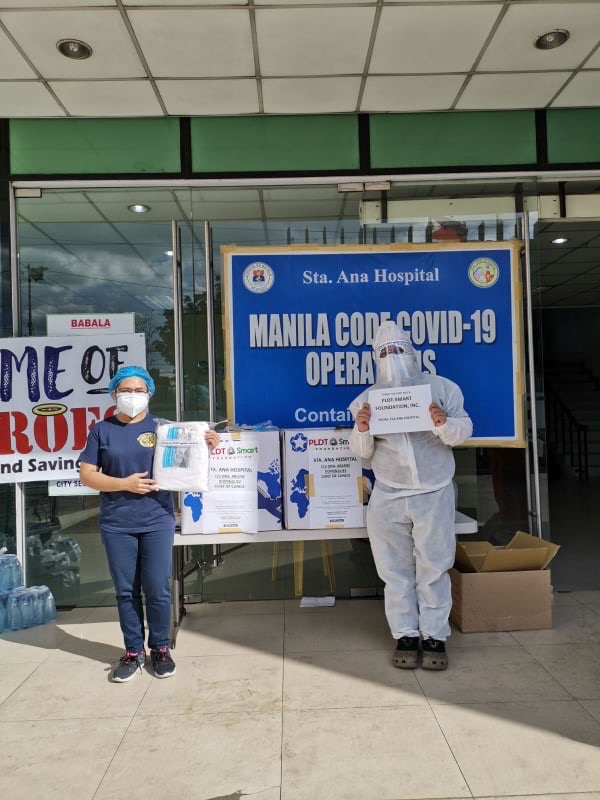 As Chief of Clinics and Head of the Medical Division, ensuring the safety of the doctors and the medical staff was a key part of her job. That is why she was quite relieved and grateful when PLDT Smart Foundation (PSF) provided them with vital PPE.
The P100K worth of PPE, coursed through PSF, was paid for by the funds raised by a recent Smart Mobile Legends online tournament which encouraged Smart and TNT subscribers to play for the benefit of public health hospitals and frontline workers.
Dr. Dominguez reports to the hospital daily on weekdays and occasionally, on weekends. She shares that the safety and well-being of her family are very much in her mind. Hers is a closely-knit clan, with all her siblings and their families living in one compound.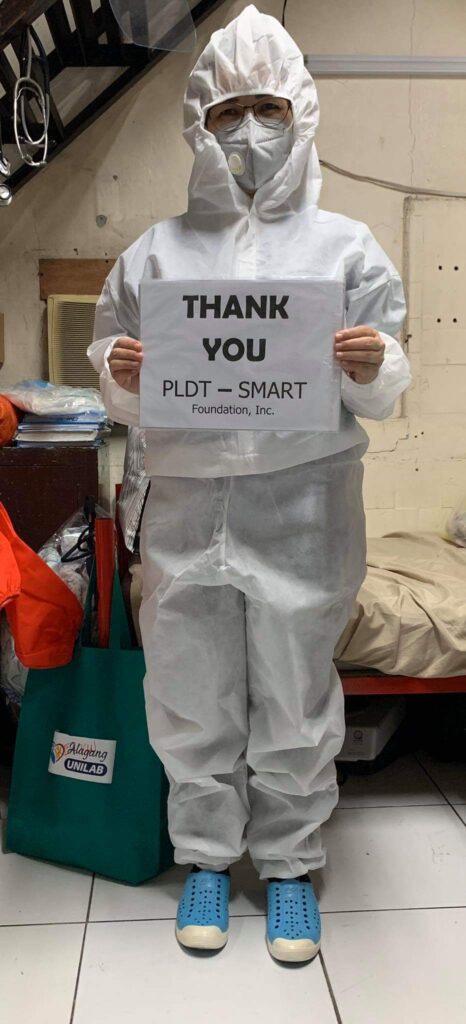 Meanwhile, Dr. Mellanie Banga of the Dr. Jose Fabella Memorial Hospital said the obvious reason why some of the staff in the hospital isolation building tested positive for COVID-19 is the reusing of PPE due to the limited supply. This medical gear can only be used once.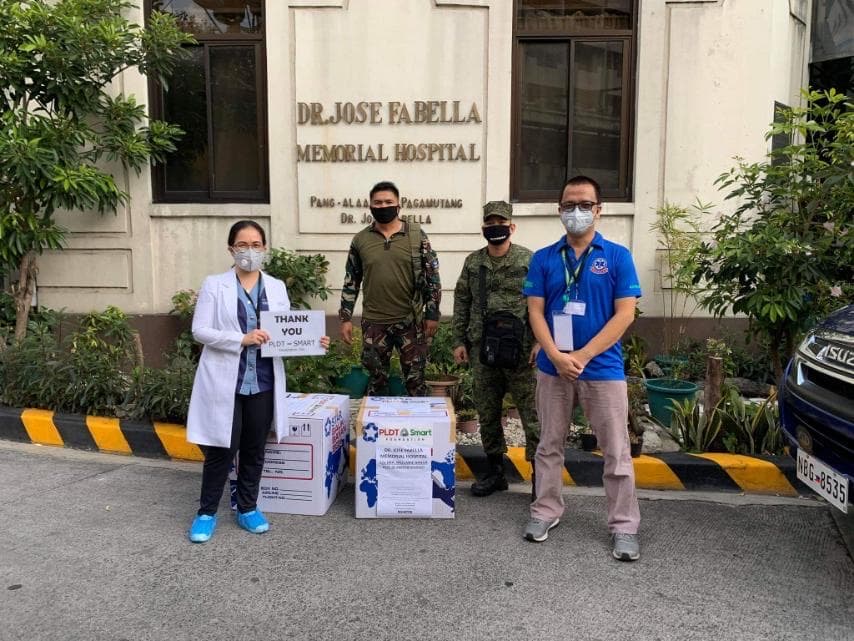 That is why Dr. Banga and the entire staff were so happy when PSF turned over PPE worth P100K, from the generous contribution of the Smart Communications Employees Mult-Purpose Cooperative (SEMPCO).
The anesthesiologist hopes PSF and its donors will "continue reaching out and helping people and institutions in dire need of support as we continue to look for the cure and vaccine for COVID."
Steadfast in doing her work to control the virus, Dr. Banga works the 24-hour-duty every four days to help treat COVID patients.
Apart from Sta. Ana and Dr. Jose Fabella, PSF also provided 100 PPE each to three other hospitals – Novaliches Hospital, National Center for Mental Health, and San Lazaro Hospital, using Kapit Kapatid funds.
PSF is a non-profit organization that fully serves as the social outreach arm of PLDT, Inc. and its wireless subsidiary Smart Communications Inc.
To know more about the efforts of the PLDT Group in beating the COVID-19 pandemic, you may click here.
Emman has been writing technical and feature articles since 2010. Prior to this, he became one of the instructors at Asia Pacific College in 2008, and eventually landed a job as Business Analyst and Technical Writer at Integrated Open Source Solutions for almost 3 years.