The current situation has led a lot of businesses to shift into a remote work environment, and with this change comes the need for work machines to be even more compact, lightweight, and yet deliver more performance that's demanded by the modern professional.
The new ASUS ZenBook 13 (UX325) and 14 (UX425) are two prime examples of the "ideal fit" for such a category of devices. Being the premium offering, these can deliver all the performance one will need to get things done, wherever, whenever.
The Morning Grind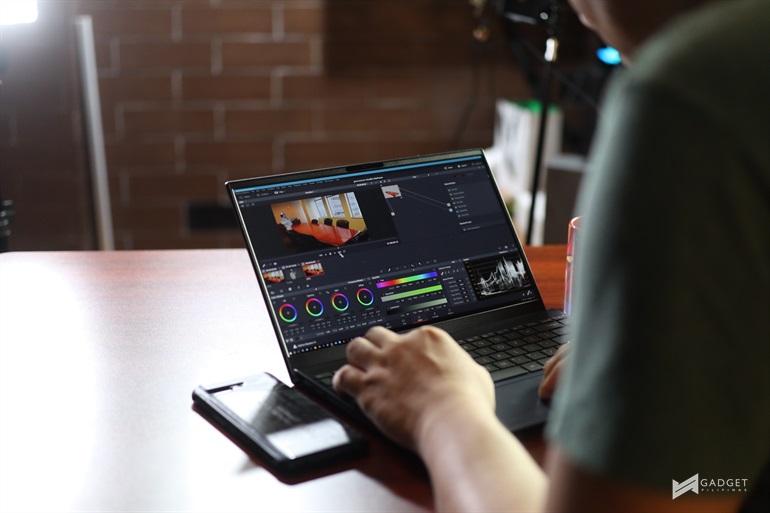 Working at home, the morning grind is a cup of freshly-brewed coffee while going through emails, preparing presentations, checking schedules, writing code – basically the busiest hours of the day, all while listening to your favorite upbeat playlist.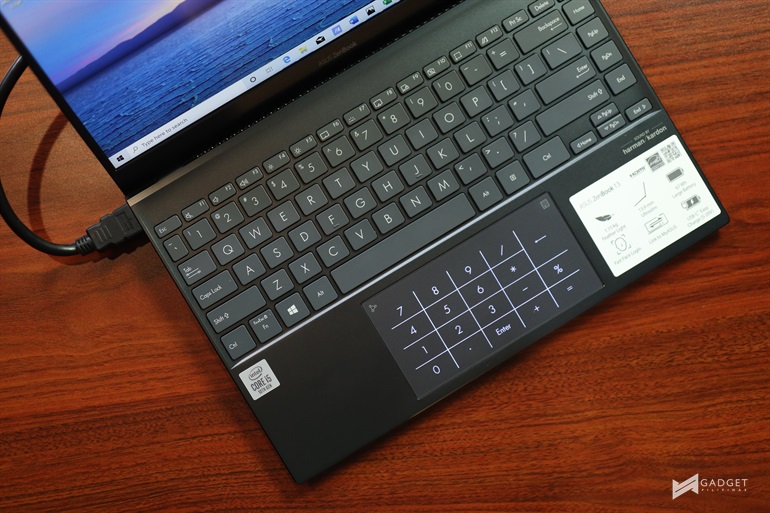 A huge chunk of input is done through the keyboard. As such, ZenBook 13 and 14 are fitted with an edge-to-edge keyboard that allows for an extra row of function keys on the right side, giving users access to more actions and improving productivity. The top function keys also allow users to quickly capture screen grabs, activate the webcam, or access the MyASUS app.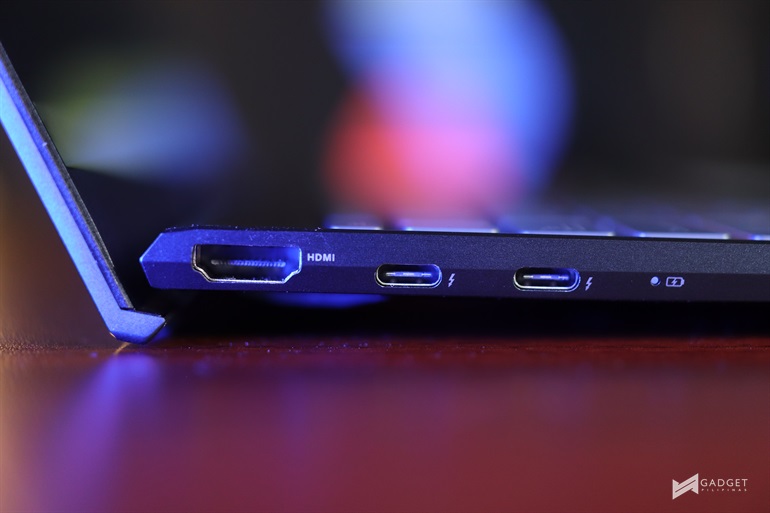 The ergonomically-designed keyboard boasts 1.4mm key travel for quick and precise feedback, and the large chiclet keys allow adds more comfort when typing. Thanks to the ErgoLift Hinge, the keyboard is slightly raised, allowing for a more natural and comfortable typing experience.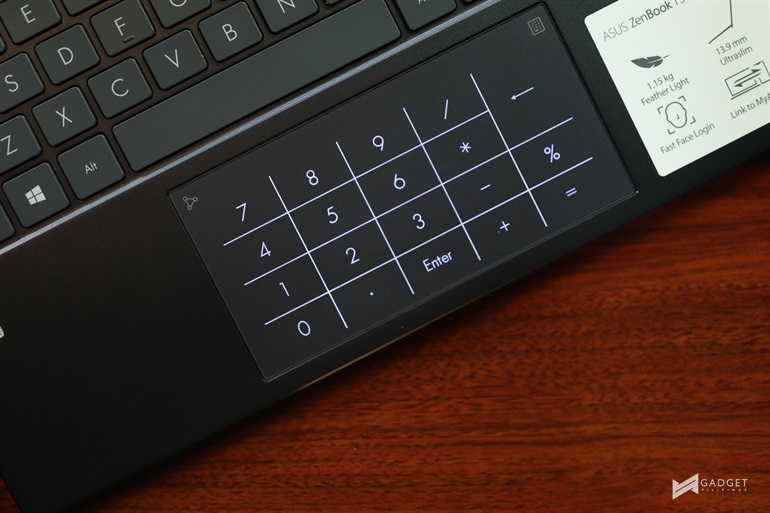 Both are also equipped with the innovative NumberPad, which literally turns the touchpad into an illuminated Numeric Keypad for quick computational tasks or numerical input.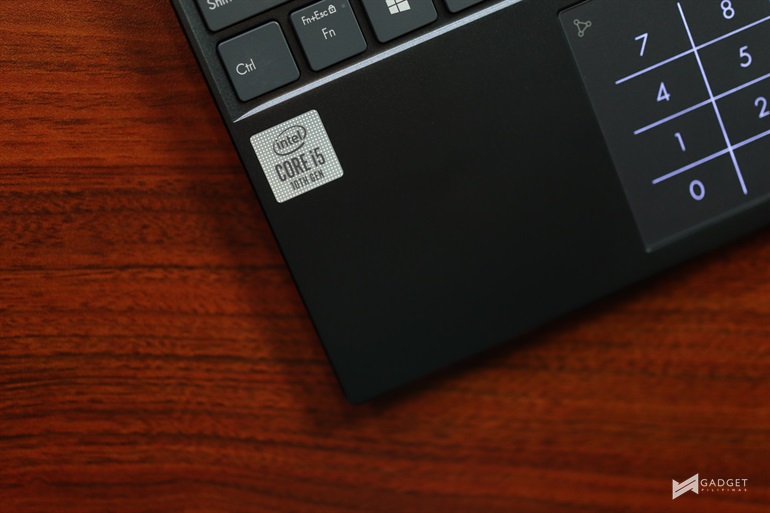 The ZenBook 13 and 14 are powered by a 10th Generation Intel Core i5 processor, backed by 8GB of 3200Mhz LPDDR4x RAM, and Intel UHD Graphics, allowing them to easily take on typical office work, and even light creative workloads and more. For storage, there's a 512GB PCIe SSD.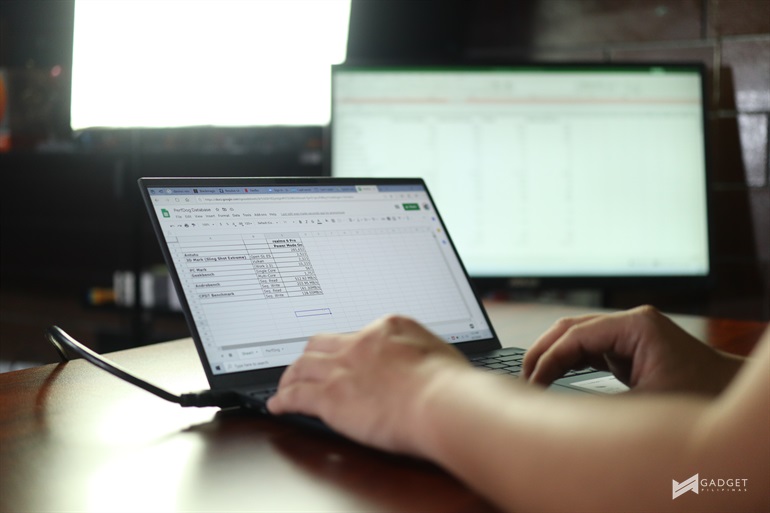 During the grind, most professionals would want to use an external device, such as a mouse, or a storage drive to transfer files. There are even those who would want to connect an external monitor to the laptop to expand their workspace, or for presentation purposes.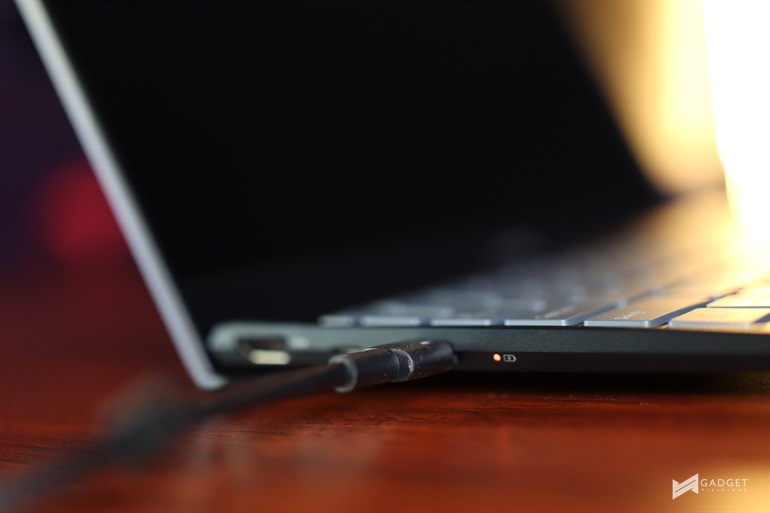 The USB-C ports on the ZenBook 13 and 14 feature the latest Thunderbolt 3 technology with Power Delivery and DisplayPort. It offers up to 8x faster speeds compared to USB 3.2 Gen1, and also allows users to connect two 4K UHD monitors for more real estate and improved productivity. Minimizing windows will be a thing of the past.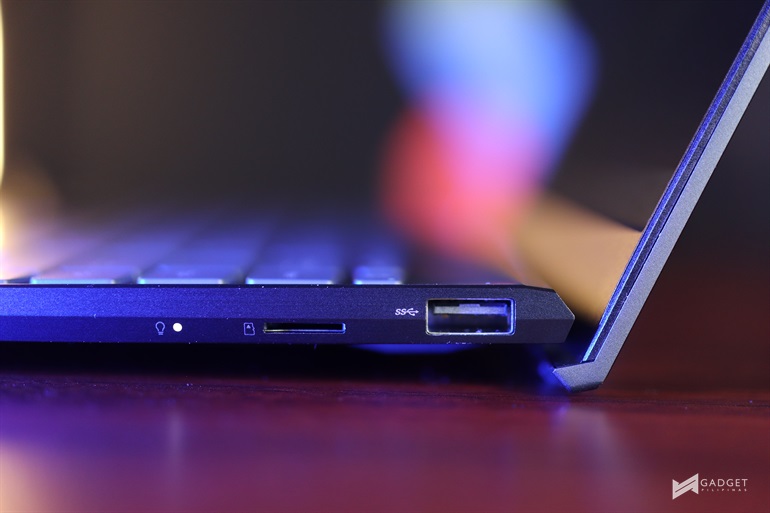 Both are also equipped with a microSD card reader, an HDMI port, and a USB 3.2 Type-A port for other external devices.
Moving Around
Users will probably have to move in and out of rooms to enable a more conducive working environment. That's why the ZenBook 13 and 14 only weigh 1.07kg and 1.13kg respectively, making them easier to carry around. At 13.9mm, they're also the world's thinnest 13- and 14-inch laptops that feature a full set of I/O ports.
Worried about durability? well, these laptops have passed the MIL-STD-810G Military Standard, which means they've gone through rigorous tests including an Altitude Test, a Temperature Test, and a Drop Test, all to ensure that they'll survive the beating of the demanding modern workplace – whether that's in an actual office, or at home.
Oh, and don't even think about having to go near a wall outlet. The ZenBook 13 in particular, offers up to a staggering 22 hours of uptime in a single charge, and if it does run out, its fast-charging feature can recharge the battery to 60% in just 49 minutes. That's basically less than the average lunchtime.
Oh, and did I forget to mention that users can enjoy ultrafast charging using any Power Delivery certified charger? That actually includes the 65W adapter that COMES WITH THE BOX.
No wall sockets available? Users can opt to use a standard USB Charger (5V – 20V), thanks to the USB-C Easy Charge feature.
The Afternoon eMeeting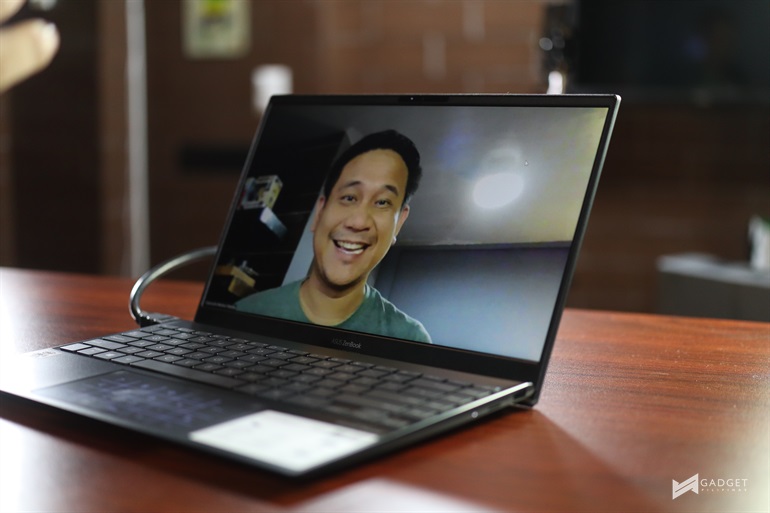 Just before the workday ends, the young professional needs to talk to those who are in the office via Zoom, Meet, or any of the popular web meeting applications, to discuss what's been accomplished, and plan out things for the next day.
For these kinds of tasks, the ZenBook 13 and 14 are equipped with Wi-Fi 6, which is up to three times faster than Wi-Fi 5, has 4 times the network capacity, and offers up to 75% lower latency.
Both are also equipped with an Ultra-thin Webcam which allows for Fast Face Logins, while the 4-element lens keeps images sharp with less noise, so colleagues will be able to see the user's face more clearly during video conference calls, even when there's less than ideal lighting.
Of course, there are times when the user will have to quickly transfer files from a smartphone to the laptop. Thankfully, MyASUS offers seamless PC-to-Phone integration and allows users to seamlessly transfer files between the two devices. There are other benefits too, such as being able to access the laptop's storage remotely from a phone and using the phone's display as an external screen. You can even make and receive calls right from the laptop. So convenient!
Movie Night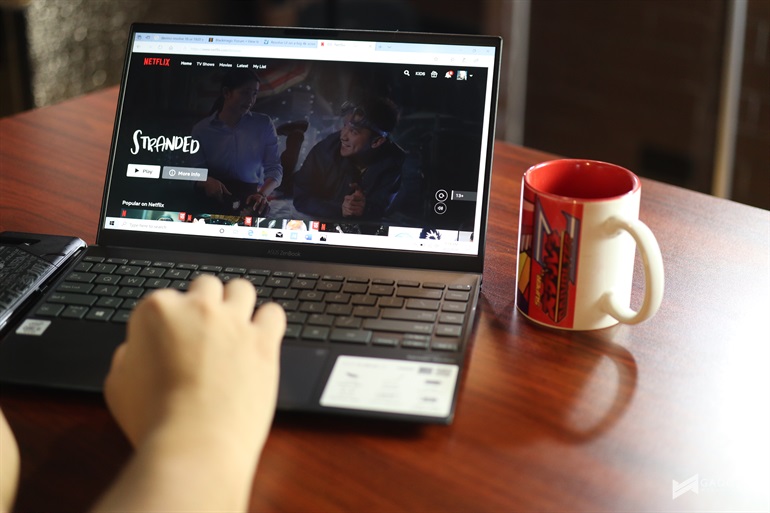 Done for with work, and everything has winded down, it's time to binge-watch your favorite shows on Netflix and YouTube, and what better way to consume content than using the gorgeous display of the ZenBook 13 and 14.
ZenBook 13 and 14 are equipped with 4-sided NanoEdge Displays at Full HD resolution and up to 300 nits of brightness that utilize ultra-slim bezels for a screen-to-body ratio of up to 90%, delivering a more optimized viewing experience.
Also built for entertainment, ZenBook 13 and 14 also pack Harman Kardon certified audio systems to ensure immersive, crystal clear sound for both communications and your favorite content.
All-in-all, the ASUS ZenBook 13 and 14 are great additions to the modern professional's arsenal of tools that will help them get through the challenges of the modern and demanding workplace and lifestyle.
To know more about the ASUS ZenBook 13 (UX325) and ZenBook 14 (UX425), you may visit the respective product pages below:
You may also check out the ASUS E-Store. For more information an ASUS and its products, you may follow their official Facebook Page.
Emman has been writing technical and feature articles since 2010. Prior to this, he became one of the instructors at Asia Pacific College in 2008, and eventually landed a job as Business Analyst and Technical Writer at Integrated Open Source Solutions for almost 3 years.