The AMD Ryzen Pro 4000 series processors were announced not so long ago and retailers, specifically PCHub and EasyPC have already started posting pre-orders with no official prices, until today. While we were searching for updated prices for our Php 35k Gaming PC Build guide we saw the Ryzen Pro 4000 processors already listed on PCHub's Online Pricelist.
AMD Ryzen Pro 4000 Pricing
In typical PCHub fashion, the Ryzen Pro 4000 series processors are discounted by Php 1000 if customers buy a compatible ASUS motherboard. It's interesting to see that the AMD Ryzen Pro 4000 is more expensive than their Ryzen 3000 series counterparts. Based on the initial pricing, the Ryzen Pro 3 4350 seems to be a hard bargain considering it competes with the Ryzen 5 3600 whereas the Ryzen Pro 7 4750 at Php 20,000 is in between the Ryzen 7 3700X and Ryzen 7 3800XT. The Ryzen Pro 5 4650 seems to be the most value processor as it is priced in between the 3600X and 3600XT. Note that these processors are labeled as Tray type processors and therefore doesn't have any box packaging as well as an included cooler.
AMD Ryzen Pro 4000 PCHUB x ASUS Promotion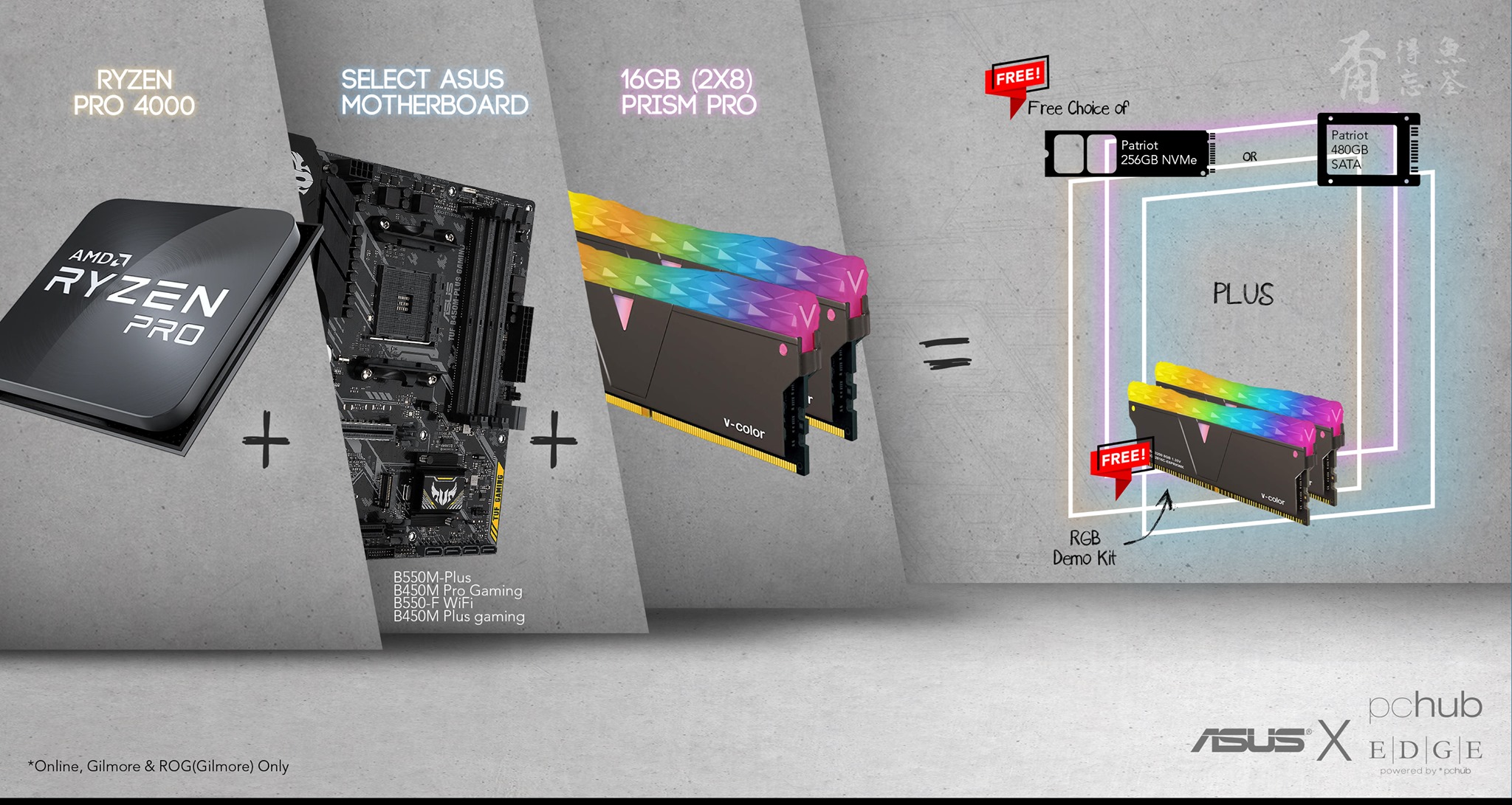 PCHub also announced a promotion for the newly released Ryzen Pro 4000 processors. Apart from the Php 1,000 discounts, customers can opt for a V-Color 16GB(8GBx2) Prism Pro kit and get a free SSD and Free RGB Demo kit. The Free SSD can either be the Patriot 256GB NVMe or a Patriot 480GB SATA SSD. It's a very enticing promo, especially for first time PC Builders.
Grant is a Financial Management graduate from UST. His passion for gadgets and tech crossed him over in the industry where he could apply his knowledge as an enthusiast and in-depth analytic skills as a Finance Major. His passion allows him to earn at the same time help Gadget Pilipinas' readers in making smart, value-based decisions and purchases with his reviews and guides.