Introduction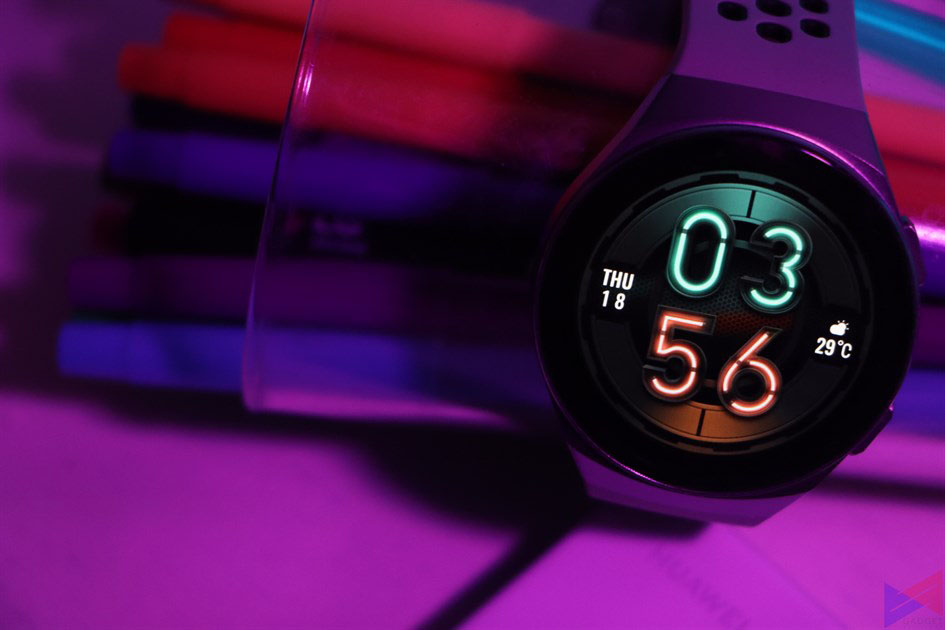 Huawei continuously expands its own ecosystem with devices that deliver a connected and seamless user experience. You name it, from ultra-slim notebooks to routers, to consumer audio, and even home entertainment.
Today, we're taking a look at the newest iteration of its smartwatch and fitness monitoring device – the Watch GT 2e. Priced at PhP6,990, it boasts many of the essential features of a smartwatch, combined with health and fitness tracking, wrapped a sturdy, fun, and stylish package.
It comes in four vibrant colors – Graphite Black, Lava Red, Mint Green, and Icy Whites.
Design and Build Quality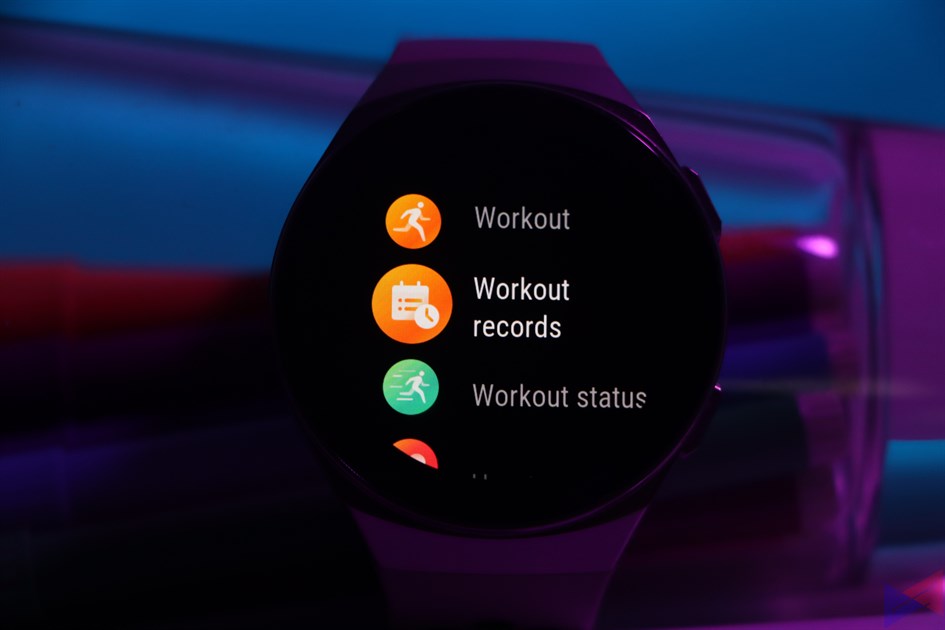 Made to be taken on adventures, the Watch GT 2e boasts 5ATM water resistance, so you can take it to your workout sessions, or maybe a jog in the rain. I've been using it for a while now and have been doing walks and jogs with it even in the drizzle – it still works.
As for the build, the body is made of stainless steel, bolstered with a sandblasted surface that gives it a better texture.
Upfront is a 1.39-inch AMOLED touchscreen with a resolution of 454 x 454 pixels. As such, text is quite sharp, the amount of detail and brightness is very good for a smartwatch and colors are very punchy. There are some occasional jitters when swiping and navigating the user interface, but nothing game-breaking.
While Huawei did not mention any screen protection, the one on my review unit already hit a few edges unscathed. Under the hood is the Kirin A1 chip, 4GB of storage, and a 455mAh battery.
On the side, you get two dedicated buttons on the upper and lower right section. Both are quite responsive, are big enough, and don't require a lot of force to press.
Features
Watch Faces
Unlike typical smartwatches, the Watch GT 2e allows you to quickly change the watch face with a few swipes. It even tells you which ones consume more power to help save battery. The pre-installed watch faces offer good variety – for those who want something minimal, to those who want a ton of colors. There's one that even lets you add and remove widgets.
Improved Health Monitoring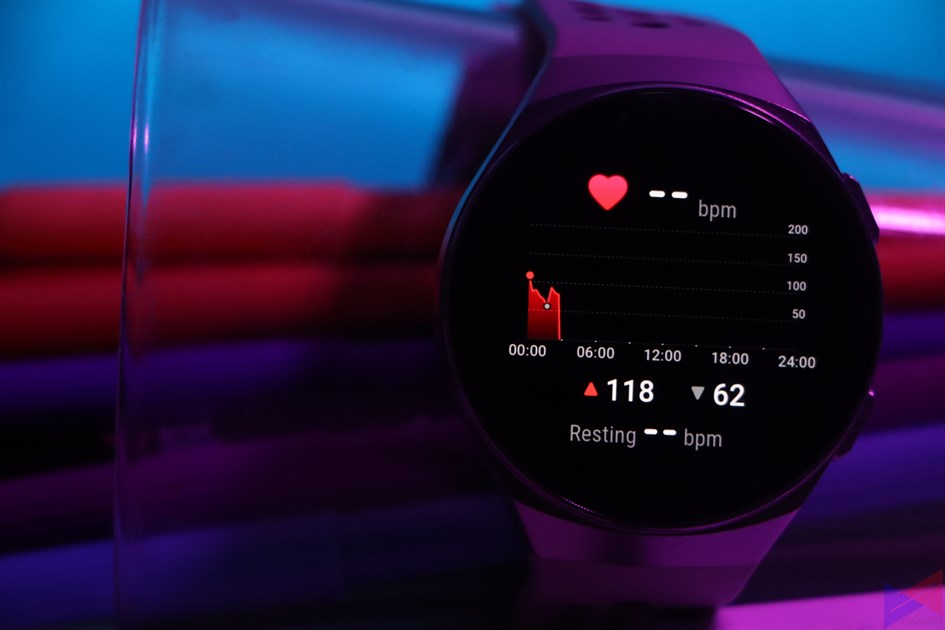 As a health assistant, the device has been fitted with new and improved heart rate, sleep, and stress monitoring capabilities.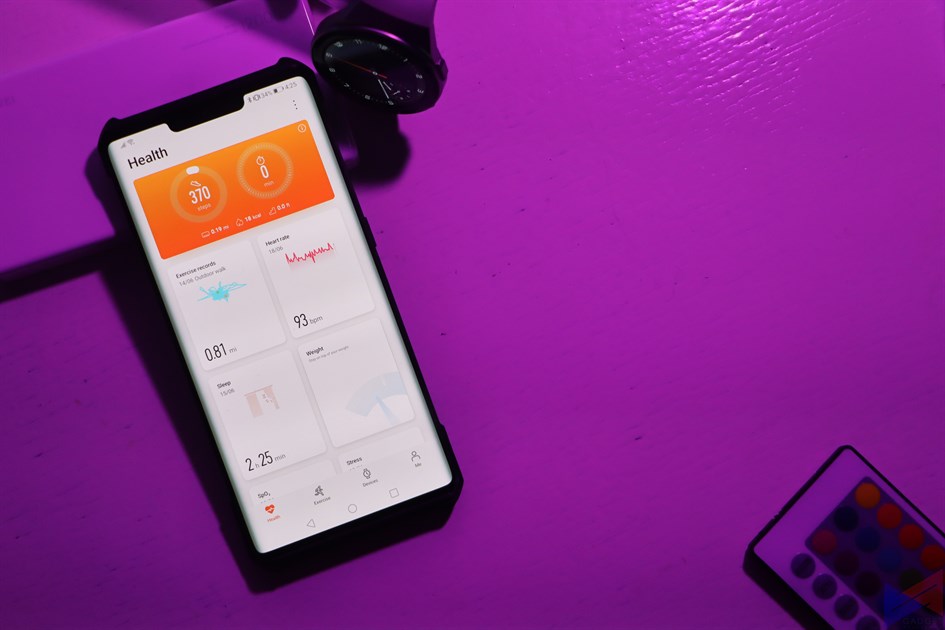 Watch GT2e can continuously monitor your heart rate and give essential information such as resting heart rate, heart rate range, and more, all accessible via the watch itself or on the Huawei Health App.
It can also monitor stress levels and even tell you what a specific number value means. To ensure that you don't stay too long in front of a screen, you can set the watch to remind you to get up and move about every once in a while.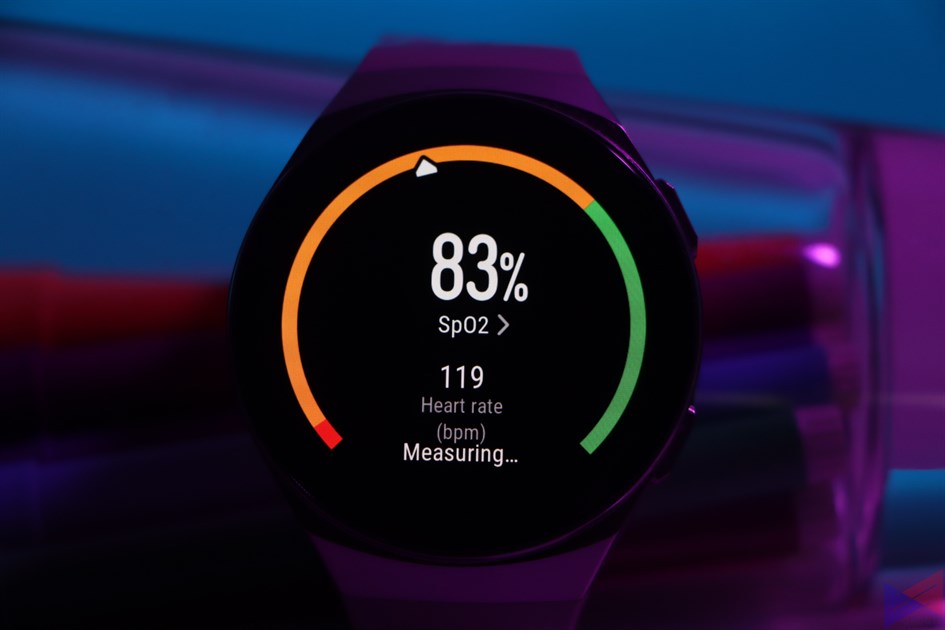 The device offers SpO2 or single blood oxygen monitoring, in which the normal percentage should be 90% to 100%.
Supports a Ton of Workouts
Being a fitness companion, the Watch GT 2e can also be used as a monitoring tool for your workouts. In fact, it supports tracking for 100 types of activities, 15 are professional types.
Since I didn't want to go out due to the health hazards involved, I decided to do walks on our own small garden at home. Choosing a type of workout is done with a few presses on the side buttons. You can set goals depending on the distance, time, and more. Once set, just start the workout from the watch, and it'll accurately track your activity.
The device even puts in some sense of accomplishment, as it shows a graphic that tells you when you've reached 50% of your goal, and when you've completed it.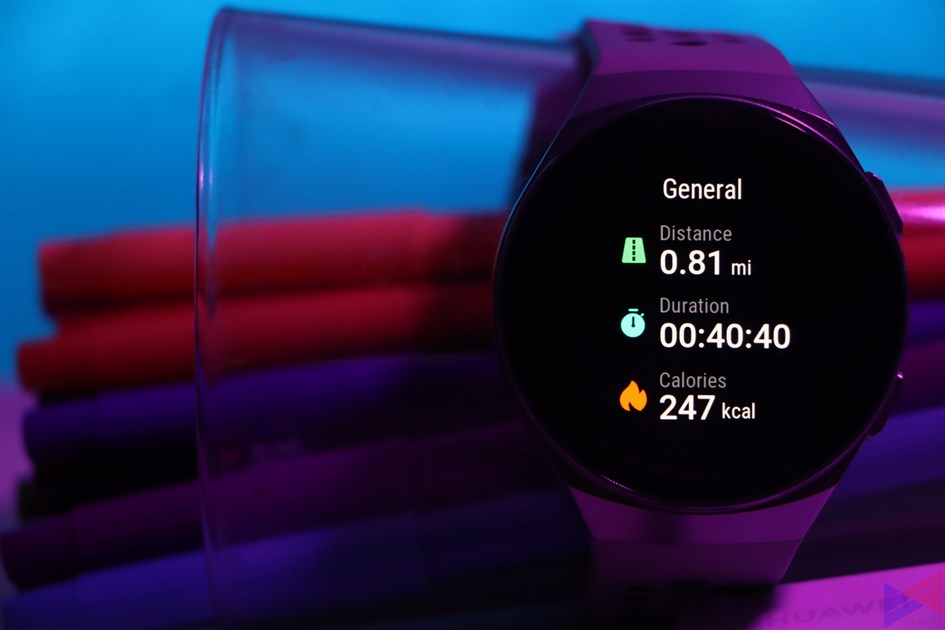 After your workout, you'll be given a summary of what basically happened. Your pace, the number of calories burned, distance, heart rate, and a lot more.
Extra Features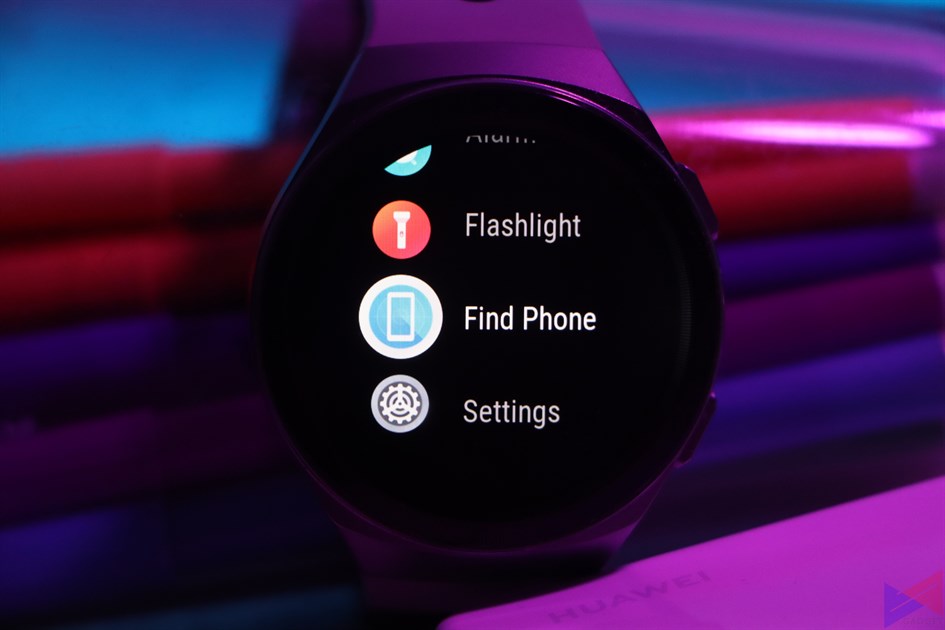 Watch GT 2e also offers a variety of extra features to enhance the user experience, you can use it as a barometer or a compass, you can use it to find your phone by ringing it, and if you're running EMUI 10.1, you'll also be able to use it as a remote shutter for your phone's camera.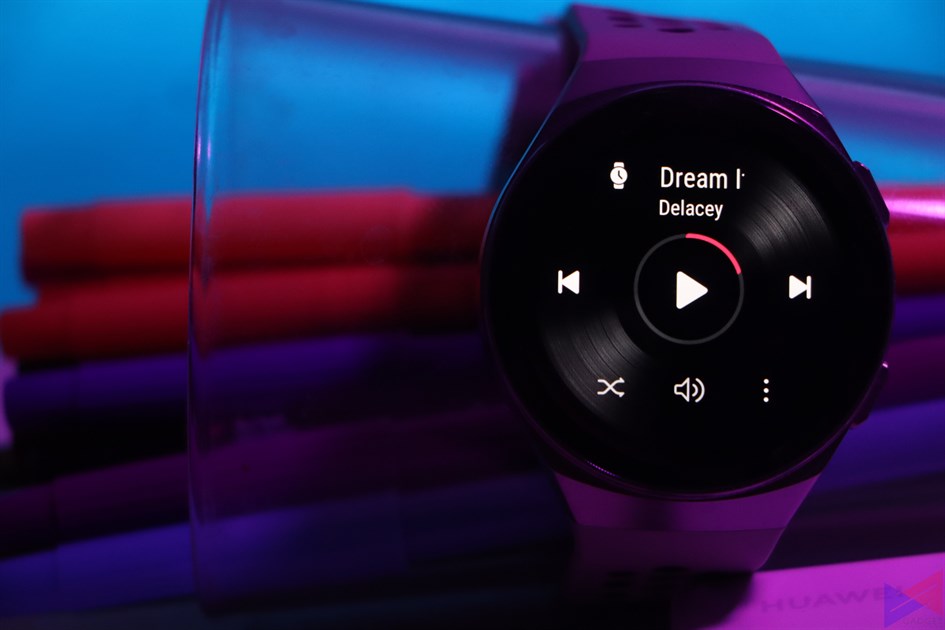 You'll be able to control music playback on your connected device using the watch. It also has its own storage, so you can put in music and listen via a compatible accessory that's connected to the watch. In my case, it worked perfectly with my Sennheiser Momentum True Wireless Earbuds.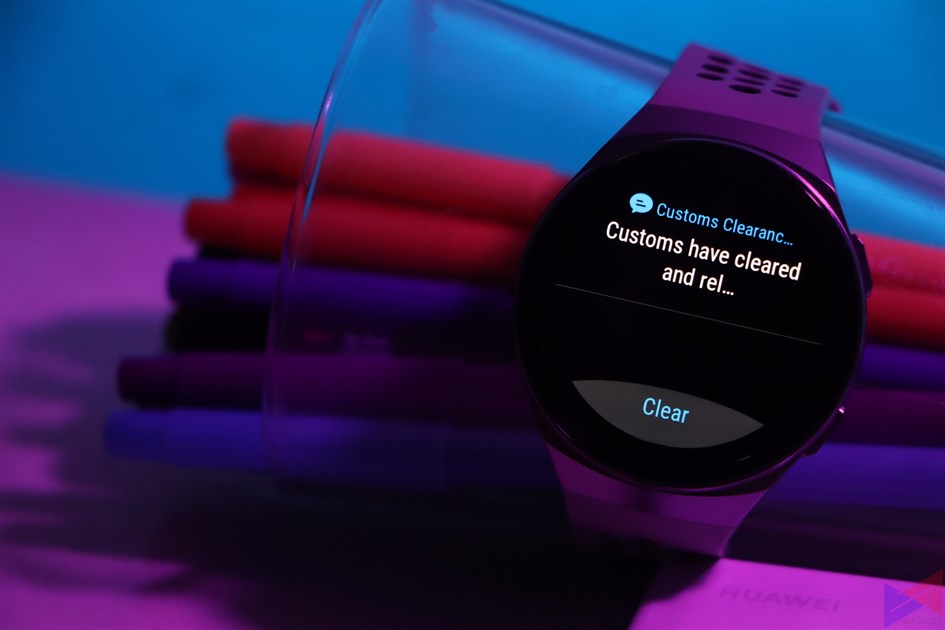 Lastly, you can receive notifications from your selected apps, receive and reject calls right on the watch's screen. There's no option for a quick reply here, so you'll still have to pull out your device from your pocket.
User Interface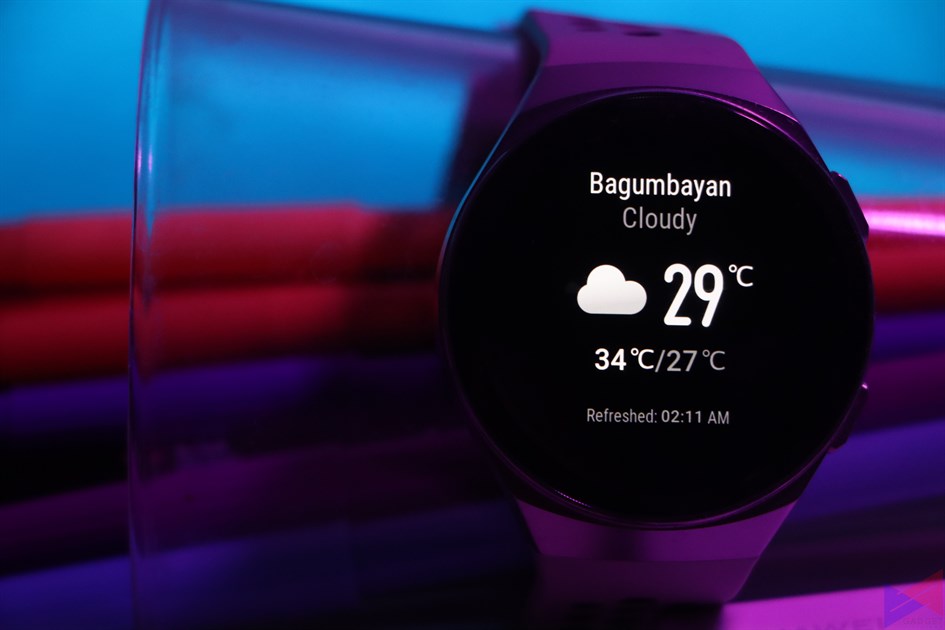 Navigating the user interface takes a few swipes, taps, and tap and hold gestures. It's not the most fluid and snappiest interface, as you're likely to get occasional stutters. It's not a deal-breaker for me, but I wish they could improve on it.
While pretty much everything is straightforward, there are some things that could've been done better, such as having to view a notification in full before it disappears from the list, rather than just being able to swipe sideways to dismiss it.
Battery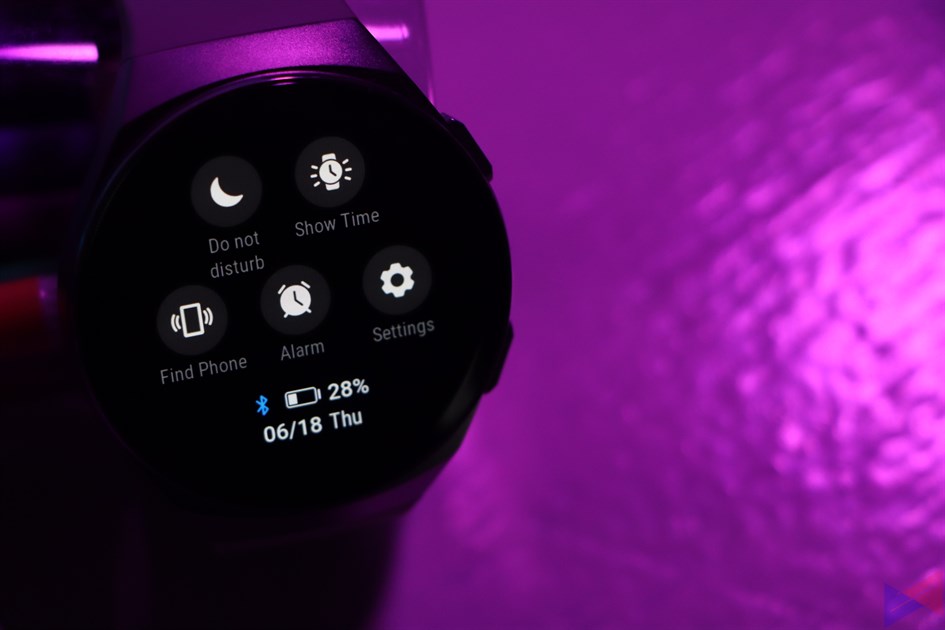 I have been using the Watch GT 2e for almost a week now with a high power consumption watch face at the third level (max is 5) of brightness, and I still have 32% remaining.
As for charging, there's no port here, so you'll have to rely on the magnetic charging base.
Verdict
The water-resistance, stainless steel body, and vibrant display allow for a premium-looking device. Being able to smartly monitor your health and give detailed information, as well as being able to track so many kinds of activities is also a treat for the health and fitness buff.
The toppings on the cake, are its extra features, giving you a level of convenience, adding up to that seamless and connected user experience.
On the flip side, the screen could've been more responsive and fluid, and the user interface could use a few refinements, but these are only minor quirks that don't really outweigh its positive points.
For a fraction of the cost of some other smartwatches, the Huawei Watch GT 2e offers a ton of useful features that make it a great option for those who want a very capable health and fitness gadget but aren't willing to burn a big hole in their wallets.
Emman has been writing technical and feature articles since 2010. Prior to this, he became one of the instructors at Asia Pacific College in 2008, and eventually landed a job as Business Analyst and Technical Writer at Integrated Open Source Solutions for almost 3 years.